Dhvani Shah is a naturopathic nutritionist, speaker and author of "Don't just feed…Nourish your childâ€_x009d_ and more. She has done extensive research in traditional diet therapies and naturopathy and its relevance in modern context and is pioneering drugless healing and well being through her unique approach – FIMS (Food Is Medicine & Supplement). Dhvani specialises in Woman and Child Nutrition by developing specialized nutrition programs, conducting workshops, formulating nutritious recipes, writing books and newspaper articles.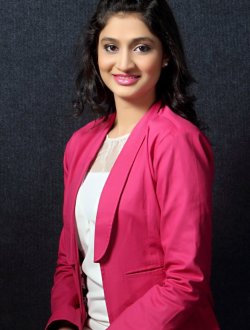 The first week of September is always celebrated as Nutrition Week in India. With an underlying theme each year, the central government organises workshops, lectures, and exhibitions to promote better nutrition not just among the needy but also to increase awareness about nutrition amongst the masses. This year's theme is Better nutrition: Key To Development and the government will aim to battle malnourishment among Indian children.
We at KSP frequently bring you healthy recipes to whip up for your kids and here are four not just nutritious recipes but are super yummy and your kids are sure to love them! Try them and make sure to let us know what you and your family thought of them.
1. Cucumber Pancakes
Image Source:Â holycowvegan.net
Use for: Breakfast, after school snack
Ingredients:
1 cups semolina
2 cups cucumber, grated
2 tbsp grated jaggery
1 green chili, chopped
½ cup fresh curds (yoghurt),
Method:
Combine all the ingredients except the oil and make a batter of dropping consistency using a little water.
Divide into 8 portions and keep aside.
Heat a non-stick pan and grease it lightly with oil.
Spread one portion on the non-stick pan to make a pancake of 3 mm. to 4 mm. thickness.
Cook one side over a slow flame until the base is golden brown in colour. Turn over to cook the other side.
Serve hot with green chutney.
2. Raw Energy Trail MixÂ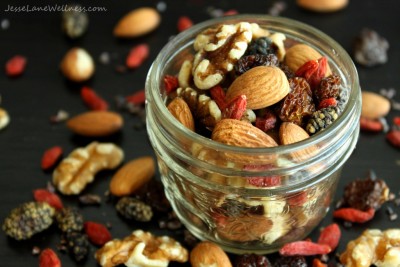 Image Source:Â www.jesselanewellness.com
Use For: on-the-go snack, energy booster, study session munchie
 Ingredients:Â
20 gms Walnuts
10 gms Pumpkin seeds
10 gms Sunflower seeds
1 tsp Cinnamon
½ tsp Nutmeg
20 gms Dried apricots
20 gms Dried cranberries or black currants
2 tsp honey (optional)
 Method:
Toast the walnuts, pumpkin seeds and sunflower seeds. Allow to cool. Add the other ingredients and mix well. Store in an air tight container and use as required.
3. Spinach Rice Parcels
Image Source:Â www.ocado.com
Use for :Â Dinner, kiddie parties
Ingredients:
8 spinach leaves, stalks removed
1 cup/250 ml/8 fl oz vegetables stock
Rice Filling:
1 cup/220 g/7 oz rice, cooked
1 cup 220 g/7 oz brown rice, cooked
2 spring onions, chopped
1 avocado, stoned, peeled and chopped
1 tablespoon finely grated orange rind
3 tablespoons raisins
2 tomatoes, finely chopped
Freshly ground black pepper
Method:
Boil, steam or microwave spinach leaves until wilted. Drain and pat dry with absorbent kitchen paper.
To make filling place rice, brown rice, spring onions, avocado ,orange rind, raisins, tomatoes, and black pepper to taste and mix to combine.
Divide rice mixture between spinach leaves. Fold in sides of leaves and roll up to from a parcel.
Arrange spinach parcels side by side in a shallow ovenproof dish. Pour over stock, cover and bake for 15 minutes or until heated through.
4. Raw Brownie Bar
Image Source:Â greenkitchenstories.com
Use for: Healthy dessert/snack for kids playing sports, use as a healthy snack while travelling
Ingredients:
1½ cup raw cashews
1½ cup raw walnuts (reserve ¼ cup walnuts)
½ cup raw cocoa powder
8 dates, pitted
Pinch sea salt
Method:
Line an 8″ square baking pan with parchment paper.
Chop ¼ cup of the walnuts, and set aside.
Combine cashews, remaining walnuts, cocoa powder, and dates in a food processor. Process until ingredients form a sticky ball.
Transfer mixture to pan and evenly press mixture until flat and smooth. Top with chopped walnuts and sea salt.
Chill in freezer for 20 minutes or until firm enough to slice. Cut into 12 even-sized bars.
Layer bars between waxed paper and store in an airtight container. Can store in fridge up to 2 weeks and in the freezer for up to 2 months.
Don't forget to follow us on Facebook, Twitter & Instagram or subscribe to our YoutubeChannel for more information.
Image Source:Â www.ephysiologix.com