Bengaluru is known for its rich heritage and if you are someone who loves to explore the hidden nooks in the city, then here's your chance. Heritage walks let you take a stroll through the quaint bazaars, the silent by lanes of old localities and also savour the traditional delicacies of good old bakeries. This weekend, the city serves you a good platter of heritage walks to pick from. So make your pick and explore the Bengaluru you never knew!
You may also like:Â Events And Activities For Kids This Weekend In Bengaluru
Pettah Walk in Avenue Road
The walk takes the guests 500 years back in time, to the rule of Kempe Gowda I when he founded the city of Bengaluru after he saw some strange happenings. Get to know more about the different communities which made the Pettah their home and also learn about a few famous philanthropists, Sufi saints, temples and much more in the oldest part of Bengaluru. The walk ends with some nice snacks from an iconic eatery, just off this road.
Age: 6 – 8 years, 8 – 12 years, Parents, Teens
Date & Time:1 Apr, 2017 8:00 am – 1 Apr, 2017 11:00 am
Where: State Bank Of Mysore ATM, Bengaluru, Karnataka
Cost: Rs 450 onwards
Email: [email protected]
Ulsoor Heritage Walk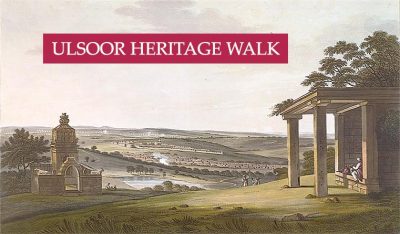 Come take a stroll through quaint bazaars and by lanes of one of the oldest localities of Bangalore. Watch a way of life frozen in a time warp. Explore a magnificent ancient temple of unknown origin with its tall juggernaut and Gopuram and get to know the layered history of a centuries-old lake; a watch tower with stories of its own and a magnificent memorial fit for a king
Age: Â 6 – 8 years, 8 – 12 years, Parents, Teens
Date & Time:1 Apr, 2017 4:30 pm – 1 Apr, 2017 7:30 pm
Where: Sri Aurobindo Society, Bengaluru, Karnataka
Cost: Rs 500 onwards
You may also like: Must Visit Second Hand Book Shops In Bengaluru!
Johnson Market Food walk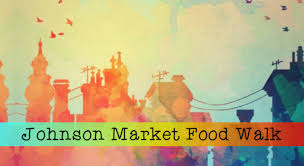 From the 'world-famous' traditional family-run bakeries, Iranian food & to a very English named Market built in Islamic design next to a lovely residential 'town', the Johnson market has it all – diverse cultures, a busy commercial ambience and quiet residential lanes. Know more about this part of the city.
Age:Â  6 – 8 years, 8 – 12 years, Parents, Teens
Date & Time:1 Apr, 2017 5:30 pm – 1 Apr, 2017 8:00 pm
Where: Johnson Market, Bengaluru, Karnataka
Cost: Rs 1500
British Bangalore Walk
Take a walk back in time exploring the rich history hidden in hedges and araucarias of the lush garden of Cubbon park. Get to know the significance of the magnificent British era buildings in its precincts – a beehive of activity to this day
Age:Â  6 – 8 years, 8 – 12 years, Parents, Teens
Date & Time:2 Apr, 2017 7:30 am – 2 Apr, 2017 10:30 am
Where: Queen Statue Of Cubbon Park, Bengaluru, Karnataka
Cost: Rs 600 onwards
You may also like: 10 Restaurants For An Authentic Kannada Breakfast With Your Kids! 
Don't forget to follow us on Facebook, Twitter, Instagram & Pinterest or subscribe to our YoutubeChannel for more information