If you have been looking for a play space that's just perfect to drop your kids and shop away while the Sales are on then you will love the New Happy Planet at Phoenix Market City Kurla. The space ha something that will keep the older and younger kids going unlike a lot of emphasis on soft play areas only.We visited this cool new space for a review sans the kids but it's already on our list to visit one of the weekends. I am quite keen on trying the adventure zone with the daughter too.
1. Fast Bucks: This is the most popular activity at Happy Planet. This is an interactive experience that allows everyone who plays, a chance to win exciting prizes. This almost took me back in time when I was a kid and there was this really popular show called Crystal Maze. They had this game too. The participant needs to stand in the centre of the cubicle and a whirlwind of fake cash, coupons, gift certificates, tickets will start. The participant needs to grab what they can in a handful. Seems easy? Why not give it a try !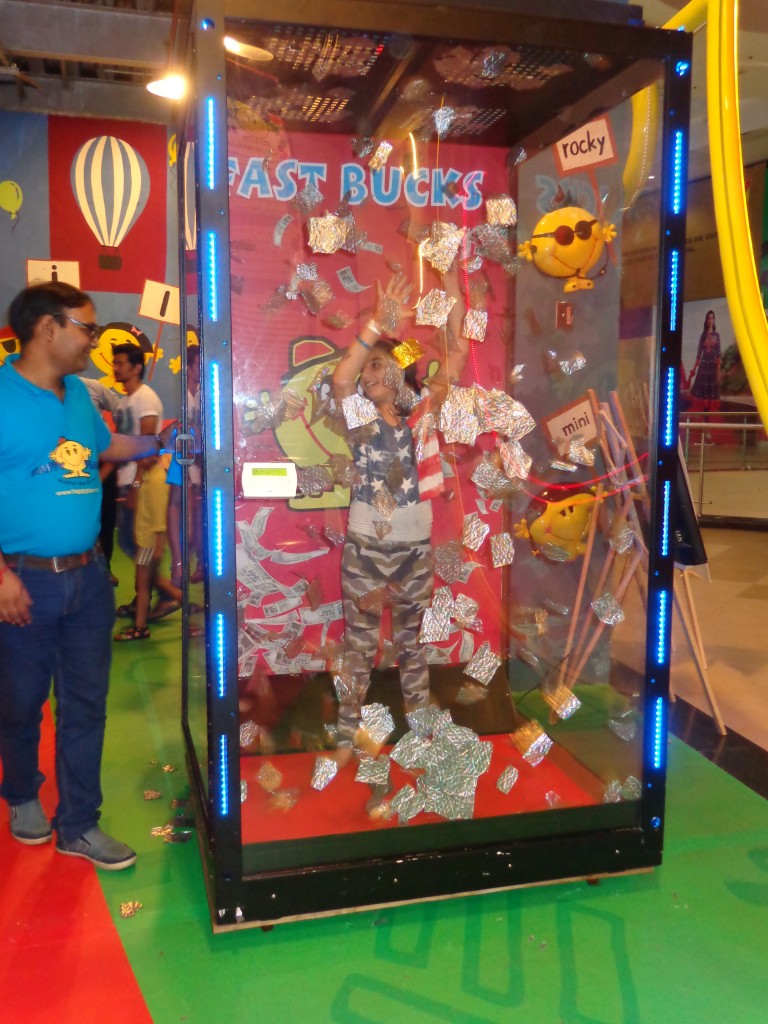 2. Rocky's Adventure Zone: You might think Happy Planet is only for kids. But dont worry, they also have the special zone for kids and adults. Rocky's Adventure Zone is made up of Bumper Cars, Aerial Adventure & Scale the might wall. You can choose to bump your way into your friends or a  a fun filled and exhilarating Aerial adventure of rope walking on the Rope course or set yourself to scale the wall. This zone has no age limit. So the entire family can enjoy the fun and thrill.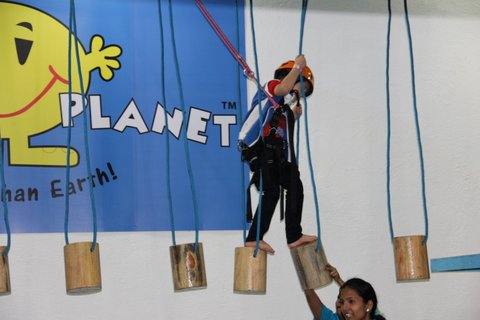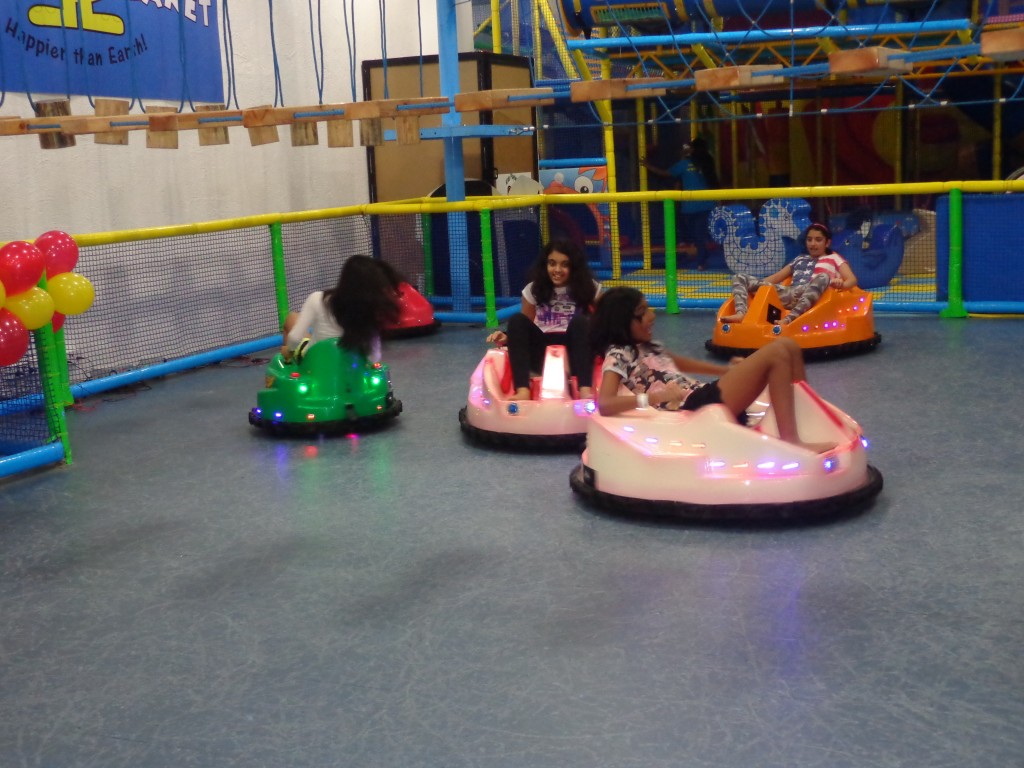 3. Bouncy's Creche Area:  Bouncy's Creche area offers a fun and safe environment for kids of all ages. This soft play area has over  20+ activities with two super-sized inflatables. Kids can enjoy activities like  Balance jumpolene inflatable, Double inflatable slide, Wave slide with soft pad and Submarine combination. There is also the  Rainbow ladder, Revolving tunnel, Hedge roller run, Themed panel, Long roller, Punching bag, Ball fountain, Canon shooting, Triangle elevators, Fun and learn panels, Punching balls, Adventure bridge, Mini carousel, Spike- punching ball and a Ball pool. Kids can spend hours at this activity and parents don't need to worry about them.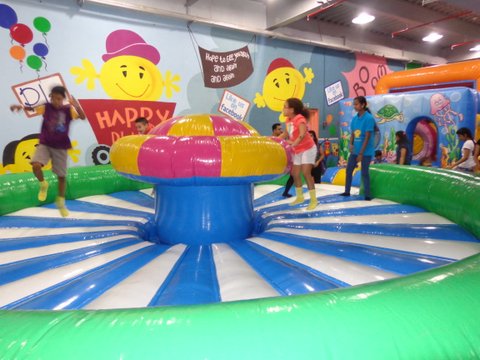 4. Skater Cart: This is Happy Planet's newest attraction. And its really cool! Kids will be pushed down in a cart on a set of rollers and land into a ball pool. The ride is safe and fun ride for kids of all ages. We haven't seen this in any play area yet! So parents let your kids experience the skater cart.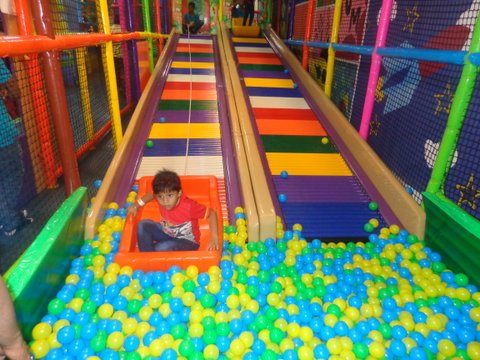 5. Spider Climbing: Spider Climbing involves kids wearing a costume and climb a wall with velcro pads. As a safety base, there is a bouncy platform. Give your kids a chance to climb a wall like their favourite superhero.
Address:  Happy Planet – Happier than Earth, F-35, Phoenix Market city mall, Level one, LBS Marg, Kurla [West], Mumbai
Contact: Â 9833067879 / 61801785
Facebook: HappyPlanet
Twitter: HappyPlanet
Website: Â HappyPlanet