With the li'l Cars fan in my house, there isn't a single day when I don't trip over a toy car in my house. Honestly, I am tired of having to rearrange my child's toy car collection every night after he sleeps and on days when I insist he does them- he throws a tantrum or is simply tired. There ought to be a more interesting and easy way for toy storage and yet display the proud collection, right? Here are some very easy and interesting DIY ideas I tried and sim.ply loved them all!
You may also like: Must have merchandise for your little Cars fan!
Hanging Car Organiser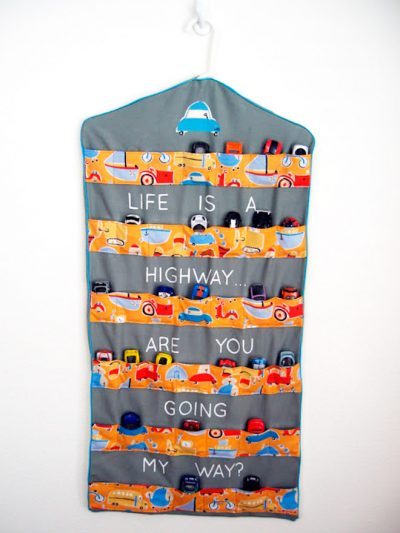 Image Source:Â www.pickupsomecreativity.blogspot.in
We all have this one organiser that we use for holding small letters, socks or baby shoes, etc right? Put that to good use by storing all your child's favourite toy cars- according to their colours or sizes.
You may also like:Â DIY Learning Activities With Toy Cars
Car Jar
Image Source: www.simplicityinthesouth.com
Nothing like a compact jar when it comes to organising and storing things to save space, right? Chose transparent and big jars to hold your child's toy car collection and label them creatively for easy reference.
Thread Organiser
Image Source: www.pinterest.com
Dig out your old thread organiser box and breathe new life into it with your child's toy cars. Ideal for small cars and also helps keep count easily, this one is a must-have if you are raising a little racer!
Shelves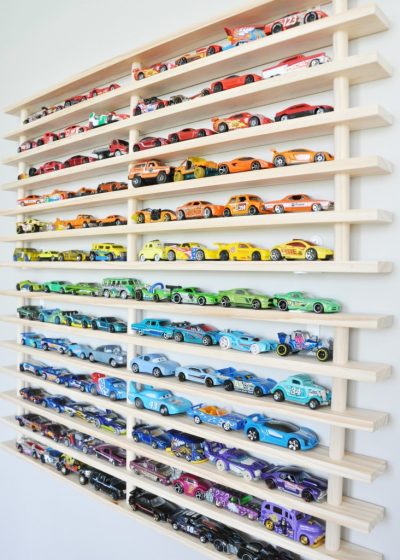 Image Source: www.momsandcrafters.com
The prime rule of saving spaces is to utilise the wall to the maximum- something that a life in Mumbai has taught me! Create cute and small wooden racks on your child's bedroom wall and stack his/her car collection proudly for all to see.
Toy Car Parking Garage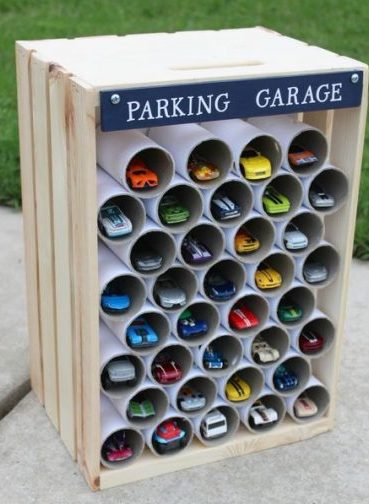 Image Source:Â www.frugalfun4boys.com
This one is for those who are crafty and creative. Get a wooden crate and pipes according to the size of your child's cars. Stack the pipes in the crate, glueing them along with the help of a poster behind for the support. Once done, decorate it with your child's name, etc and add the cars in their small little parking slots!
Magnetic Metal Bars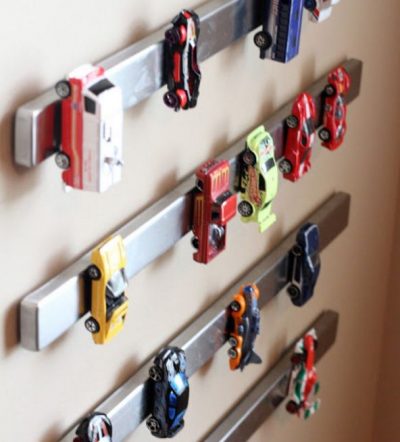 Image Source: www.keepingupwiththesouths.com
Hang in some magnetic knife bars to your child's playroom wall and make sure you glue magnets beneath each of your child's toy car and ta da! You have an easy and proud collection up on the wall for all to see!
You may also like:Â Ka-chow! Get Up To Speed On This Lightning McQueen Car Robot!
Don't forget to follow us on Facebook, Twitter, Pinterest, Soundcloud & Instagram or subscribe to our YoutubeChannel for more information.