Autism, also known as an Autism Spectrum Disorder (ASD), refers to a group of conditions marked by difficulties with social skills, speech, nonverbal communication, and repetitive behaviour. Asperger syndrome is an autism spectrum disorder characterized by social awkwardness and intense interest in specific topics.
While it's important to consult a doctor or find a neurodiverse-affirming therapist if you have any questions, there are some excellent books on autism that can serve as supplemental education.
Which books should I refer to?
If you are a parent of a child on the autism spectrum, you may be overwhelmed by the sheer number of resources and materials available to you. There's no shortage of good books to choose from if you're looking for advice on how to deal with behavioural issues or simply want to read the stories of other parents like you. We did some research and compiled a shortlist of six must-read books about autism for you to checkout, in no particular order.
Check out the list below, and click on our bio to know more about what we do.
1) Uniquely Human: A Different Way Of Seeing Autism
Dr. Barry Printzer, a well-known autism advocate, discusses his positive view of autism and how it distinguishes individuals as uniquely human. He advocates for services that emphasize positives and strengths, as well as the de-stigmatization of people on the autism spectrum. It's an interesting read that challenges commonly held beliefs about neurodevelopmental disorders.
Buy here
2) The Reason I Jump: The Inner Voice Of A 13-Year-Old Autistic Boy
"The Reason I Jump" is an excellent example of the best book on autism, it speaks about the uncertainties and challenges that come with being autistic. The author dives deep into their own psyche in this series of questions and answers, painting a picture of autism through their own personal lens and answering common questions with the voice of a stylistic storyteller.
Buy here
3) Look Me In The Eye: My Life with Asperger's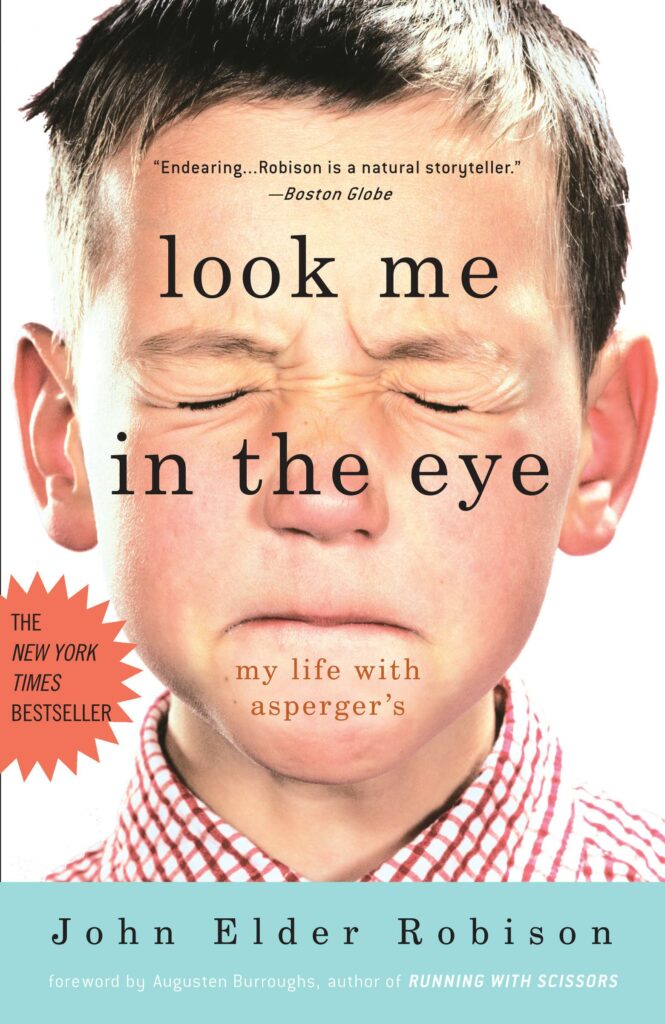 In this autobiographical New York Times Best-Seller, John Robison weaves the story of his own life as he struggles with Asperger's syndrome without realizing it. This book on autism has been described as "deeply human," with dark humour and honesty that makes it difficult to put down.
Buy here
4) A Full Life With Autism: From Learning To Forming Relationships To Achieving Independence
Unlike the other books on this list, this one is truly intended to be a guide for assisting your autistic children in leading fulfilling lives. This book answers the difficult questions that any parent of an autistic child has asked themselves, while also instilling hope and positivity.
Buy here
5) Ten Things Every Child With Autism Wishes You Knew
The title is self-explanatory. This book for children with autism is regarded as a must-have for both educators and parents. It outlines ten concepts that can help neurotypical people better understand the distinct identities of autistic people. It goes into greater detail about communication issues, behavioural challenges, and social interactions, among other things.
Buy here
6) An Early Start for Your Child With Autism: Using Everyday Activities to Help Kids Connect, Communicate, and Learn
This guidebook provides parents with realistic and practical strategies based on current research. It can be used to help ASD toddlers and preschoolers learn to interact with others.
Buy here
In addition to the categories of best autism books listed above, there are many more aimed at different audiences affected by the disorder, such as adults living with autism and siblings and friends of children with autism. A slew of memoirs have also been written by successful people with autism who want to share their experiences with others affected by ASD.