When it comes to parties, we all want to look our best. Especially if its a special occasion like a Birthday Party. Marks & Spencers brings to you another collection of dresses  for those special occassions where you want your daughter to look her best.
Where:Â M&S Outlets in the Indian cities of Mumbai, Delhi, Bangalore, Chennai, Amritsar, Chandigarh, Gurgaon, Hyderabad, Kanpur, Kochi, Kolkata, Noida, Pune, Surat, Vadodra.
Website:Â Marks & Spencer India
Facebook:Â M&S
1. Indigo Collection Tartan Checked Shift Dress: This Checked Dress is a great wear for those afternoon lunches or an early evening party. The color is subtle and simple. Priced at Rs 2199.
2. Metallic Floral Jacquard Dress: The metallic floral print is simple and makes the dress look classy. A perfect wear for an evening occasion. Priced at Rs 3999.
3. Rose 3D Dress: The 3d roses add a graphic effect and is must have if your daughter loves florals and everything purple. Priced at Rs 3499.
4. Sequin Embellished Mesh Dress: If bling is what your looking for, this one is a good buy. If the theme is rock or bling, this is just right! And of course the color black can never go wrong. Priced at Rs 2699.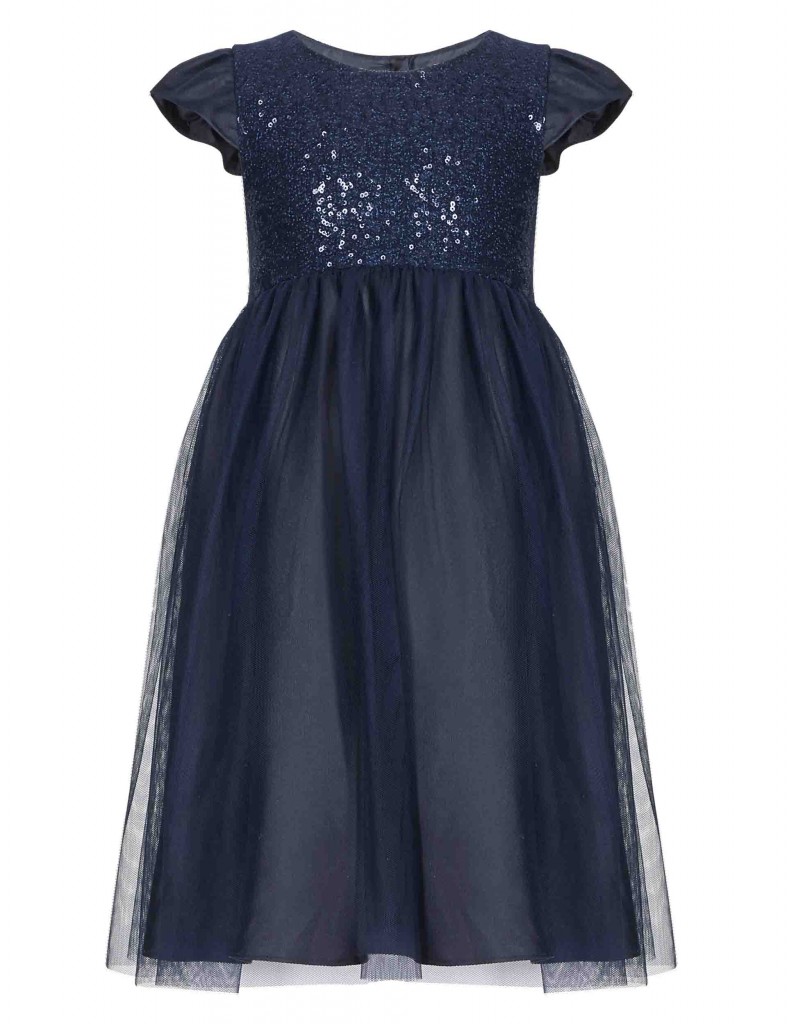 5. Pure Cotton Spotted Prom Dress: A simple cute cotton dress for an outdoor party. Or even those school dances. The "minnie" me dress for your daughter. Priced at Rs 2299.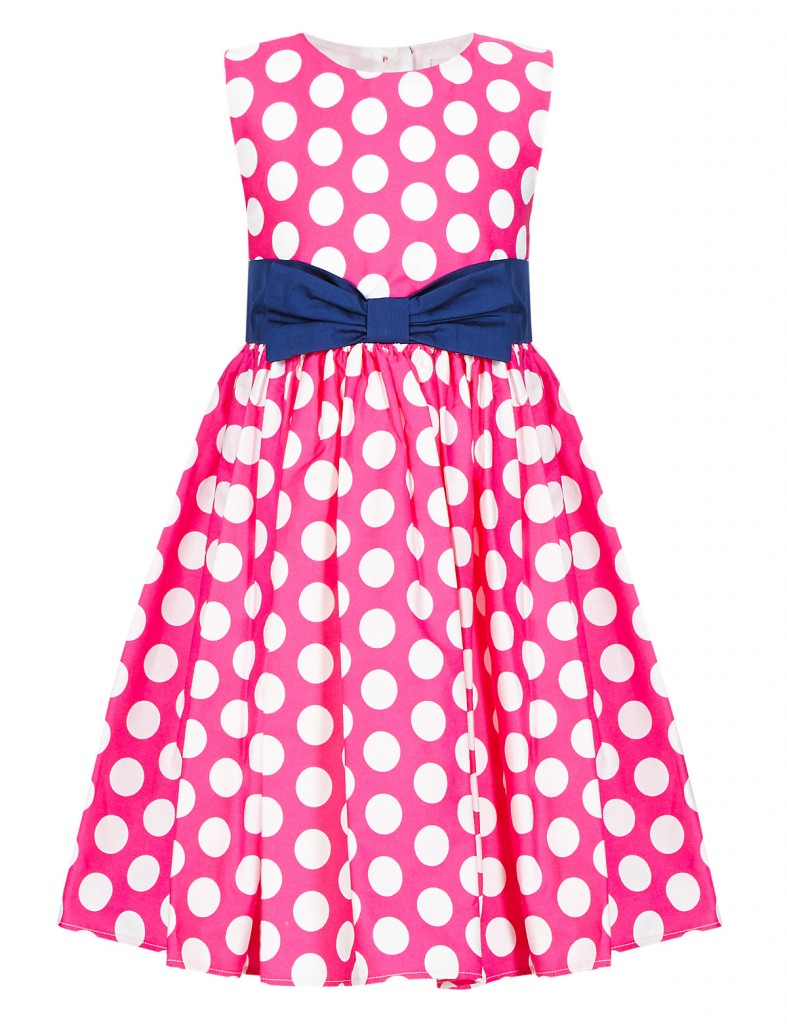 6. Spotted Girl's Dress with a Belt: Different colors and a pretty pink belt, this dress can be your daughter's birthday dress.  Its different and cute exactly how you would her to look for that tea party. Priced at Rs 2799.
7. Printed Flower Dress: An absolute must buy! A classy dress for those family occasions, birthday parties or just a family outing. Priced at Rs 2599.
Post by: Marks & Spencers