A Sunday morning brunch is not complete without a serving of everyone's favourite – Waffles! Don't you agree? Whatever your take on them are, be it the classic chocolate waffles, or a healthier version. Waffles are eternal kids favourites and I don't mind indulging in them too once in a while!
If you are like us and make waffles quite often at home, then here are a few healthy options that your kids are sure to love!
1. Whole Wheat Sweet Potato Waffles
Description:Â Sweet potato is a super food and imagine making waffles with them! These waffles are fluffy, light, and made entirely out of whole grains!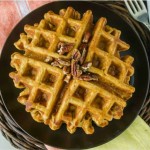 2. Waffled Zucchini-Parmesan Fritters
Description:Â Put a savoury twist on the waffles, use zucchini to make them and parmesan to bind. Decadent, yet healthy!
Description:Â These pumpkin waffles are made with healthy oat flour and coconut oil that guarantee a crispy exterior and pumpkiny softness inside. Make a large batch if you wish and freeze them. Reheat them whenever cravings hit or you need a quick breakfast idea!
Description:Â Looking for gluten free options? Well, here is one that is sure to satisfy! Use quinoa, rice flour and bananas for the perfect gluten free waffle. Serve them with fruit and hello deliciousness on a plate!
5. Savory Cheddar Waffle BLT with Fried Egg
Description:Â Who says you can't make a waffle sandwich for yourself? Indulge the senses and make these cheddar waffles and use them to make a BLT sandwich! Perfect for a weekend brunch!
Description: Looking for low-calorie waffles? These will satisfy you for breakfast with plenty of flavour thanks to fresh-squeezed orange juice.
Description:Â Use cornbread to make waffles that are healthy, tasty, and a twist on a classic! Put a fried egg on top and make a meal out of it.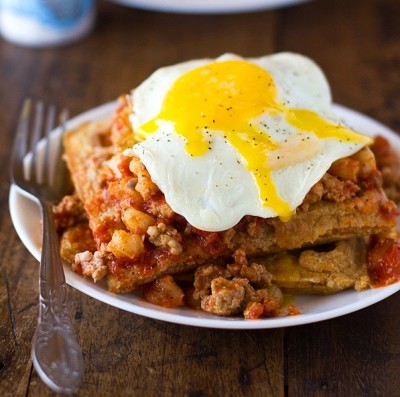 Waffle Maker

Don't forget to follow us on Facebook, Twitter & Instagram or subscribe to our YoutubeChannel for more information
Image Source:Â www.crosbys.com