A mother talks about her journey with her daughters. It opens a time capsule as she unfolds her jewellery box with heirloom pieces. Each represents a milestone, a celebration of moments that make them unique as a family and make their relationship as strong as a rock.
One day my daughters and I were sitting together, cuddling, and watching a movie. She slowly slid my ring out, and placed it on her finger, asking me, "when will I fit into this and be like you". I looked at her, smiled, and told her that she was an extension of me, and I was an extension of my mother. These jewels are heirlooms, that tell us a story and a timeless bond which is irreplaceable. It will be hers one day, but it comes with the great responsibility of honouring the past generations and this heritage is timeless.
"The diamond symbolizes a story of a family, and the heirlooms celebrate the generations."
Natural diamonds reflect the quality of timelessness and just like that, I thought of the day I first saw her. That's when time stood still, and I said "oh, I can't believe I made this." Everything had become real, and I knew this was the beginning of a new generation – where I would like to pass on the same values, and treasures that were collected for generations – because that is what we stand for. My mother and I celebrated this new journey, and she reminded me of this responsibility by sharing her promise band with me. It was so special because it was my time to embark on a new life and become the rock of the house, just like my mother is.
Then came the ear piercing, in my daughter's tiny soft lobes. The joy of buying the first natural diamond stud for my daughter was the feeling of togetherness that was attached to us forever. It celebrated an unshakable bond, unconditional love, and the comfort of a mother's lap.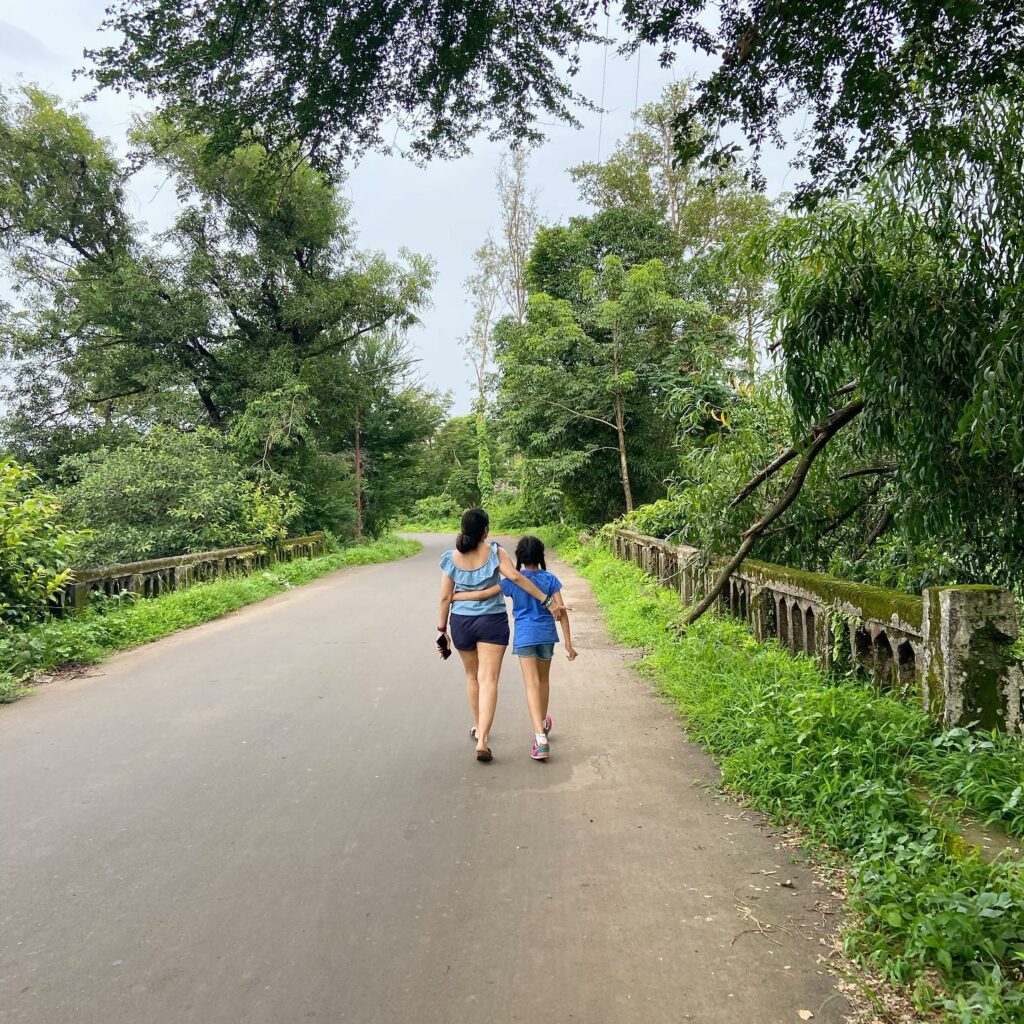 From her first steps, and babbles, and now even with the teen lingo, I see a version of my mother, and me, in my daughters. With each precious moment, we are passing down trust, and a value system that shapes a daughter into the fine adult all of us love to see. Yes, I am guilty as charged for dreaming about the forthcoming milestones like graduation, the first day in college, and the first salary.
This day may seem like a tiny spark into the future, but it lights up the world for me. With each diamond jewel that will be passed down to my daughters, we will be recreating the same story that will shine for us in our hearts forever.
I couldn't help but wonder, how time had flown so fast. That's when it struck me, and everything came flashing by. It all started in the womb. That's where the precious connection between my daughter and me began. And that's the story that I would treasure in my heart forever. I remember talking to her, even when she was in my tummy about all the experiences that I wanted to recreate from my childhood with her.
As I walked back to my room soon after the movie and open my jewellery box with all the pieces of diamond jewellery I opened a time capsule with moments of grit, perseverance, unbreakable bonds, elegance, versatility, endless potential, tears, joy, familiarity, and comfort. And this treasure, these milestones, these timeless moments – I would relive them every day if I could.
While most of us never want our daughters to grow, I have enjoyed it, and can't wait to see the gem blossom into a fine lady, who can stand on her two feet. – fierce but warm, loving but the go-getter, humble but someone who can't be shaken – and these heirlooms will represent her and make her stand out in a crowd.
For every child, the mother is always the unanimous role model. The natural diamond is an ode to every daughter, who wants to be like her mother. But truth be told, it would be an honour to be like my daughter as well and hope this unique, rare bond – stays the way it is for a lifetime.