Without a doubt we have been going crazy playing board games and each time we play all of these fun games we get a lot of requests on sharing the new games. With holidays and monsoons these new board games will make these indoor games a lot more fun. Here are some new board games that not only entertain your children but also help them to educate themselves. Some of these games also make up for fun game nights when your friends are over and perfect birthday gifts.
1. Dobble Dobble, a enjoyable game improving speed is a pictorial card game which is suitable for ages 6. Here players race to find the one matching image between one card and another. The images may be different sizes and placed on any part of the card, making them difficult to spot. The circular cards feature an assortment of colourful images of everyday items. Every card is unique and has only one picture in common with every other card in the deck.
2. Tangramino In this exciting game your child will duplicate 2D images using Geoblocks. From a simple cat or house, to really complicated shapes, you need to find where to put together the geoblocks to reproduce them. Tangramino is part of the Architecto line, which consists of 4 exquisite games of spatial visualization! This game aids in cultivating social skills like, skill development, spatial visualization, perception skills, analytical skills and much more.
3. Roll up – Puzzle – MadRat Each box is packed with the roll up puzzle, object cards, magnifying glass for the players and copy of the puzzle. MadRat Games has attempted to make the game more enjoyable by making it more interactive and adding a whole lot of learning to it. The best part is Madzzle comes in three dissimilar types of games with fluctuating difficulty levels for different age groups.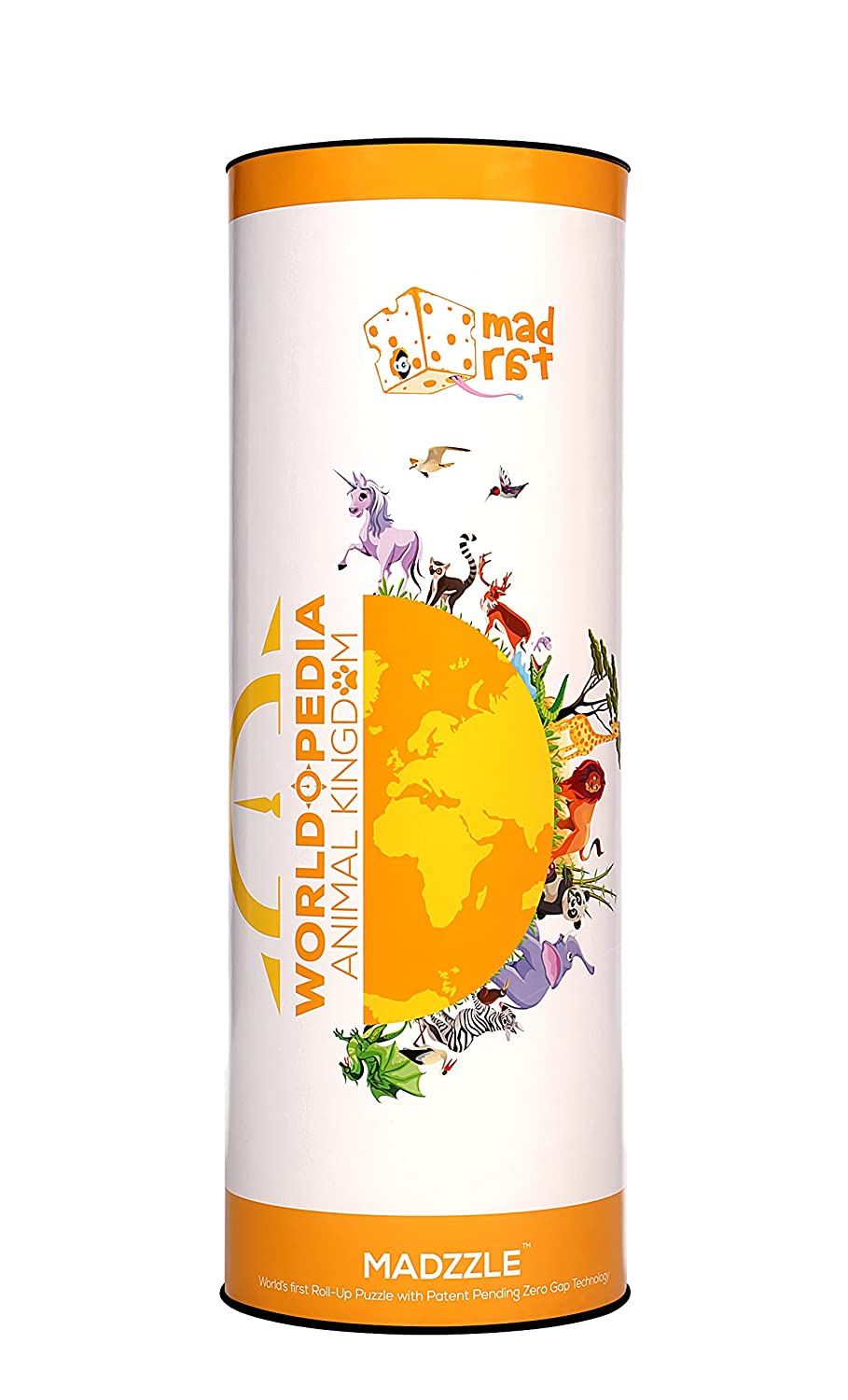 4. Super Math Spy Every player is a spy, and your job is to be the first one to solve your mission cards. Wear your decoder glasses and pick up the fingerprints with numbers (1-9) on them. Make your own 3-4 step equation (using +, -, x and ÷) with the numbers that you pick up, to solve the mission card. A die will tell you which operation (+, -, x and ÷) you must use as one part of the equation. Use your strategy and problem solving skills to complete the equation. Be quick or other spies might solve it first. To know more about this game view the video review here.

5. Rolling Tales Rolling tales is is all abut writing and telling stories with imagination. The 9 dice consist of 6 objects/characters dice and 3 feelings dice. The elements on the dice are prompts to spark the imagination to enable children to develop a story. The character/ object dice have printed images whereas the feelings dice also have the feeling word printed on it. A game perfectly designed to bring a sense of creativity in each mind.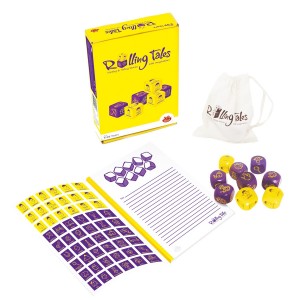 6. Flippin Out Want a fun game for your child's birthday ? This is the perfect fit. Flippin' Out: The outrageous category-party game where a Letter or a Player is eliminated with each Flip of a Chip. Can you come up with a Rock Band beginning with the Letter "P"? How about a board game beginning with "N"? Players and teams race back and forth flipping letter chips that correspond with the answers they come up with. Once a letter is flipped, it can NOT be used again for that category. You're either FLIPPIN' or you're OUT!
7. Name 5 A fun-loving game which can be played with friends or family. Name 5 is a game of Knowledge and Trivia which can be played by all ages. It challenges players to Name 5 .. purple foods, breakfast cereals, superheros and many more. Sure, you know 1 movie starring a certain Bollywood star, maybe even 2..but
can you Name 5?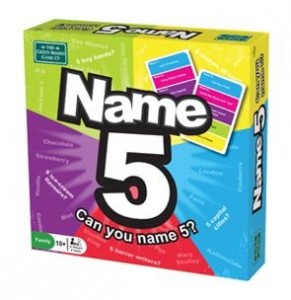 8. Taxi on the Run Guess your way through ! A taxi has taken away your luggage and another is on the run with your friends' luggage. Mysteriously, none of you remember your own taxi numbers but know each other. Both of you have decided to trick each other and will only reveal it by asking each other questions. Will you be able to get to your taxi before your friend gets to his? Guess the license plate number he knows before he can guess the one you know. The first one to guess the 5 digit license plate number is the winner. All you need is some trivia knowledge and a good strategy to be the first to identify the taxi that took your luggage. Ask questions to eliminate numbers and arrive at the number of the license plate of the taxi in this exciting guessing game.

9. Abalone Does your child hate math ? Make him fall in love with the subject with this kid friendly game. Abalone the "Game of the Decade." is a fabulous game to fortify math, logic and reasoning skills. The objective is to push six of the opponent's marbles off the edge of the board. Seemingly simple, it is actually a game of intricate strategy and logic.

10. Uno Spin Ready to give UNO a spin' The UNO classic card game goes revolutionary! When a spin card is played, someone must spin the wheel. Will luck be on your side' Will players get to discard cards, be forced to pick up more cards, or even exchange hands' In a single turn, everything can change, players can come from behind and suddenly take the lead. It's fast-paced fun that'll make your head spin. Includes one UNO Spin wheel and 112 UNO Spin cards and instructions.
11. Word Around An awesome game to strengthen your vocabulary. Who knew that positioning a word in one continuous ring would make it so tricky to read? The challenge in WordARound is to quickly figure out where the word starts and to read it aloud before your opponents. The game seems so simple, but you'll find yourself baffled as you race to spot and call out words!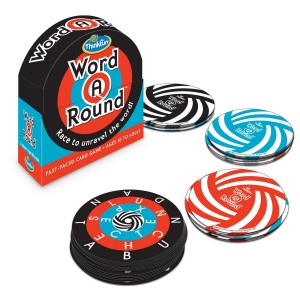 Review: youtube
12. Pathwords Junior This clever word search puzzle brings the fun of our popular PathWords game to younger players! Players exercise verbal and 3-D reasoning as they place Pentominoes-style puzzle pieces onto the challenge grid so the letters under each piece spell a word. PathWords Jr. engages young players and builds vocabulary skills with clever graphic hints and funny word play. This is an ideal game to instil a lifelong love of word puzzles and logic games.