Here is a simple, easy and a fun App for your kids to help imrove their motor skills.
Dexteria Jr Preschool Motor Skills
Dexteria Jr is an app that helps your kids improve their motor skills at this age. It is a set of hand and finger exercises that help develop fine motor skills and handwriting readiness by practicing on the ipad screen. Kids can improve their skills and as parents you can see the progress they are making.
How it works?
There are 3 fun activities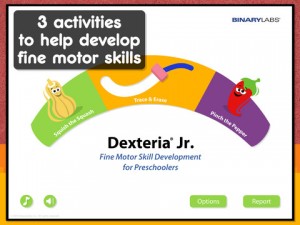 Tap the Squash: This exercise helps you Improve Fine Motor Coordination. All you have to do is keep squashing the vegetable. They will be placed far away so you need to make sure you squash it in time. Each level increases the level of difficulty and there are 15 levels.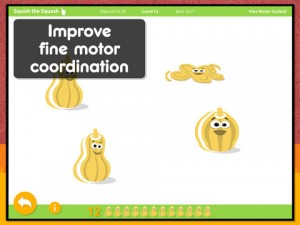 Drag and Erase: This helps improve finger and hand movements as you have to drag the line from the arrow to the star. First the line appears to be straight but as the level increases the lines come in different patterns. Once you connect it then you have to go back the same path and erase it.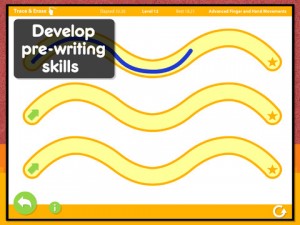 Pinch the Pepper: In this activity you use your index and thumb finger to pinch the pepper which helps improve your grip. The level of difficulty increases and many peppers appear together and you have to get all of them before they go away.
What we like
This app helps improve and develop motor skills in a fun way.
It helps improve writing, hand control and grip movements
The added music, characters, sprite animations makes it more kid friendly and interesting
There is a progress report so parents can see the improvement their kids are making
Age: 3+ years
Cost: $2.99
Youtube:
http://youtu.be/tIRjiOTG2jE