When it comes to sports in India we follow it like a religion. Especially abroad, athletes from India shoulder the hopes and dreams of an entire nation. So it is not unusual that as a country we are always on the lookout for the next generation of athletes that will make India proud. And boy! does this generation have a good lot!
Meet 10 year old Shubham Jaglan. This 10 year old boy is creating waves in the field of golf by winning over a 100 domestic and international titles. Earlier this month he made headlines by winning the Junior Golf Championships in California. This golf prodigy says he wants his game to be more like Jack Niklaus' than like Tiger Woods. Shubham Jaglan comes from a small village called Israna, near Panipat in Haryana. The village is famous for akhada wrestling and his family has a number of members who wrestle. But Shubham was inspired to choose a sport different from his family's and chose golf when an academy opened in his village. His game is largely self taught from YouTube and he used to practice on his family's agricultural land.
Image Source: India.com
Golf isn't the only thing we are good at these days. No one can overlook 14 year old Manna Patel. This teenager has been breaking national records and is known as the best backstroker across all age groups. At the age of 13 she managed to break the record set by Olympian Shikha Tandon's senior national record. Manna Patel comes from Ahmedabad where she was asked to take swimming to improve her health and appetite. Little did she know she would be India's next swimming sensation!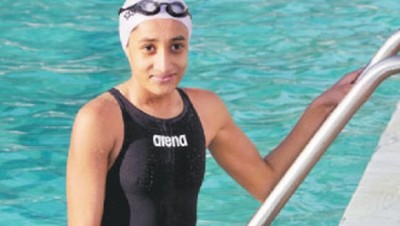 Image Source:Â newindianexpress.com
17 year old Aditya Joshi is making huge strides of his own in the field of Badminton. A native of Dhar, a small town in Madhya Pradesh dominated mainly by tribals, Aditya has brought accolades to his village by breaking records on the badminton court. He started playing the sport when he was five years old and within a year was breaking records way beyond his age group. In 2014 he was the first Indian male junior player to be ranked No 1 in the world!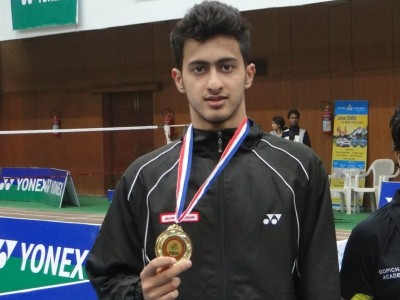 Image Source:Â odishatime.com
These shining stars poised to represent India have all one thing in common. They are not from India's so called metros. At Kidsstoppress we are intrigued by this recent development. We wonder if it is because children from big metros are exposed to a variety of other activities besides sports. They have their theatre, dance, music, science camp etc and are probably not spending as much time on honing sports skills? Or is it because small town aspirations are much higher to excel at a particular field and use that opportunity to make a name and mark on the national stage?
For more information follow us on Facebook, Twitter & Instagram and do subscribe to our Youtube Channel.
Image Source: www.wifflegif.com