One of the buzzwords in the last couple of years that is on top of the list of parents, educators and children is screen time. We keep talking about how kids these days are more demanding and how we need to have a few tricks up our sleeve to entertain them. But in this busy hustle, are we relying too much on screens to do the parenting for us?
Answer this simple question. How many hours in a day does your child spend watching the television or playing games on the iPad or mobile phone? I will give you a minute to digest the hard-hitting reality. Is there a solution to this at all?
New Horizons Child Development Centre (NHCDC), a multi-disciplinary therapy centre, based out of Mumbai, was founded by Dr Samir Dalwai to address the real issues faced by children and to help them and parents overcome the same. NHCDC has launched this campaign- #LimitMyScreenTime to help spread awareness among school-going children, parents and teachers on the risks of increased exposure to screen-time and how we can help kids instead of with alternate activities.
From holding campaigns and events across the cities, that involve kids, #LimitMyScreenTime aims to tell your kids in a language they understand why screens are just bad for them. Yes, it is tough to reason out to a child about limited screentime- I know his too well as a parent, but does that mean I give in to her tantrums knowing the risks and the impact it has on my child?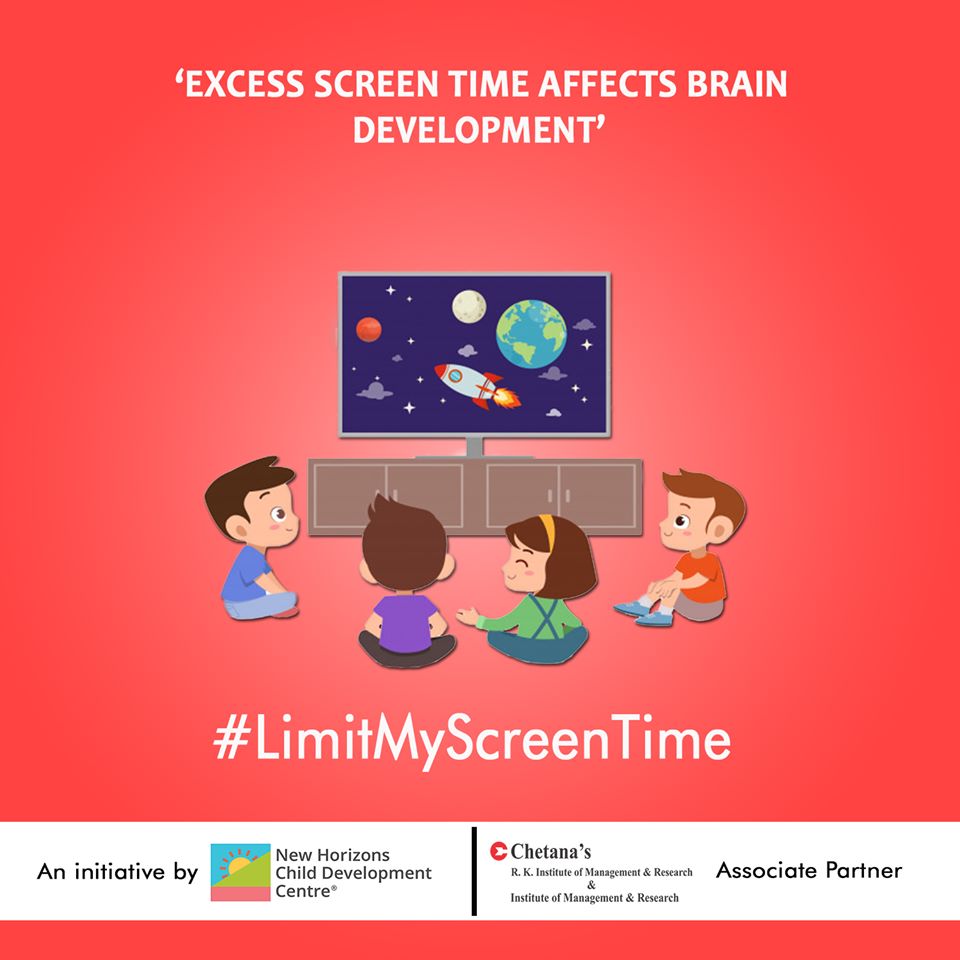 The effects of excess screen time include reduced brain development, eye pain, and also the incidence of obesity in children. Isn't that scary? We never had these looming threats back then as kids, and we turned out fine. We spent more time outdoors, playing with real friends instead of PUBG warriors and had a date with Nature instead of befriending Dora and Peppa Pig.
The #LimitMyScreenTime has come up with wonderful posters that tell us the big impact in the shortest possible way. To know more on what they do and how they succeed at helping our kids reclaim their childhood- visit their Facebook page here.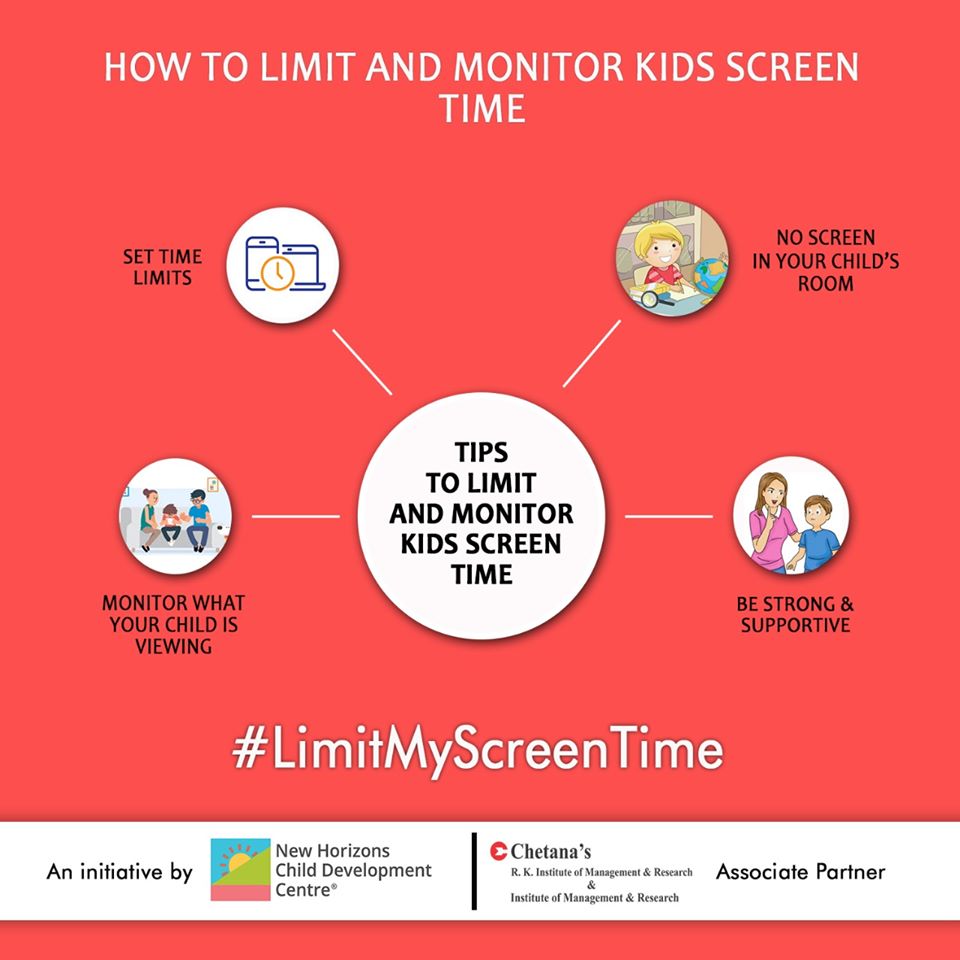 Here's what we can do instead of just punishing them blindly or turning out to be super strict.
Talk to your kids about the perils of screen time.
Tell them why a controlled TV time will do a world of wonder.
Engage in fun and educational activities with the kids that will slowly wean them off the screens.
More importantly, practise before you preach!
We spoke to Dr Samir Dalwai earlier on how our lifestyle choices as parents have a deep impact on our kids. He had some shocking answers. He equates screen addiction to narcotics and explains how it silently harms our children. Watch the expert explain why we need to try and uncomplicate it for our kids. Their overall mental and physical development is dependent on that.