Grandma's tales are always special! They have a fun element, a surprise twist, an unexpected ending and a moral to learn from. And not just the stories- the act of getting our grandmothers to spend more time with us, on the pretext of these stories, was a pure delight! And the bonding children share with grandparents is always unique and something that no science can explain! This year saw a number of books for kids that retold some of the famous grandma's tales- and here is our curated list of the best anthology of grandma and grandpa's tales.
If you loved any other book, that you think needs to make it to the list- do leave us a comment below. We'd ll add them right away. Also stay tuned to KSP Book Club, for the best reads and reviews of children's books.

Author: Harindranath Chattopadhyay
Publisher: Katha Books
Age: 6 and above
What's special: There is something wonderful about the world of poems, especially when you read it in a language you love! When Katha books decided to revisit a classic Harindranatha Chattopadhyay poem with lovely illustrations, you know you must add it to your reading list. Get this book for your kids (or grandkids!) and read aloud the journey of little Nina and her Nani!
My Grandfather's Stick
Author: Nandini Nayar
Publisher: Tulika Publishers
Age: 3 and above
What's special: A bilingual on the magical qualities that a simple stick possesses. This will get your little ones enchanted just like the little girl in the story!
Grandpa Tales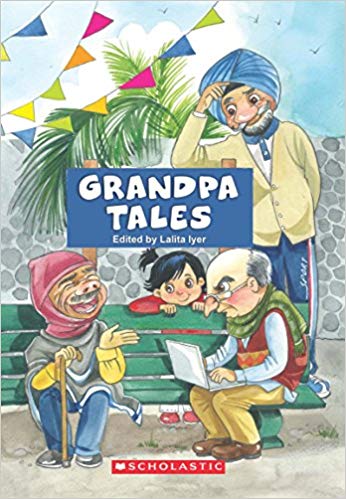 Author: Lalita Iyer
Publisher: Scholastic India
Age: 8 and above
What's special: This book by Lalita Iyer is something you would want to pack when visiting your parents with your kids, this summer hols! A witty anthology of heart-warming tales that your young reader and their grandpa would love to read together!
Nani's Walk To The Park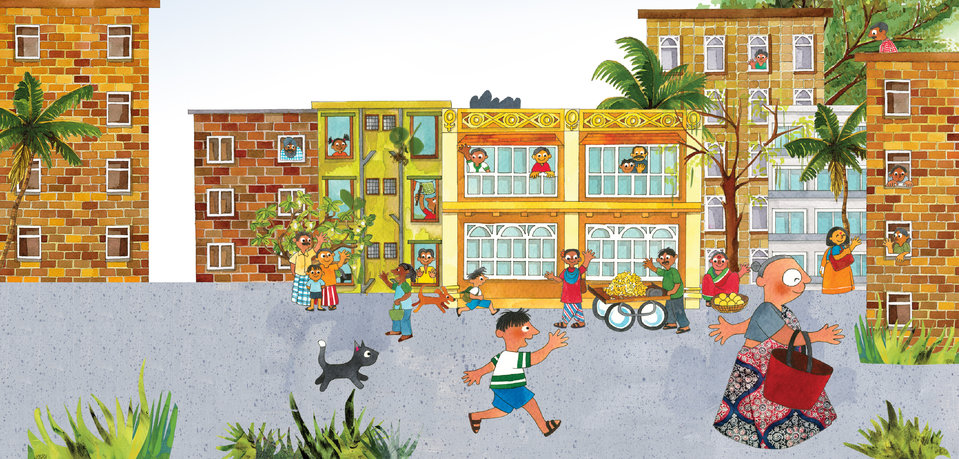 Author: Deepa Balsavar
Publisher: Pratham Books
Age: 7 and above
What's special: This super Nani has the whole neighbourhood on her toes when she is out for a walk! What adventure is she up to, today?! Find out!
How I Taught My Grandmother To Read & Other Stories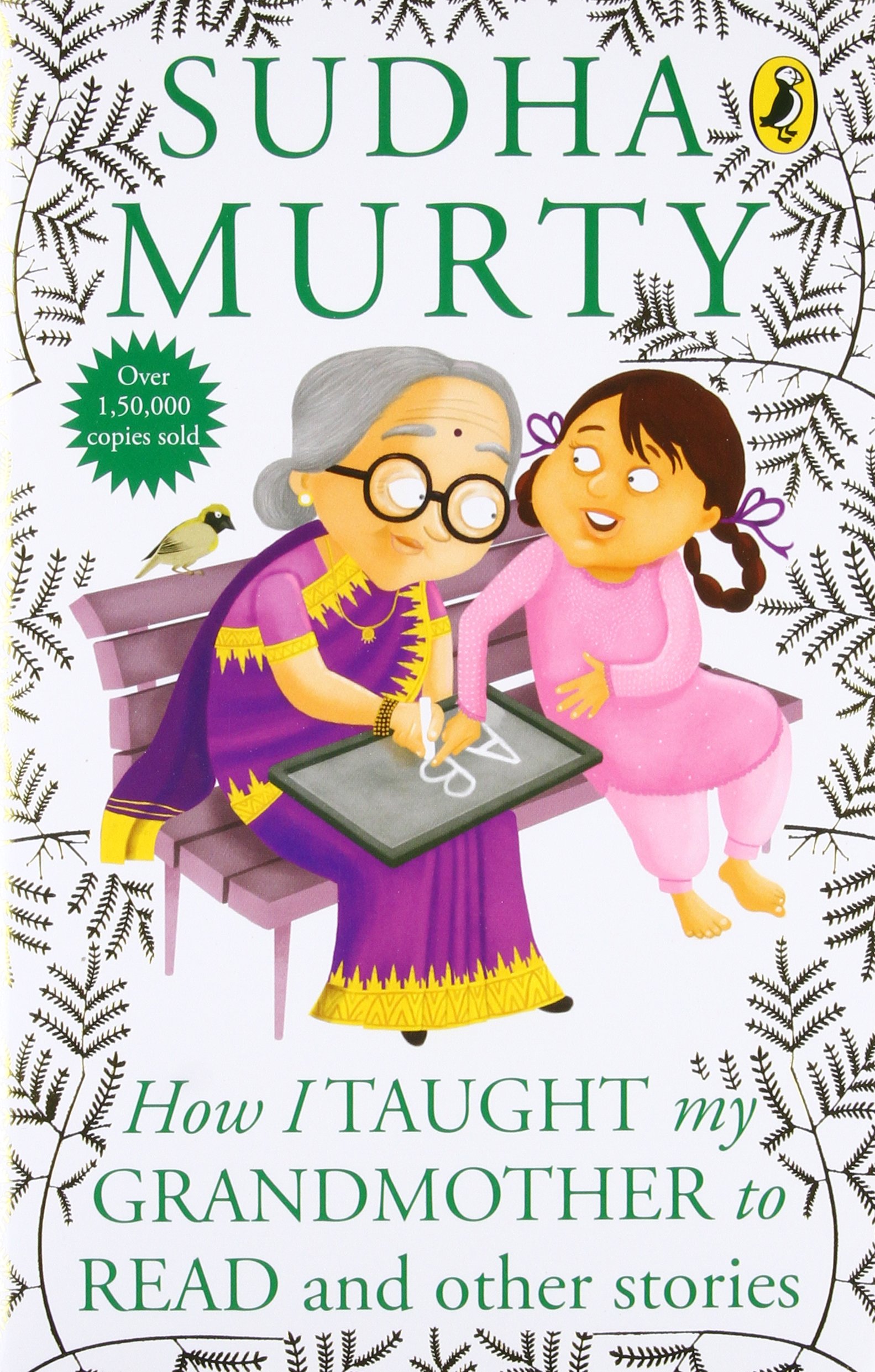 Author: Sudha Murty
Publisher: Penguin Publishers
Age: 8 and above
What's special: Grandma has taught you a lot- but what happens when she wants to learn something from you? Or how should your kids react when they get more marks than they actually deserve because of an oversight by the teacher? Sudha Murty blends real-life instances with literary imagination to weave beautiful stories for kids to enjoy. Buy the book here.
Author: Lalita Iyer
Publisher: Scholastic India
Age: 8 and above
What's special: This latest release from Scholastic India, is a brilliant collection of heart-warming grandma tales, that takes the reader on a nostalgic trip. You can read out the fun tales to your little ones while the grown-up kids can enjoy the book themselves. The light narrative and lovely illustrations make it an ideal pick for the year's best books for kids.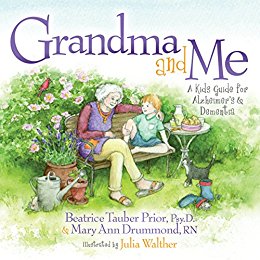 Author: Beatrice Tauber
Publisher: Morgan James Kids
Age: 4 and above
What's special: Grandparents and grandchildren are always a great combo. But when dementia and Alzheimer's strike the grandparents, the little ones are often left clueless unable to understand why the people they loved so much earlier, seem a little distant now. This book treads on a serious topic from a child's perspective and how kids can still shower the same love and affection to their grandparents, even in the troubled times.
Grandma Said . . . Child Listen
Author: Fanny Minnitt
Publisher: Westbow Press
Age: 7 and above
What's special: The first book in the series penned by 4 authors, explains to kids on valuable topics such as money, mind, relationships and character. This new release helps tread these topics with the introduction of imaginary grandmoms that makes the narrative interesting and insightful for kids.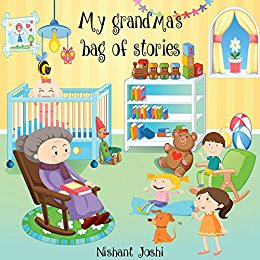 Author: Nishant Joshi
Publisher: Kindle Edition
Age: 5 and above
What's special: This Kindle edition is another superb addition to this year's anthology of grandma's tales. With famous morals, taking the avatar of interesting tales for kids and a gripping ending, this book has a collection of 40 moral stories in simple language for kids.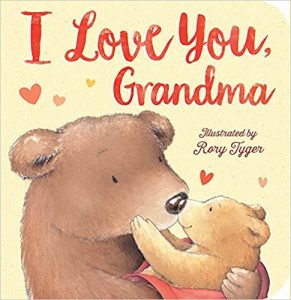 Author: Rory Tyger
Publisher: Tiger Tales
Age: 3 and above
What's special: This board book explores the unending love for Baby Bear and Grandma Bear and helps explain the building love for little toddlers. The rhyming couplets are easy to comprehend for the little minds and will make you want to give your Grandma a hug right away.
Grandpa's Orchard: And the Christmas Pie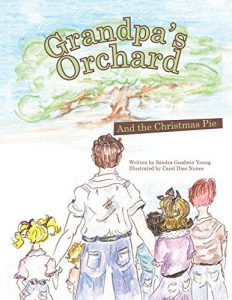 Author: Sandra Goodwin Young
Publisher: Kindle Edition
Age: 5 and above
What's special: This Kindle edition is a lovely tale of what happens when a group of young kids visit their grandparents in their farm every holiday. The narrative tells us what the kids love doing there- eating Grandma's special treats and visiting Grandpa who is busy working hard at the orchard. So, what really was grandpa growing in his orchard? Find out.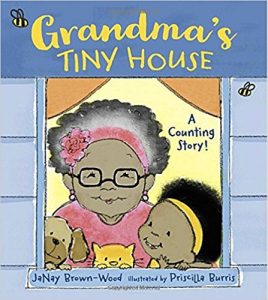 Author: JaNay Brown-Wood
Publisher: Charlesbridge
Age: 2 and above
What's special: This book that teaches your toddlers to count in the form of an interesting story- tells kids how Grandma manages to engage and entertain a house with 15 members of the extended family in there. So, what's after 15? Find out. In addition to numbers1wq1 and rhyming, the book manages to teach kids all about family love, food, joyous occasions and lots more.
Ninja Nani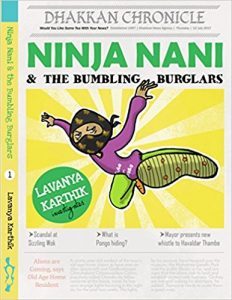 Author: Lavanya Karthik
Publisher: Duckbill Books
Age: 8 and above
What's special: If you pictured Nanis as fragile and old people, who made delicious treats, spun great stories and helped Nana find his spectacles, you are wrong. This series by Lavanya Karthik has released two books this year and the Nani in the story has powers you can only imagine. What would happen if Nani had special Ninja powers that would make her mighty and also help protect their neighbourhood? Find out!
Grandma's Bag Of Stories
Author: Sudha Murty
Publisher: Penguin Publishers
Age: 8 and above
What's special: The book joyfully narrates the childhood experiences of the writer, her holidays with grandparents and her cousins and the bag full of stories, that her grandmother used to narrate. The book describes the author's own experiences with her cousins as well as the various stories 'Ajji' narrates as well. Read our detailed review here.
Last Stop On Market Street
Author: Matt de la Pena
Publisher: Puffin
What's special: A brilliant piece of writing where a patient grandma answers her grandson's questions about why they don't own an expensive car/iPod like his other friends and why his area of residence is inferior in standards. The grandma patiently answers his questions teaching him valuable life lessons.
Days With Thathu
Author: Geeta Dharmarajan
Publisher: Katha
What's special: What's better than grandparents' love in this world? This book with simple wordings and cute illustrations about a little girl and her 'Thathu' (grandfather) whom she loves the most.