'Tis time for the monsoons!
Finally, looks like the long-lasting summer is about to end and it's time for the monsoons to take over!
As much as monsoon worries me as a parent, about the sniffles and cough and the spread of infection, I am happy about anything that bids goodbye to the mad Indian summers! Agree?
As I pen this list down, my two girls are busy playing on the balcony enjoying the brief pre-monsoon showers ad trying hard as they can to spot a rainbow in the sky! Isn't that one of the ultimate joys of childhood? Share your experiences of rainbow spotting with the kids in an email or DM us @kidsstoppress on social media.
This week in the KSP Book Club newsletter, to end a tough and busy week with some hot pakoras and chai and pre-monsoon showers, we have curated this list that helps describe the beauty of rains for your kids. Save this list, right away!
Best Children's Books On Monsoon
Under 4 years
Raindrops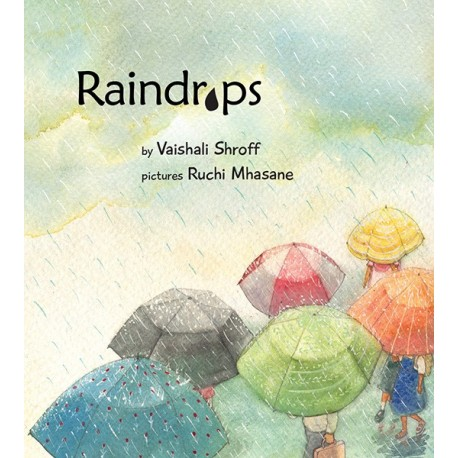 Let's Catch The Rain
When It Rains
Dinosaur Thunder
Rain, Rain Go Away
4-8 years
Peacocks and Pakodas
Let's Save The Rain
Why The Rain Is Blue
Are You Ready To Play Outside?
Splish! Splash!
Come On, Rain!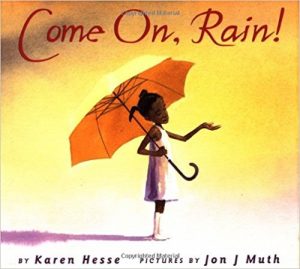 Big Rain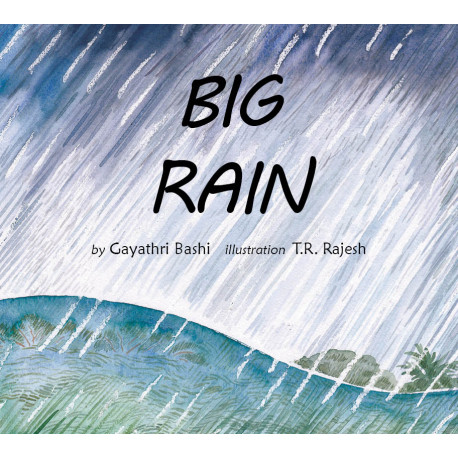 8 and above
The Little Rainmaker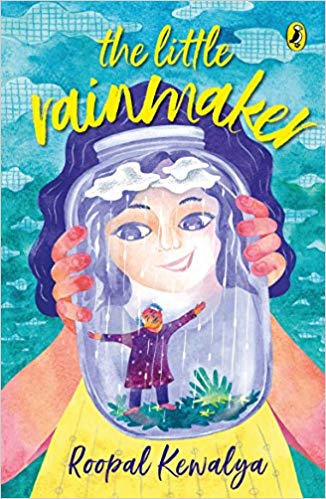 History Of The Rain
What Smart Moms Of Readers Do…
What's your book budget- for everyone in the family? Do you have a weekly or monthly allowance on how much you are willing to spend on books?
Not all have. And it's awesome if you have a limit too. It's just that make sure you encourage your kids to spend more on books and reading than on other stuff- simple.
And if you are looking to ways to save more while not cutting down on your reading time. Here is an awesome offer- only on Kidsstoppress!
Get 2 months' access to Kindle subscriptions FREE with the KSP Book Club subscription
We had sent you a mail earlier, along with your exclusive coupon code to avail 2 months; FREE access to Kindle Unlimited subscription. So go ahead and redeem it if you haven't already!
Word Of The Week
Acrimonious
Angry and bitter
Usage: The debate suddenly turned acrimonious and unpleasant and it had to be stopped.
Raising A Reader | Don't Just Tell Them, Show Them
Have you struggled to get your child to read? Are they tired of listening to your constant reminders? Do you feel like you're doing something wrong, but don't know what? Well, we've got just the tip for you.

Ever since I started picking up my child's books and started reading them out to/with her, I see her interest spike up! She understands it is now a daily ritual and not a chore or punishment. We choose books together. She selects her books sometimes and other times I choose for her. She takes another look at the ones I pick, and is happy to try something new. We need to introduce multilingual books and books with different genres too!

Read in a way in which we select a book determine the kind of relationship kids develop with reading. If you do it right you won't need to badger them to read every day, they'll read on their own.
We live the 21st century, we need our children to be more inclusive. We need to set rules but our relationship with our children will help them push towards the little humans we need them to be.

Listen to the entire podcast if you want in on how we did this to make our child a book lover. Here's your chance to push them towards mindfulness over screen time.
Share your feedback if you are liking our exclusive KSP Book Club newsletters. Tag us on @kidsstoppress, @janani2409 and #KSPBooKClub to tell us if you like the reccos we share every week. And if you have any special requests do drop me a mail at [email protected].