How do you raise a mini bookworm? Just get them to start reading– and start them early! Science often tells us why getting kids into the reading habit at a much earlier age has numerous benefits and helps open up a world of imagination and creativity in the little minds.
If you are a parent in Jaipur, the good news is that there is no dearth of options for your little bookworms in this city. We have compiled a list of the best bookstores in the city that you need to head to with your kids and add to their collections!

Crossword Bookstores Ltd

Image source:facebook.com/Crosswordbookstores/photos
It's a reader's paradise at any age. One can easily lose oneself in a good book here and spend hours of quality time. They have a little corner seating where you can review the books before you make the final purchase.
Website: Crossword Bookstores Ltd.
Address: K. K. Square, C 11, Prithvi Raj Marg, Panch Batti, C Scheme, Ashok Nagar, Jaipur, Rajasthan
Rajat Book Corner

Image source:facebook.com/rajatbookcorner/photos
At Rajat Book Corner, all reading enthusiasts can find an infinite collection of books to read from. From books on fiction, non-fiction, autobiographies etc their collections have something for everyone.
Website: Rajat Book Corner
Address: 8, Narayan Singh Road, Rambagh, Jaipur, Rajasthan
Universal Books

Image source:google.co.in
This is one of the oldest bookstores in Jaipur. This is the end destination for all book lovers as almost all genres on books are available around here. From the classics to the new age novels, you'll find literally everything on your wishlist.
Address: 47, Gulab Nivas, M I Road, Near Panch Batti, Jaipur
Shiv Book House

Image source:google.co.in
Shiv Book House in Chaura Rasta has a wide range of products and services to cater to the varied requirements of their customers. The staff at this establishment are courteous and prompt at providing any assistance.
Address: Shop 154, Chaura Rasta, Jaipur, Rajasthan
Krishna Publishing House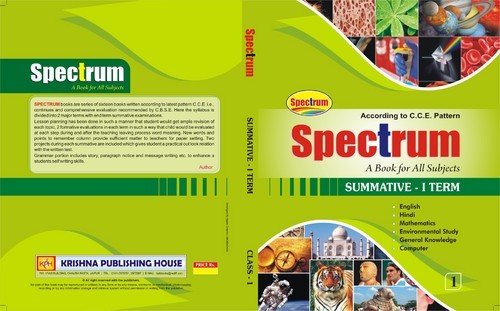 Image source:google.co.in
They have a wide assortment of children's educational books which designed as per the syllabi framed by the country's education board. They ensure that these books are user-friendly and interesting as per the age and IQ levels of children. They also have a range of children entertainment books, children educational books, stationery products, story books, activity books, fiction books, writing books, children motivational books, colouring books etc,
Address: Vyas Building, Choura Rasta, Jaipur, Rajasthan
Image source:google.co.in
Disclaimer: Names listed here are sourced from recommendations. please do your own research before you make your choice.