Storytelling is an art. Long gone are the days when listening to new stories only meant the parent reading it out to the kid or the child having to read it themselves, without any other interaction or fun involved. Today narrating a story to a child has evolved into an art- where the narrator transports the listener, your child, into the world of the story through articulate communication, props, the right modulation etc.
If you want to raise a mini storyteller, bookmark this list of the best storytelling classes in Noida, that help explore your child's creativity, and work magic on their communication skills. And don't forget to share it with a fellow parent.
Trip To Tales -Storytelling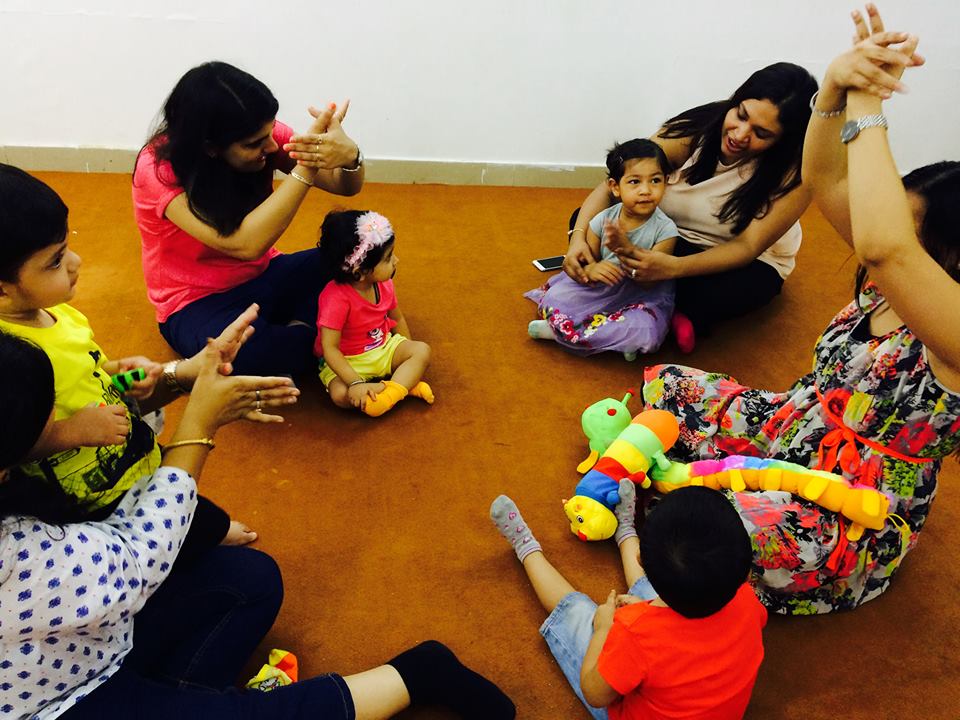 Image source:facebook.com/TriptoTales/photos/
Trip to tales conducts conceptual storytelling workshops for kids where they listen, share, visualize & create stories. They aim at helping the kids develop creative communication and listening skills and become more expressive.
Facebook: Trip to Tales: Storytelling & Hobby centre
Address: D77, Sector 26, Noida, Uttar Pradesh
Phone: 9871885013
Children's Theatre by Annu Mehta


Image source:facebook.com/ChildrensTheatreByAnnuMehta/photos
Children's Theatre by Annu Mehta is working toward the promotion of Theatre to help the Children develop life and learning skills. For various age group(2-5yr), (5-7yr), (7-13yr), different programmes have been designed to develop spontaneity, observation, alertness, attention, break inhibition, enhance creative thinking, eliminate stage fear and develop confidence.
Facebook: Children's Theatre by Annu Mehta
Address: A56/2, Lower Ground Floor, Sector 50, Noida, Uttar Pradesh
Phone: 9873607073
Prakriti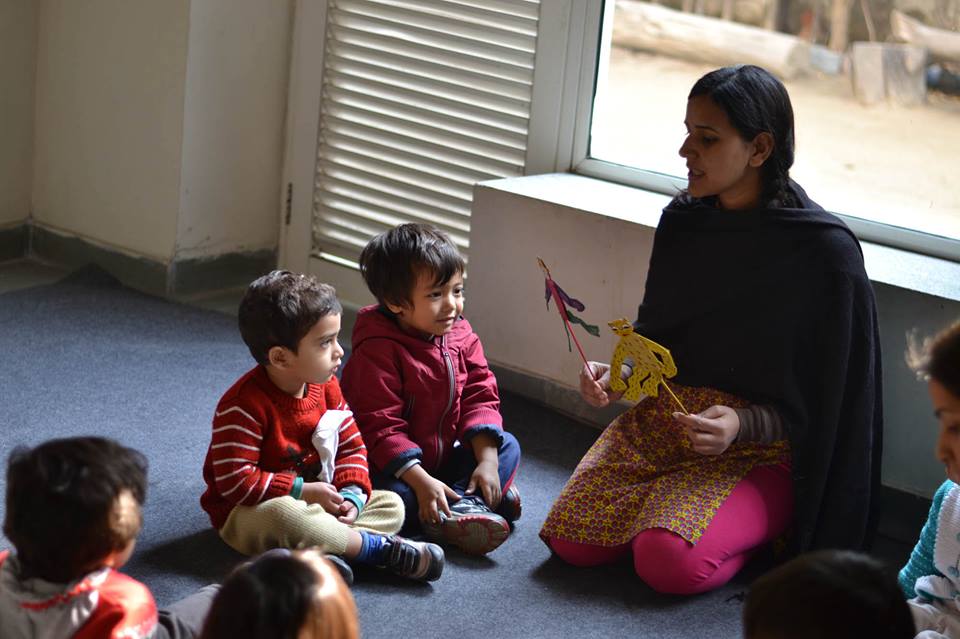 Image source:facebook.com/Prakriti30/photos
They have numerous people who work with children of different age groups to make stories come to life. If your child enjoys stories and storytelling, then definitely look them up.
Website: Prakriti
Address: F-72A, Sector 22, Noida
Phone: 8800990781 / 8800990782 / 01204237780
Kathashala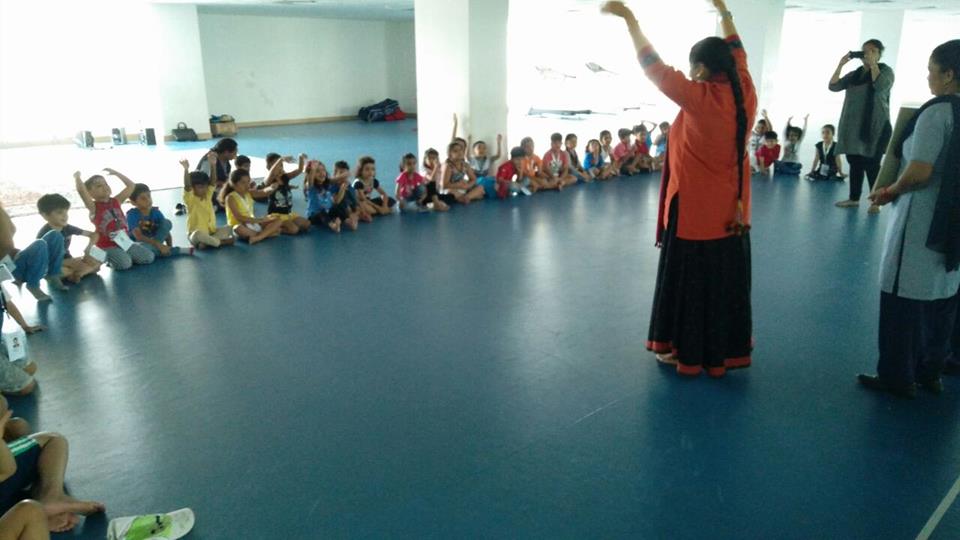 Image source:facebook.com/177991298904651/photos
At Kathashala, every Thursday, children gather to hear stories. It has interactive, fun-filled storytelling sessions for children in the age group of 3 to 12 years. Different performing art forms are used to narrate a story – reading to them, use of puppets, story sheets, masks, traditional toys or singing or enacting it out to them.
Facebook: Kathashala
Address: Sector 40 Noida
Phone: 9811112187
Story Ghar


Image source:facebook.com/StoryGhar/photos/
Story Ghar proposes learning through storytelling. They offer storytelling sessions, skill development workshops, festivals, teacher training programmes and corporate workshops.
Website: Story Ghar
Facebook: Story Ghar
Phone: 7838243022
The Story Monkey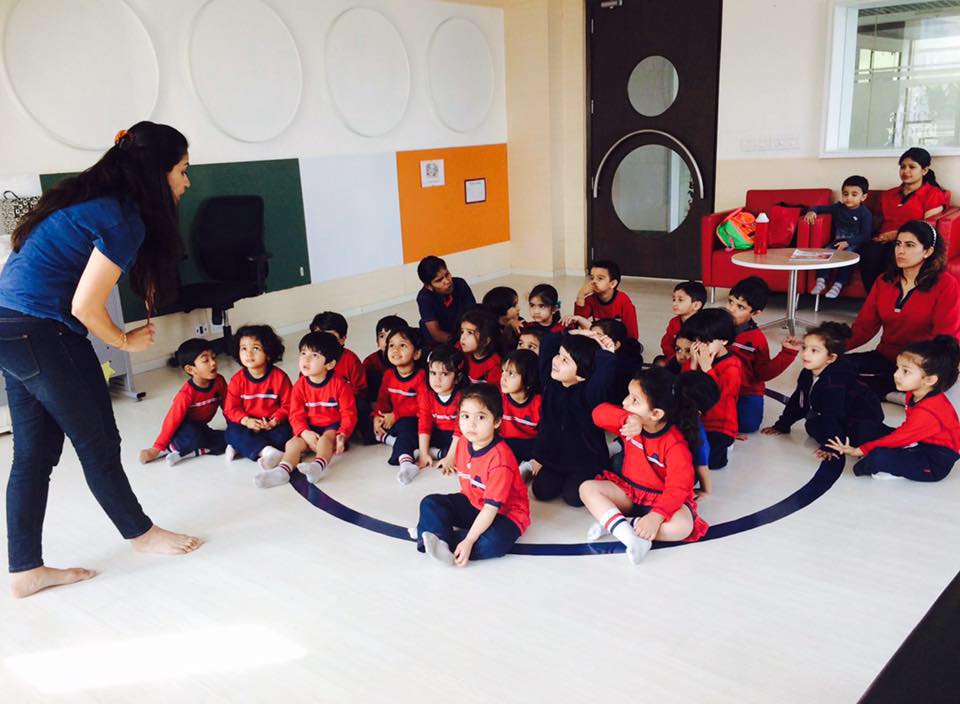 Image source:http://thestorymonkey.com/gallery/
The storytelling classes held at The Story Monkey are interactive and full of fun. Every storytelling class is a completely different experience.
Facebook: The Story Monkey
Address: B-113, Sector 40, Noida
Phone: 9899020020
Once Upon A Time

Image source: https://www.facebook.com/onceuponatimeactivitycenter/photos/
Storyteller Sonia Munjal's sessions are delightfully different and captivating. Her sessions are known for the elaborate craft, knowledge about the characters and lots of enactment. Sonia's tales use a lot of role-playing and the kids enjoy that thoroughly.
Address: E-86, Sector 39, Noida
Contact: 09873787993
Email: [email protected]
Facebook: Once Upon A Time
Your Story Bag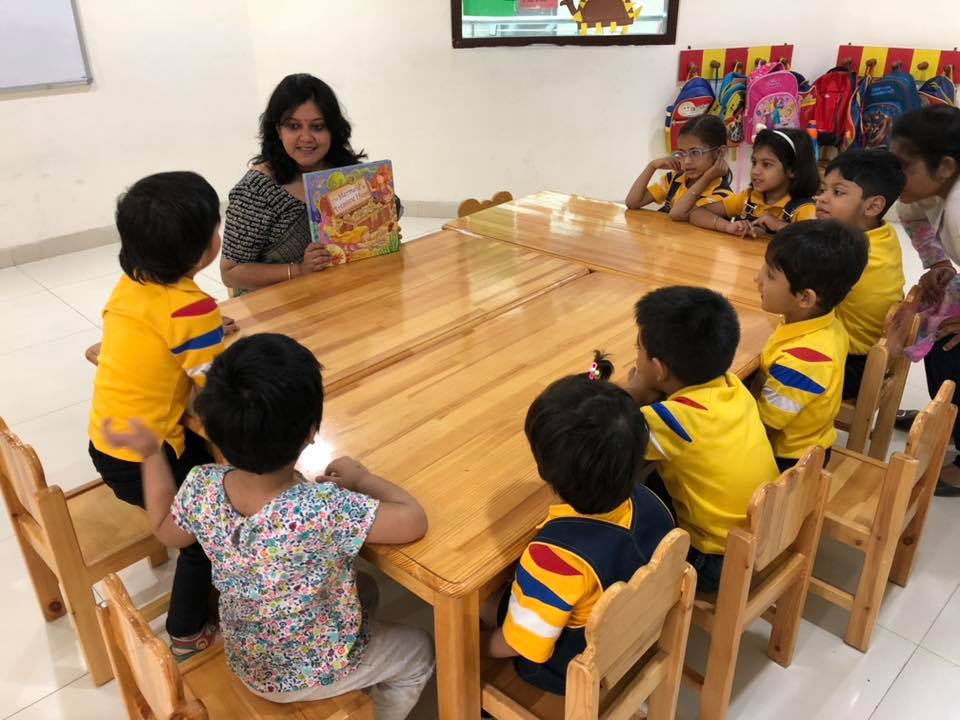 Image source: https://www.facebook.com/YourStoryBag/photos/
Your Story Bag is a Storytelling, Consulting & Training firm works with children, schools, parents & individuals. With hand-picked books and stories, interactive and dramatic storytelling Your Story Bag looks at building children's listening, comprehension and communication skills.
Address: Sector 52, Noida
Contact: 09810602108
Email: [email protected]
Website: Your Story Bag
Facebook: Your Story Bag
Image source:google.co.in
Disclaimer: Names listed here are sourced from recommendations. please do your own research before you make your choice.