Always fancied dressing up with your kids in similar outfits. You know me and mini-me? Now, here is how you can do it!
Bon Organik brings you a wide range of clothes with motifs that say 'like mom, like daughters',  'Big sis – Lil bro', on tee shirts which are too cute for words! Our favourite is of course the 'me and mini-me' tee!
Bon Organik is a brand that stands for innovation. "We specialize in creating matching outfits for mom and kids, dad and kids, the whole family, siblings." A special way to bond and show your love for your family is to wear similar clothing and Bon Organik has set out to do just that!
The current collection includes tees for the entire family and our favourite is the fuel tank, mom and son, mom and daughter, brother and sister, dad and daughter, and of course dad and the brat.
The tees are designed to please and the captions are quirky. We would love to see more offbeat one liners for babies and infants but we are sure there is a lot more in the pipeline from Bon Organik.
Our favourite Just like Dad piece:
This checkered shirt! Imagine how cute father and sons will look in matching checkered outfits! Team it with simple everyday blue jeans and you have a rockstar look!
Our favourite Just like Mom piece:
Isn't she just like you? The super cute and adorable me and mini me tee is something we can't get over!
Our Fave Sibling outfit:
Everybody with a brother/sister has definitely felt cooler than their sibling at some point or the other. Now they can say it with their outfit!
Our Favourite Family Piece:Â 
Taking a family picture? Why not do in similar outfits? Check out the little one not just fitting in to the family but owning her outfit!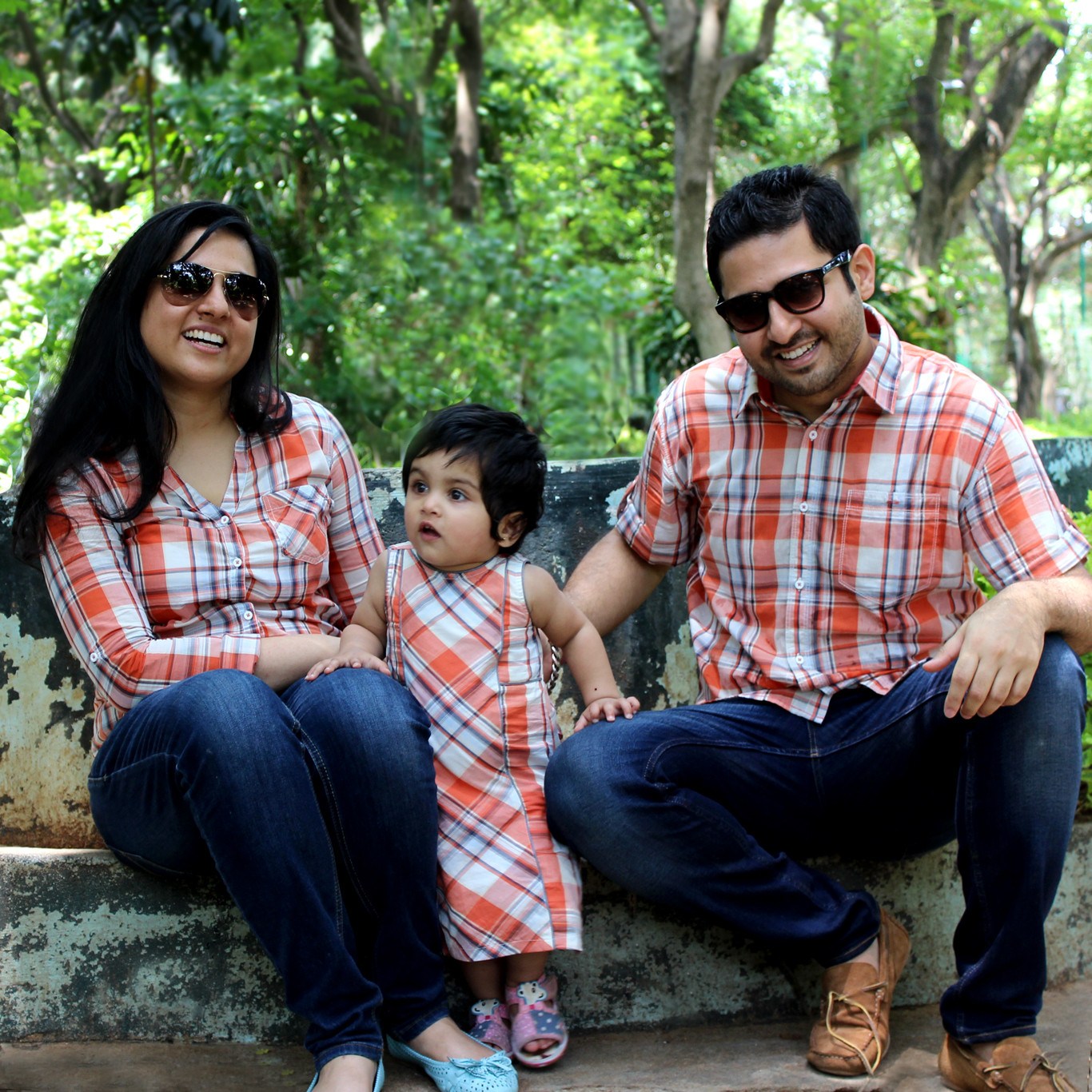 Age range:
Caters to kids from the age 0-14 years and moms and dads too!
Price range:
Extremely economical and affordably priced from Rs. 399 onwards.
Contact:
Website: Bon Organik
Facebook: Bon Organik
Don't forget to follow us on Facebook, Twitter & Instagram or subscribe to our YoutubeChannel for more information.