Even though children are small and seem uncomplicated, there's nothing small or simple about their accessories! Selecting products for your baby can be confusing, especially with all the new gadgets and features available. So how should one do it? If you ask us, always look for expert advice and recommendations!
On #FinditonKSP we share recommendations, reviews on products that are tried and tested by many parents across the globe. We simplify parenting, share lists for your newborn and try to answer all questions parents have!
Rabitat has always been a favourite amongst many mommies and now they have somehting new in store for us. Aren't you excited to know what?
What is Rabitat?
Rabitat is a brand which makes me want to have kids again, just so that I can use their beautiful products. From high-quality bedding products, which we all know are so hard to get our hands-on, to quirky designs on their feeding range, which our kids absolutely love. Rabitat does them all.
We at Kidsstoppress have reviewed their Squeezy Feeding Bottle, Insulated Jar and Insulated glasses. So far, parents are loving what Rabitat has to offer and now it's time to talk about the new launch.
The Stainless Steel Sipper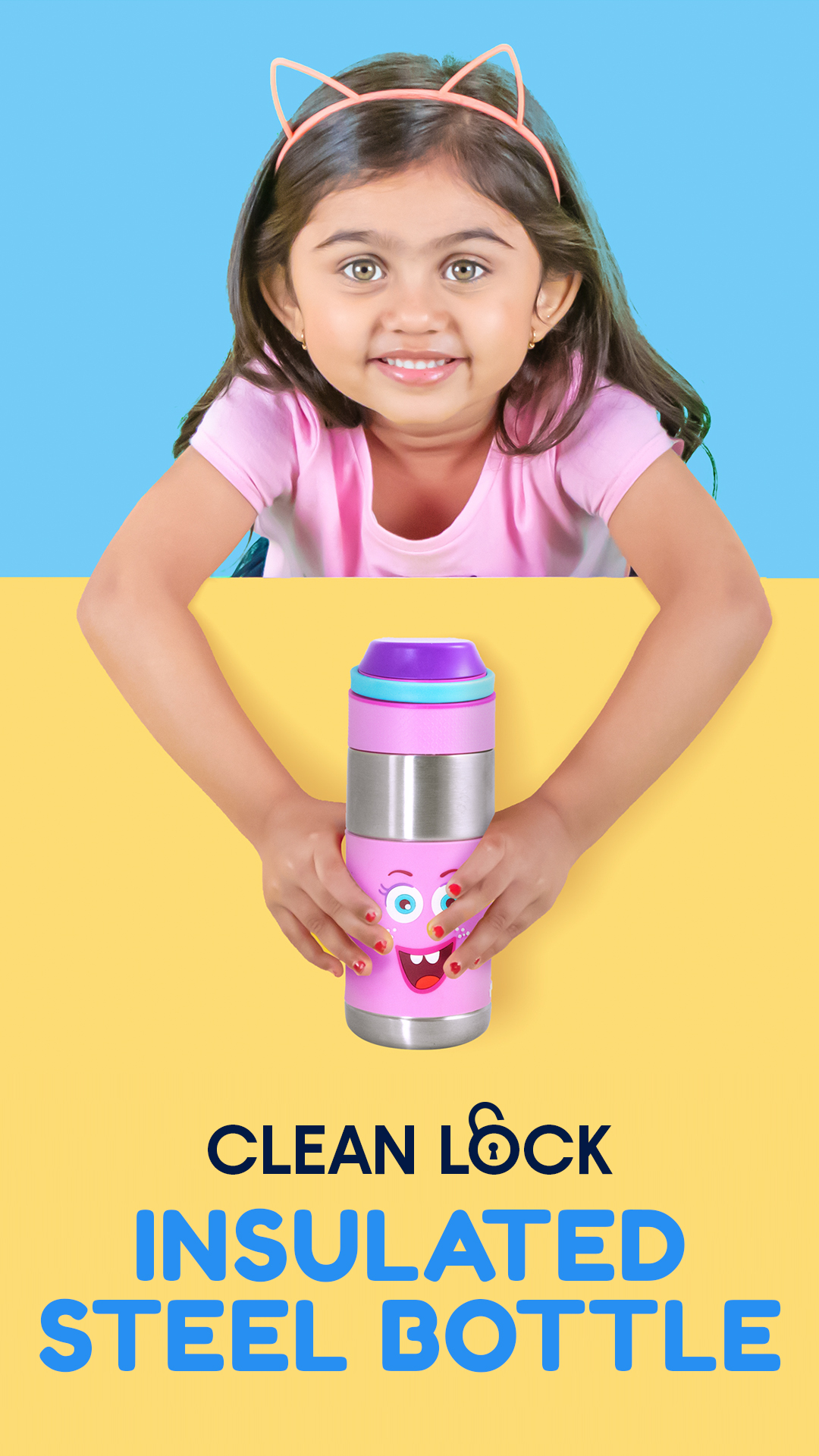 A triple insulated technology that keeps the liquid the way it is for 24 hours.

It is super easy to clean because the 3 piece apparatus can be dismantled and cleaned thoroughly. Isn't this a big relief, mommies? This allows us to clean the straw, lid and spout thoroughly.

It is engineered to keep hygiene a priority.

The pout is completely sealed from all the germs and dirt when not in use.

The lid is locked and secure with a flick of a button. The locking mechanism makes it leak – proof. We can say good-bye to the dreadful thought of a leaky bottle when we are out, mommies!

Moms – we know it is dreadful to have a leaky bottle. Guess what – the locking mechanism makes it leak-proof.

This has a soft silicone spout and cool 3D characters along with a carry along with the clip, making it portable. Wouldn't your children love that?

It is a high

quality and long-lasting bottle made with 18/8 steel.

This bottle is dishwasher and sterilizer safe
P.S – Don't worry parents! If you want to return the product, you can do it within 30 days. So, go ahead, check out this brand and you never you child may fall in love with this bottle!
How to order: Website
Website : Rabitat
Instagram: Rabitat
This post is written in association with Rabitat.