My neighbour has twin boys and she just found out that she's pregnant again. (Brave I say!) After two naughty little boys running amok in the house, she's dying to have a baby girl – her little Lakshmi. But obviously, she's not getting a peep out of the doctor even though she's been pestering him to tell her.
You may also like: Predict If You're Having A Boy Or A Girl With These Age-Old Beliefs
So she's now turned to us to figure ways to predict the sex of her unborn child. We all had some wacky ways of telling whether the baby would be a girl or a boy. I have to say we had loads of fun listening to each one's story about how they predicted whether they should shop for pink or blue.
These were some of the experiments people have done to predict their baby's gender. If you are all set to welcome a newborn in your family, you must try them too!
Baking Soda Test
Image source: https://www.leaf.tv
So what you need to do is – take baking soda in a cup and a few drops of urine on it. If the soda fizzes that means it's a boy. If nothing happens that means it's going to be a girl.
Garlic Test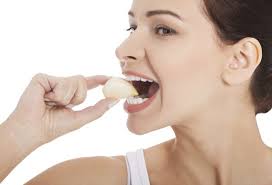 Image Source: https://www.livestrong.com
If you eat a clove of garlic raw and you can smell it for days after that and feel like it's seeped into your pores, then that's a sign that you're pregnant with a boy! Pretty crazy and gross I have to say. If you don't get enveloped in garlic that means you're having a girl I guess.
The Ring Test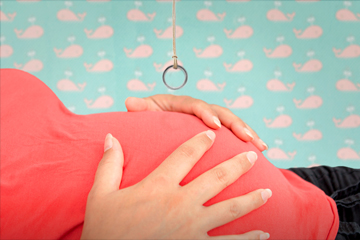 Image Source: https://people.howstuffworks.com
This is a fun one to try. Hang a ring from a string over your belly. If the ring swings back and forth, it's a girl. If it swings in a circle, you are carrying a boy.
Cabbage Test
For this test, boil some red cabbage. Reserve the water and mix it with a little bit of your urine (I know, sounds gross!) If the water turns pink, you are having a girl. If the water is purple, it's a boy.
Key Test
Image Source:https://www.dreamstime.com
This one is kind of odd, but then people do odd things all the time. Lay out keys in front of the pregnant woman. Get her to pick up a key. The prediction depends upon the end she picks up. If she picks the key up by the narrow end, it's a girl. If she picks up the key by the rounded top, it's a boy.
So now tell us how many of these crazy prediction tests have you tried out? If you haven't tried them yet – then give them a shot and let us know which one actually works.
You may also like: 13 Creative And Super Adorable Ways To Announce You Are Pregnant!
Image Source: http://www.thehealthsite.com
Don't forget to follow us on Facebook, Twitter, Pinterest, Soundcloud & Instagram or subscribe to our YoutubeChannel for more information.