With the festive season round the corner, the preparations and arrangements keep us busy the whole day and my little girl wonders why we do all these? Why do we light this lamp, why do we offer these laddoos, why do we decorate this idol- her questions are endless.
You may also like: Curated List Of Books Your Child Should Read This Summer
And that's when it struck me, we could give the Cindrellas and Three Little Pigs some rest this season, and give our children a chance to know more about the Indian festivals through books- a language she loves! Kidsstoppress gives you a curated list of the best books that describe Indian festivals to children. Go ahead, add them to your child's bookshelves, today!
You may also like: Indian Author books for kids
1.The Little Book and The Big Poster Book of Hindu Deities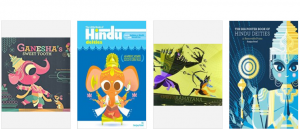 This series of book on Indian deities and festivals by Sanjay Patel, is ideal for little children who enjoy colourful pics more. The graphic-style illustrations and the simple narrative makes them an instant hit with the kids. Other titles by the same author include Ganesha's Sweet Tooth and Ramayana- Divine Loophole. Buy here.
This series of books written by Bhakti Mathur, explains to kids in a fun and interesting narrative style (with great illustrations) about Ganesha, Krishna, Ramayana, Holi, Diwali, Hanuman, etc. Ideal for kids 3.5 and above. Buy here.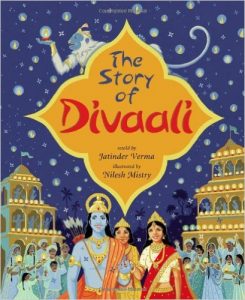 India's oldest mythology is explained in the simplest of terms with amazing illustrations for children's understanding. You will find your kids interested to know all about Lord Rama and why we celebrate the festival of lights with great pomp and splendour. Buy here.
You may also like: Stories of Krishna that you must tell your little ones
4. Tell Me About Festivals of India
Anurag Mehta has churned out several books for little children to help them understand Indian mythology and festivals better. This book- Tell Me About Festivals of India, explains everything from lighting diyas for diwali, to fir trees for Christmas. Check out his other books, such as 101 Tales from Indian Mythology and Tell Me About Krishna Buy here.
5. Festivals of India (English & Hindi)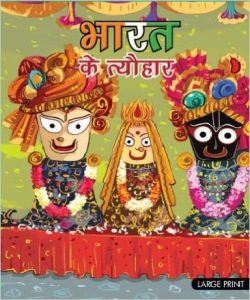 Published by Om Books International, this book comes in English and Hindi, in a large print for children, explaining to them why we celebrate festivals in India and the significance of each one of them. Suitable for 7 years and above. Buy here.
6. Lighting A Lamp- A Diwali Story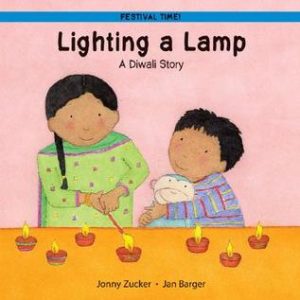 A part of the Festival Time series, this book by Jonny Zucker and Jan Barger Cohen explains how families celebrate each of the festivals and it also includes suggestions to parents on how to communicate to kids about festivals and celebrations. Ideal of 3 years and above. Buy here.
7. Amar Chitra Katha Series On Mythology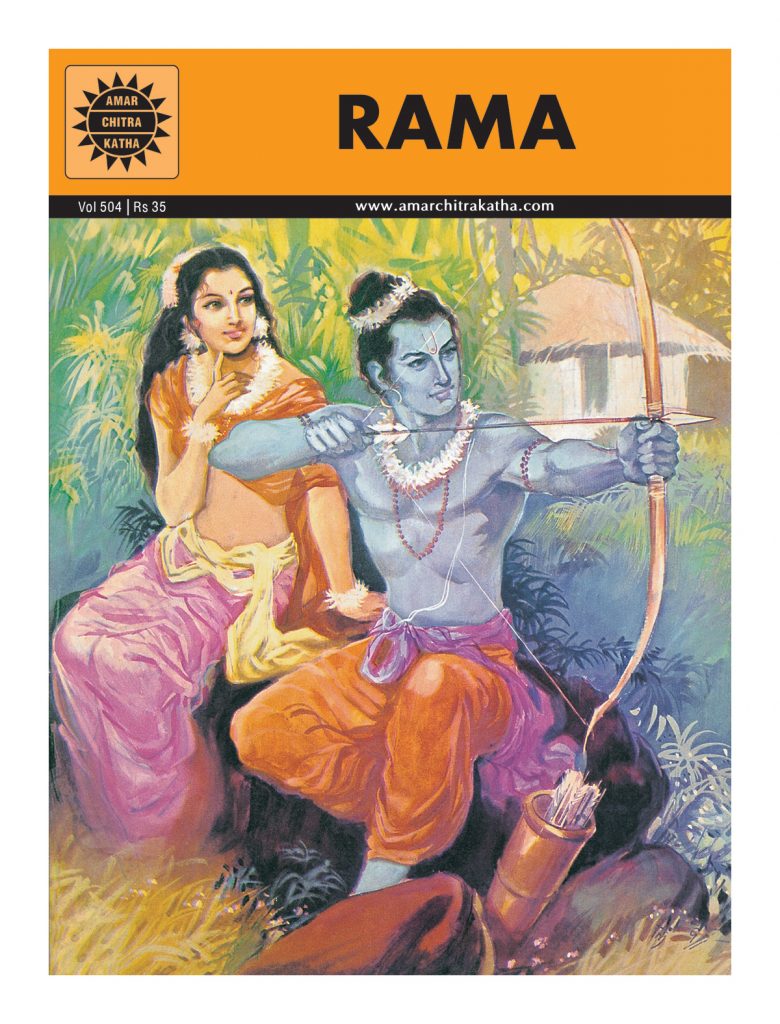 Who doesn't love Amar Chitra Katha? Most of us parents have grown up on a staple diet of these books. Pick the books that talk about gods, goddesses and stories from mythology and read them to your children and turn them into huge fans too! Buy here
Don't forget to follow us on Facebook, Twitter, Pinterest, Soundcloud & Instagram or subscribe to our YoutubeChannel for more information.