Expectant moms love the extra care and pampering by their friends & family while they go through the pregnancy journey. Traditionally in India, we have a custom of Godh Bharai where all the loved ones bless the mom-to -be with love and gifts.Thanks to the Western influence, the traditional Indian Godh Bharai has been widely supplemented, if not replaced by modern baby showers with themed parties, decors and games.
You may also like: 10 Things Your Annoying Aunt Will Definitely Say At Your Baby Shower!
A baby shower party requires a lot of planning with all minute details in place so that you can sit back and get pampered on the day of the party. We know how much you would love to know the sex of your baby before he/she is born, but since it is not legal in India, we have come up with a list of our favourite unisex baby shower themes that will make your party a super hit!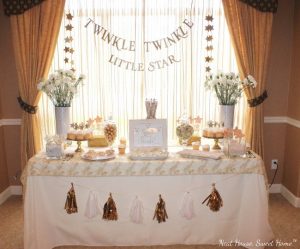 Image Source: www.neathousesweethome.com
The mum-to-be will have a great time at this star themed baby shower which is a perfect way to welcome your tiny little star on its way. It's a stunning gender neutral baby shower theme with silver, gold and white colours giving a stylish and chic look to the party. Read more here.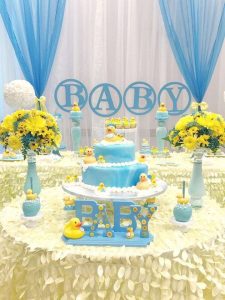 Image Source: www.catchmyparty.com
A quack, quack here and a quack, quack there! Top the cuteness quotient in your baby shower party, by going in for the rubber duckie theme. With the cute little ducklings floating around in the bath tubs and added as a topper on cupcakes you will have the most adorable baby shower party. Read more here.
Image Source: www.partycity.com
This adorable jungle theme goes beyond the traditional pink or blue and works perfectly well for a unisex baby shower party. Your guests will go wild with this adorable theme! Read more here.
You may also like: 16 Gifts Indian Moms-To-Be Want For Their Baby Shower But Aren't Telling You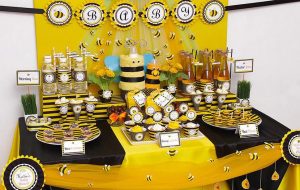 Image Source: www.tabledecoratingideas.com
A bee themed baby shower is a lovely theme to throw a gender neutral baby shower. The bright yellow, black and white colours make the room look vibrant and eye-catching. Keeping the baby shower decorations simple and elegant will always work in your favour. Go ahead and spruce up the table setting with a little detailing like jars of honey with a honeycomb, fresh flowers, balloons, etc. Read more here.
You may also like: The Conscious Collective Wants To Fill Your Baby Journey With Made In India And Organic Products!
Image Source: blog.hwtm.com
Children's books will soon occupy more space than you would think in your homes. Reading every night to your child has been recommended by most experts. Classic books like The Hungry Caterpillar and The Velveteen Rabbit make a great theme for a baby shower. Read more here.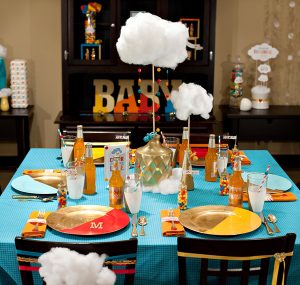 Image Source:www.blog.hwtm.com
A rainbow is vibrant, full of colours symbolising happiness and joy. A rainbow party is an ideal gender-neutral theme as you are not stuck to any particular colour. Set the stage for your rainbow shower by bringing out swirls of a rainbow through invitations, food and decor. Read more here.
You may also like: This Gift Registry Will Change The Way You Plan Your Next Gift
Image source: www.karaspartyideas.comup.html
A carnival theme is a perfect way to celebrate this special day when you want to go all grand with the celebrations. It's a lively and an entertaining way to capture your guests' attention with talented ballerinas and circus performers to make the special occasion merrier. Read more here.
You may also like: Moms List The Things New Moms Should Buy For Themselves (Baby Stuff Not Included!)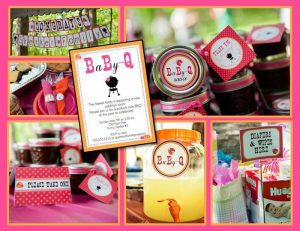 Image Source: www.karaspartyideas.com
A BBQ baby shower is a perfect theme if you are looking for some outdoor fun with family and friends on your special day. Winter is a perfect season to treat your guest with some barbeque delicacies. It's the most budget friendly way to throw a gender neutral baby shower party. Read more here.
You may also like: 5 Reasons Why Every New Mom In Mumbai Needs To Get The KSP CODE Card
Image Source: www.babyshowerideas4u.com
Don't forget to follow us on Facebook, Twitter, Pinterest, Soundcloud & Instagram or subscribe to our YoutubeChannel for more information.