Today was tough. Shuttling between work, my daughter and home errands, it was tough to snatch a few minutes to watch the last moments of Tamilnadu's favourite political icon- J Jayalalithaa, but I persevered and I watched. As someone hailing from the same state, J Jayalalithaa, to me, has always remained an enigma. She was this towering leader, the most powerful 'amma' of the masses. There was always an inexplicable calm and poise about her. How good her governance was, how clean as a leader she was, are questions that are definitely important, but for right now we won't speak ill of the dead. When she became the Chief Minister for the first time, I was a child in diapers! I am not here to dissect her political career, but one look at the sheer warmth and love of the people of an entire nation for her, leaves me dazzled.
As the events of the day unfolded, various thoughts crossed my mind- as a mother- to a 4-year-old girl. As I sit beside explaining to her about why millions are thronging to pay their respects to this leader who passed away, these are the lessons I want my daughter to learn from J Jayalalitha.
1. Be proud to be a woman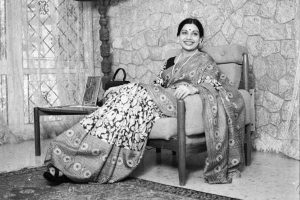 Image source: bollywodlife.com
Dear daughter, did someone tell you that women are not suitable for some professions? Take a deep breath and just smile. In a male-dominant political scenario, Jayalalithaa showed what it means to be a woman. Showing extreme command and confidence over her party workers and her government, she stormed her way to becoming the Chief Minister of Tamilnadu, 4 times! She often said in interviews about how she had to appear extra tough on the outside, just because she was a 'woman' and how people tend to judge her based on that pretext alone.
2. Have courage as your middle name
Image source: bbc.com
For someone who entered the tinsel town at a very young age, (Reports suggest how she wasn't allowed to watch her first movie on screen as she was underage for an 'A' movie!), her rise to stardom was quick and awe-inspiring. She became a force to reckon with and just when people didn't expect it, she embarked on another high-profile career in politics, a move orchestrated by former Chief Minister, MG Ramachandran. In spite of numerous failures, embarrassments and lows in the political career, not once did she give up. She gathered and united the broken fragments of her party once her mentor passed away and has held the reins ever since.
3. Never let failure drag you down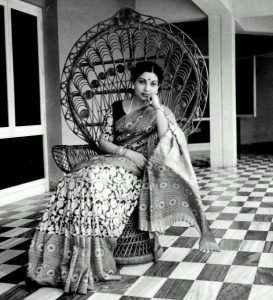 Image source: pinterest.com
When Jayalalithaa's political career as next in line to MGR, suffered a sudden jolt when she was sidelined, mocked and ostracised by some party members, after his death, she didn't give up. Even after a humiliating incident in full public view in the Constituent Assembly, she vowed a comeback and did not quit. That, my daughter, is a lesson you must learn. Failure is indeed the stepping stone to success.
4. Have control over your emotions
Image source: indianexpress.com
A lot has been said and discussed on how dictatorial her governance was and how she would call a spade a spade. But one thing, political analysts have concurred by observing her over the years, is that she has never lost her temper in public. That is one trait, you see in your favourite cricketer, Dhoni too, my girl. Whatever be the situation and its outcome, remember to maintain your calm and not show your emotions in public. This is difficult for you as a child now, but tomorrow when you will grow up and set high standards for yourself, you will realise that this is a valuable asset.
Image source: dbsjeyaraj.com