We all grew up listening to stories narrated by our grandparents, parents and other family members? Introducing books to my kids was something very important to me because storytelling was a vital part when I was growing up. For me, my childhood was filled with the wits of Birbal, the righteousness of the Pandavas, the stories of Vikram and Betaal et al. Have you introduced your children to these characters?
Kidsstoppress is an online parenting partner at Mumbai's coolest Storytelling Festival with International storytellers reciting Mythology. Scroll down to get more details so that you don't miss out on one of the most interesting storytelling festivals happening n Mumbai.
(If you want to include such books to your li'l one's library, sign up for #KSPBookClub and download the KSP App and never miss a notification from us!)
What Is The Mumbai International Storytelling Festival?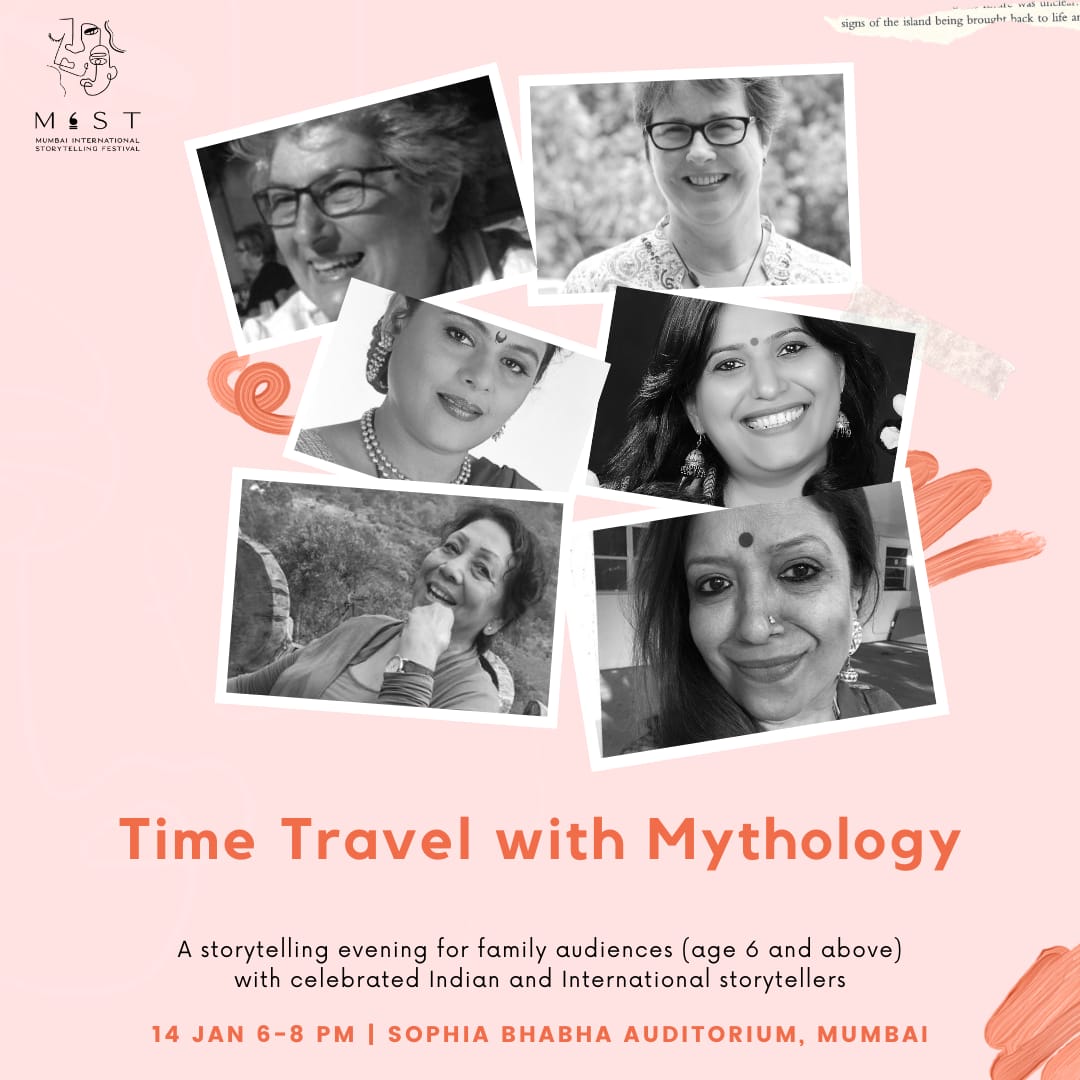 The Mumbai International Storytelling Festival is time travel with Mythology. It is an evening for family audiences with celebrated Indian and International storytellers. Mumbai Storytellers Society, a registered society founded by Ms Usha Venkatraman along with six like-minded storytellers, aims to revive and nurture this ancient art form in the local community of Mumbai through this event.
What Your Kids Can Look Forward To @ the Mumbai International Storytelling Festival
Storytelling showcase at Sophia college – time travel mythology with Indian and International storytellers.

Enjoy an evening of performance storytelling with myths from all over the world!

A panel discussion on myths of the world that will make your children very curious.

Further events in Panchgani like discussions on how to communicate a story and how it impacts our children's mind and open mike session on world myths.

Kavad is a three-dimensional form of traditional Indian storytelling, originating from Rajasthan. A box unfolds to reveal pictures of episodes in a particular story, or more frequently in a series of stories about a particular character. Traditional Indian Kavads tell stories of the Gods. Don't miss this beautiful storytelling form.

Try and catch storytellers like Stella Kassimatti, Sheila Wee, Arshia Sattar, Usha Venkatraman and many more eminent storytellers as they weave their magic.

Enjoy the story trail at Devrai Art Village.
So what are you waiting for? Book your tickets NOW!
How to book: Mumbai International Storytelling Festival