Pregnancy is a journey, we all agree, that moms need to tread with proper guidance and care. The rural sector in countries like India, unfortunately, do not have the best of the access to maternity care or general awareness on the dos and don'ts like the urban population. A WHO report tells us how globally, approximately 830 women die from preventable causes related to pregnancy and childbirth. 
You may also like: Pregnancy Apps For The Expecting Moms
The report also tells us how the disparity in the socio-economic levels in the society has a telling on these maternal mortality rates. "More than half of these deaths occur in sub-Saharan Africa and almost one third occur in South Asia. More than half of maternal deaths occur in fragile and humanitarian settings", says the findings.
So the need to empower the women in the rural countries and ensure they have a safe and sound pregnancy is a top concern for every government. And this one invention by Grameen Intel– will hopefully make inroads into that. Say hello to Coel by Grameen Intel.
You may also like: Â Pregnancy Books Every Mom Should Read
What is Coel?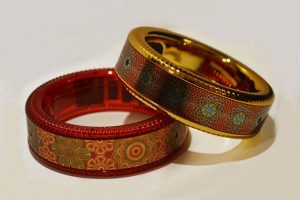 Image source: grameenintel
Coel is a water-resistant smart bangle, that provides pre-recorded messages to pregnant women on maternal health and safety and also alerts women when they are in a close proximity to toxic fumes.
Features: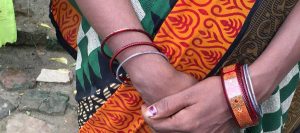 The smart bangle is made of water-resistant plastic and engraved with designs, that makes it look like a piece of jewellery women would want to own.
The device is built to last 10 months, i.e. the entire pregnancy duration without the need to charge.
It is programmed to speak in 80 different languages. The messages have been developed by the Mobile Alliance for Maternal Action (MAMA) in partnership with USAID, Johnson & Johnson, UN Foundation, the mHealth Alliance, and BabyCenter.
It is a smart bangle with a difference- doesn't need a Wi-Fi or internet connectivity to function- making it stand out in rural parts of the country.
COEL is short for Carbon Monoxide Exposure Limiter and can notify the women when they are exposed to the toxic fumes of carbon monoxide. When the level exceeds the accepted norms, a red LED flashes bright and a voice message in the customised language tells the person to step outside to a place with fresh air or open the doors and windows.
COEL is designed to deliver two wellness messages a week in the local language, including what to eat and when to see the doctor.
The bangle is in the final phase of research and development and will be introduced first in Indian and Bangladesh, priced at $12-$15 by the end of the year. Watch this video to know how COEL will make the lives of expectant women better in rural parts of India.
You may also like: KSPÂ Guides- From First Trimester To Delivery Day
.
Don't forget to follow us on Facebook, Twitter, Pinterest, Soundcloud & Instagram or subscribe to our YoutubeChannel for more information.