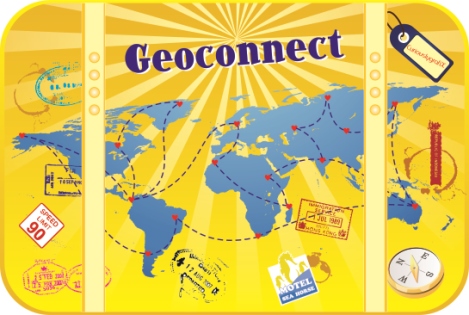 Learning and teaching geography can be such a pain! Especially memorising the innumerable countries and their capitals. That's why Curiously Grafix (Read about their other games like Menumaster and Phonicable too!) has come up once again with a cool and innovative way to make geography a whole lot fun!
Geoconnect is a fun Geography game where each player has to make a minimum set of 2connected cards relating to a country. Each set will contain 4 cards i.e. The name of the Country, its Capital, Currency and Official Language.
How To Play:
Shuffle and distribute 9 cards clockwise to each player who arranges these cards according to each country set. The rest of the cards are kept in the middle facing down. Each player has to pick up one card from the middle deck and discard the card that is not required. The game goes on till one player has made both the sets and showed it to the other players.
Note: All players will have 9 cards in hand at all times
Tip: Each country card is linked with its components through the country flag.
Skills:
Helps to identify multiple countries and its important features
Sequential Memory
Visual Memory of the country and its vitals
Increases Processing Speed
Contents:
96 cards corresponding to 24 countries
One glossary sheet with the list of the 24 countries and their corresponding capitals, currencies and languages
Age 8+
Contact-
Website:Â www.curiouslygrafix.com
Call:Â +91 9820292076
Email:Â curiouslygrafix@gmail.com