If you are a parent concerned about your child's addiction to the various gadgets, here is an ideal option that will cut down their screen time as well as keep them entertained and engaged. Subscription boxes that are available on the market today are not just entertaining and fun but educational as well. They broaden the child's minds and feed their curiosity. From theme-based activity kits to STEM-based ones that match their curriculum, there are many good names in the market you need to consider.
Here is a curated list of the best subscription boxes that will engage your kids in the comfort of your home. Read on and take your pick!
1. Xplora Box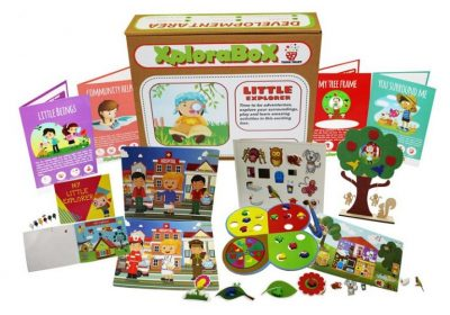 Xplora Box is a subscription box which consists of a wide range of theme-based activities, which promise to keep your child engaged for hours together. The themes and activities vary with age. The activities in the box aim at developing the kid's creative and analytical skills, in addition to cognitive and motor skills.
Age: 2-12 years
How To Order: Xplora Box
2. Magic Crate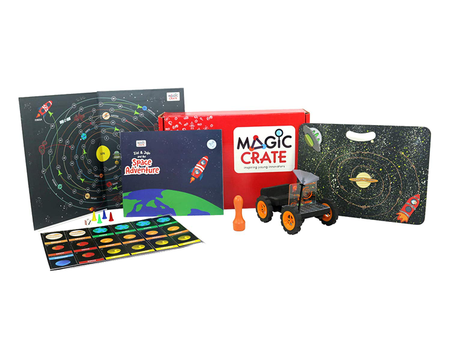 Magic Crate is a theme based subscription box which lets your kid learn new concepts every month in a fun way. The crate comes with four interesting activities, based on science, arts, role-play, and games. They have a junior box for 3 – 5-year-olds, and a senior box for 6 – 8-year-olds; the boxes come in individual, quarterly, half-yearly and annual subscriptions.
Age: 3-8 years
How To Order: Magic Crate
3. Flintobox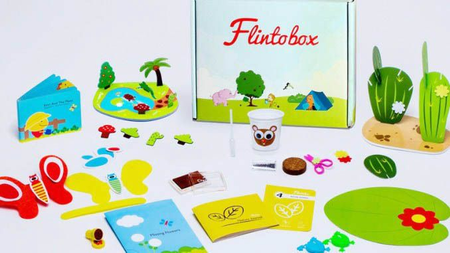 Image source: thealternative.in
Flintobox is loaded with play-based activities for kids that promote early child development in a fun and explorative way. With a new theme every month, this research-based box is crafted by Montessori experts and child psychologists and caters to the 12 developmental areas of a child. Themes include Amazing Animals, Colour Carnival, and Little Transporter, while the activities vary from finger-painting to puzzles and other games and tricks to keep your child motivated and enthused.
Age: 2-12 years
How To Order: Flinto Box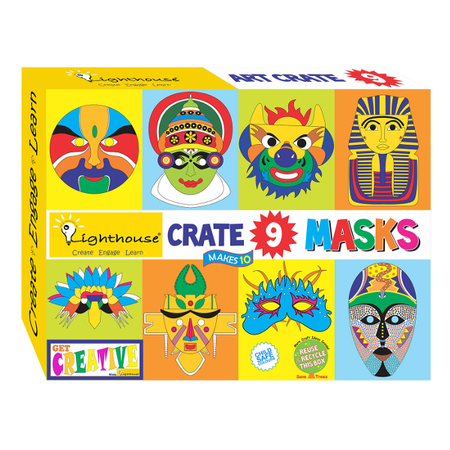 Art Crate focuses on art and craft-based activity kits for children. The subscription plans are exclusive activity boxes and they are delivered to your doorstep every month. They help explore your child's creativity and confidence and these art-based activities and the best part is that they use child-safe colours.
Age: 6 years and above
How To Order: Light House – Art Carte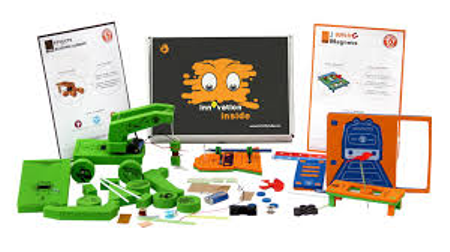 Butterfly Kids is for kids that have a flair for science and STEM-based knowledge. The Explorer kit caters to kids aged 8-10 years old and the Makers kit caters to 11-13 years old. The Explorer kit focuses on three key science concepts- light, how stuff works and the solar system.
Age: 8 and above
How To Order: Butterfly Edufields
6. OKZYmoron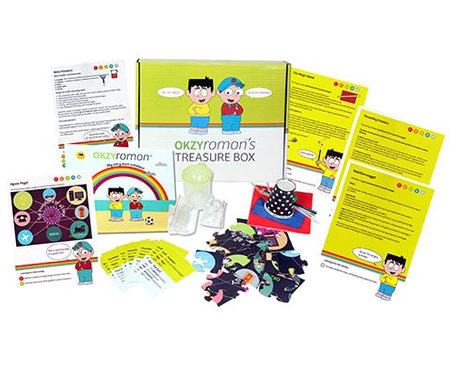 OKZYmoron uses eco-friendly materials for kids to play with all day long long. Also, if you are not sure about going ahead with a 3-month or 6-month subscription plan, this brand allows you to try out their 1-month or 1-time box that will tell you exactly the kind of fun your kids will have with the activities!
Age: 3-7 years
How To Order: OXZYmoron
Friendly Toyz is a subscription service that adds new toys and books to your child's collection. They also have a great option to use toys on rent- so that you don't have to worry about storing the big, bulky ones in your home even after your child no longer plays with them.
Age: 2-12 years
How To Order: Friendly Toyz
8. Fububox
Fububox nourishes your curious young minds with a mix of books from across the globe. Fububox is a subscription model that curates the most ideal books suited for your kid. It focuses on early brain development, stimulating their thinking with every book carefully picked.
Age Group: 0 – 6 years
How to order: Fububox
9. The Baby Lit Project
The Baby Lit Project is a subscription service by the Mommy Magic Box. Aimed at the little book lovers in your homes, this one is a popular choice among book-loving parents and kids.
Age Group: 0- 13 years
How to order: The Baby Lit Project
Scotty's Wanderquest is a quarterly subscription for kids aged from 7-11 years. Kids can learn about a new country each month with fun facts, activities, puzzles and treasure hunts.
Age: 7-11 years
How To Order: Scotty's Wanderquest
11. YOHOBOX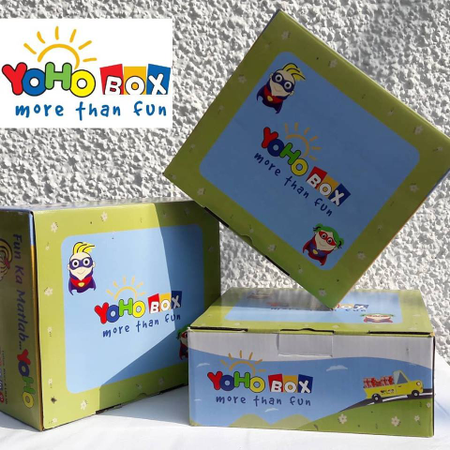 YOHOBOX is the best new friend that kids have been waiting for! Subscribe to the award-winning Fun Learning Activity Box and give your kids each month an exciting box full of 7 Engaging fun activities and products
Age: 4 years & above
How To Order: YOHOBOX
12. BrainGym
BrainGym's monthly subscription boxes are created to inspire your child to learn through creative activities and challenging worksheets. Each month, your child will receive a new themed box with a 60 worksheet pack and 3 activities full of crafts, games, learning and more!
Age: 2-5 years
How To Order: BrainGym
13. Einstein Box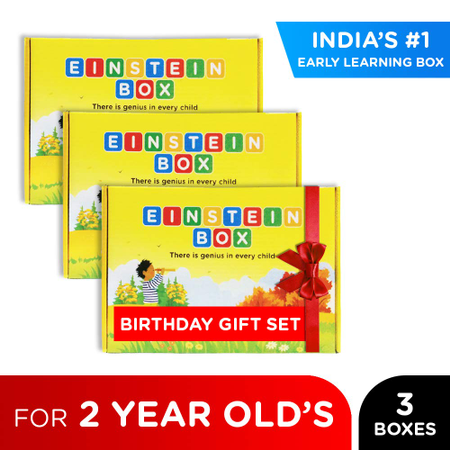 Every month, Einstein Box delivers a box full of delightful books and learning activities to help your child's mind grow and develop. With simple games and easy to follow instructions, this one is a popular choice.
Age: 4-6 years
How To Order: Einstein Box
14. Intellikit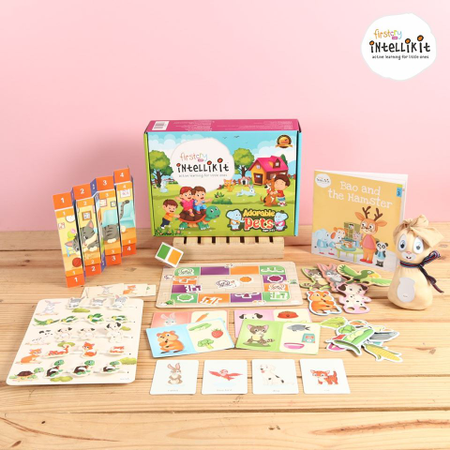 FirstCry Intellikit is an activity-based learning program devised for the holistic development of toddlers, pre-schoolers & kids. Each Intellikit is packed with learning, so you can focus on just having fun with your child.
Age: 2-6 years
How To Order: Intellikit
15. Grassland Adventurer's Kit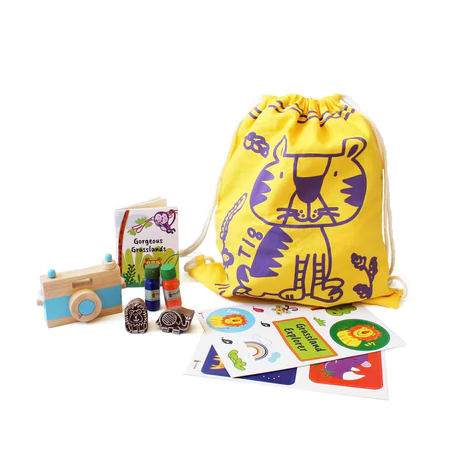 With Shumee's Grassland Adventure kit, introduce your young explorer to nature in the city! This kit is a perfect mix of pretend play and learning activities that will keep your child happily engaged for hours.
Age: 3-6 years
How To Order: Grassland Adventure's kit
16. CocoMoco Kids World Box
With this box, your child boosts general knowledge and creativity – improves visual-spatial coordination – cultivates interpersonal skills through social play – enhances critical thinking – rewards and motivates to boost curiosity – refines gross-motor skills. What else do you need?
Age: 5+ years
How To Order: CocoMoco Kids World Box
17. PodSquad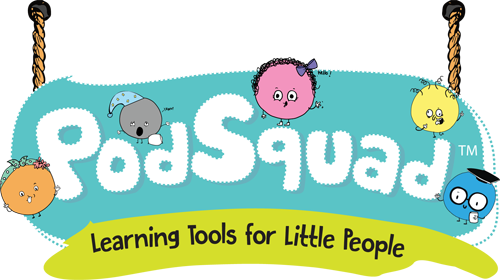 PodSquad is a series of learning tools for children ages 1 to 10 years old, created to help today's children get a headstart with early learning concepts and skills through fun activities. The children's activity boxes have been curated by experts, approved by teachers and tested by kids so that your child gets the maximum benefit from our learning programme.
Age: 1-10 years
How To Order: PodSquad