What's so hard about coming up with gift ideas, right? But as simple of a task, as it seems, it's not it at all! To find the best products for your child, to come up with gift ideas for your loved ones, from the smallest to the eldest- it's a task. And the fact that there are the same old things everywhere, gets even more confusing!
Are you bored of the run-of-the-mill stuff you see everywhere online? Looking for fresh and new brands that make products or services that you actually want? Say hello to KSP Editor's Bazaar– our newest launch right in time for your gifting desires!
Access brands that you've never discovered before- from clothing to games to anything interesting that helps a busy mom in #SimplifyingParenting! And if you are a brand owner and would like to use this platform to showcase your brand's designs and products- you can't find a better place to kickstart your journey from!
What Is The KSP Editor's Bazaar?
Do you feel like there are so many small brands that never make it to your shopping list and you only see the same thing everywhere you go? Now we have KSP's Editor's Bazaar! We introduce you to 5 new brands every fortnight.
Get access to:
Handpicked small businesses.
Brands you love discovering more about.
Brands you were looking for but didn't know where to find.
Here Are Some Awesome Brands That We Have Onboard:
Benditaa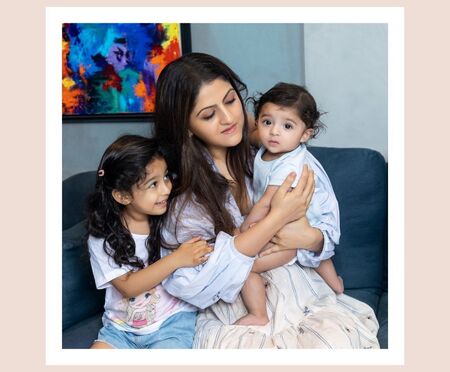 Benditaa is a homegrown Indian clothing brand with meaningful clothing for kids. Benditaa believes that our children need to see, hear & wear better messages to be better humans for a kinder tomorrow. Therefore, they inscribe inspirational and motivational messages on their apparel to help children develop positive thoughts every time they wear a Benditaa outfit.
Astrophilia Education
Watch your young scientists, astronauts and engineers take their first steps into space with the fun buildable toys made by Astrophilia Education!
Les Petits
Les Petits, (Est. 2011) is a frontrunner and trendsetter for luxury fashion for kids, partnering with iconic international fashion houses like Fendi, Dolce&Gabana, Versace, etc. They also have their own brands such as Janod, NUNA, Charm It, Kids Made Modern & Bloom.
Cord Of Love
Twinning is the style that this label portrays through its coordinated clothing for Moms and Kids. Handcrafted in the softest fabrics that are easy on the skin, the brand has kept comfort with minimalism on top!
With these unique brands, gift your loved ones something different and wonderful!
Do you own a brand and are ready to showcase it to a larger audience? KSP Editor's Bazaar will be waiting for you!