Christmas is around the corner and even though celebrations won't be as grand as every year, the traditions and fun attached to the festival shouldn't be lost. If you are looking for awesome gift ideas for your child we have a ton of ideas.
OK! Now that we have sorted the kids' gifts, what about Mommy? With 2 kids in their double digits, I must confess that I still love it when I get gifts each year. But buying Mom a gift can be a difficult one. So like always we thought we should make this already crazy and tough time, simpler.
We can spend hours scrolling through Instagram and Facebook, window shopping for products we want in our home. These are our favourite
We have curated a list of ideas which we hope you will love.
For The House Proud Mom
The Wishing Chair
They have beautiful and playful products that spark delight and joy in small, everyday moments – their collection comprises of crockery, wall decor, kids room decor, candles, vases and so much more.
Website: The Wishing Chair
Instagram: The Wishing Chair
Skyy Living
Skyy Living has a gorgeous curated collection of Cushions, Doormats, Table linen, Rugs, Durries, Bedcovers, Quilts, Lamps and more. Their eco-friendly products are a perfect blend of relaxed style & comfort – warm and slightly quirky, just what a home should be.
Website: Skyy Living
Instagram: Skyy Living
Ellementary
Their products are things any house proud mom would love!. A seamless blend of elements that are sensuous, blends form and function. You can find kitchenware, tableware, furniture and home decor products.
Website: Ellementary
Instagram: Ellementary
For The Masterchef Mom
50 Indian Meal Plans Book
How many hours do you spend trying to figure it all? We have a solution to all your mealtime woes. – the 50 Indian Meal Plans book is just what every mom needs. Festive DIscount of 20% is now available on the 50 Indian Meal Plans Book. Use the code MEALPLANBOOKSUB when you buy the book – Gift someone a year full of meal plans – no more thinking what to do, healthy recipes and loads of tips. Click here to buy
Air Fryer
This is a super convenient gadget. You just don't use it to cook frozen food. It actually heats up and cooks food quickly and the fact that you use way less oil to cook the food is definitely a bonus. Did you know you can make pakoras and crispy (kurkure) bhindi in an air fryer? Don't believe us? Try these pakora & bhindi recipes in an air fryer.
Chef Knives
Anyone who loves to cook should own some good knives. A set of sharp ceramic knives is a must. Ceramic knives perform considerably better than steel knives. The test proves they do stay sharp for a longer amount of time. Invest in a knife sharpener along with this and you are sorted for a long time. PS: They are extremely sharp so be very careful.
This is a really cool addition to any kitchen. It's not expensive compared to the much-coveted stand mixer used by chefs normally. For any mom who likes to spend time in the kitchen, this gadget will be loved! Buy Here
For The Homeschooling Mom
SFF Premium
2020 has been unarguably one of the most difficult years for parents, and we at Kidsstoppress just know what it feels to be one! Our flagship product of the year- KSP Summer Fun Factory has churned out 45+ courses to help mindfully engage kids indoors and to ensure they learn something the fun route! Click here to access SFF Premium- the one-stop-shop for all the best vocational courses for kids online. With individual bundles starting from as low as Rs.299, to accessing 40+ bundles at just Rs.1999, you need this as much as your kids do mommies!
iPad Air 14
If you are looking to invest in a learning tool for the kids that will provide them with near classroom experience, allow their motor skills to keep on developing and most important of all keep them secure when they access the world online. The iPad Pro is going to be our choice. You can read our iPad Air review here.
For The Health Conscious Mom
Apple Watch
Feel like you haven't got a moment to yourself? Most mums find it hard to balance it all – work/home life.; let alone trying to fit an exercise regime into an already jam-packed week. There are so many fitness apps you can download on your Apple Watch. Check these fitness apps on the Apple Watch and jumpstart your fitness regime. Buy Here
TRX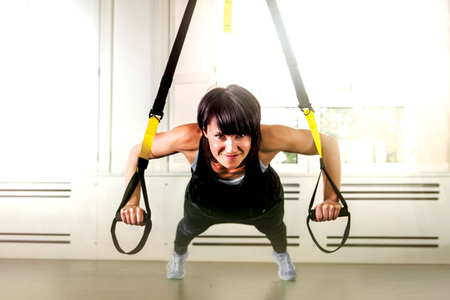 You don't need to be at a high fitness level to use a TRX – you can add or decrease the resistance, depending on your strength. You can set it up you can set it up anywhere in the house and start working out.
Yoga Exercise Band
These exercise resistance bands are long and can be stretched further to suit your workout. They are excellent for warm-ups, home workouts, stretching, yoga, pilates, and physiotherapy. Easy to use and don't take us space.
Air Purifier
With the weather changing and pollution levels increasing especially in the North, an air purifier is a must-buy. Buy Here
For The Entrepreneur Mom
KSP Mom Boss
Come on and join the KSP Mom Boss Tribe right away! Give wings to your business dreams this year with the Digital Strategy and Business Course for busy moms. With modules on PR, Sales, Marketing, Brand Building and lots more- this course has 30+ modules personally curated by Mansi Zaveri along with group mentoring sessions with experts in the field. Make that first investment in building the brand of your dreams today.
Cupik Design Organizer
Keeping your thoughts and days organized is extremely important for a mom whose juggling home and work. A good organizer/planner is a great tool to have on hand when you are listening to a client and scribbling away. It helps to keep everything consolidated in one place
Website: Cupik Design
Instagram: Cupik Design
Laptop Stand
Rest your laptop, or tablet on the stand and adjust to find the position you want. It's amazing how not sitting hunched over your screen, straining your neck, eyes, shoulders, and wrists helps.