Yoga for me has been an 11-year-old marriage that I continue to nurture even today. I always tell this to everyone who loves yoga or finds it a struggle to get hooked on. Find your 'why' to yoga? I know the best yoga practitioners have either fallen from mountains and been bedridden, when everything else shut doors and they were at their lowest lows they found Yoga. For me, it was to have an easy delivery. I believed it and I manifested an easy childbirth and I must say Yoga paved the way for me.
The last 15 months were tough on all of us but just having a routine has helped. Humans are creatures of habits and to stick to a habit we need some cues. Like Charles Duhigg says
Cue, Routine & Reward.
For me, that cue came in my Apple watch that got me hooked to completing my rings. Gave me a cue to finish my workout for the mind and the body each day.
Of the many things that Yoga has taught me, it's taught me so many things as a parent & an entrepreneur.
Fearless

Balance

Perspective

Respect

Consistency

Flexibility

Minimalism

No is not an answer

No comparison

Self-awareness

Constant learner
For me, it's not just a way of exercise and calorie burner that I can measure on my #applewatchseries6 but also the number of breaths I can breathe to retain my centre in times when there is chaos. There were times when I felt lost, I wanted to give up, a small cue of its time to breath popped on the watch and I realised maybe it's time to breathe.
There were days when I wanted to give up on myself, where it was tough to get myself out of bed, where it was almost impossible to self motivate myself and the watch would cue.
You are off to a great start, you have completed 16 workouts today or here is your badge for being consistent. We all need that push when we stop believing in ourselves. Those days those small cues got me out of bed, got me feeling good again.
Boring, not challenging! That's the misconception people have about Yoga! For me health has been just one of the many byproducts of being consistent with yoga:
1. Vaginal deliveries with no pain killers
2. 11 mins of delivery time and 30 mins of labour
3. How to fall and then rise
4. Overconfidence takes you nowhere
5. You have no idea what your body is capable of
6. It's not a way of life it's life and everything around it.
7. Do – don't expect results immediately
8. Self-love
9. Consistency is key
10. Push when no one is watching you.
11. You need very little to live. Stop cluttering your life with more.
12. Be present in the moment. It's all #hereandnow
I know where I STARTED from so I'm never afraid to FALL! I don't know who feels this way but,even a wee bit of change brings in uncertainty and a little imbalance. We constantly keep moving like a pendulum with thoughts like is it right is it not right?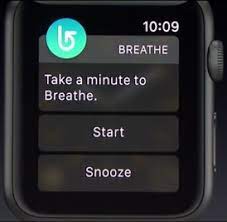 Just 2 mins of breathwork helped me to start and be consistent with that practice. The mistake I think all of us make is aiming to start with 20 mins and staying focused on Day 1 with 20 mins. It's impossible. That 1 min can do what a 20 min can't do sometimes.
This Is why I love Yoga – tell me which reason makes the most seen to you.
1. The complexity of the pose is not directly proportional to the benefits derived! Now if you understand that you will stop cringing every time you see someone do something that currently seems out of reach.
2. It can do be done by everyone from children to 80-year-olds
3. It can be done when you are healthy or unwell
4. It can be done when you are happy, anxious or sad.
5. It's accessible to you whether you are rich or poor. Like a walk where all you need is a road here all you need is a mat. So rain or shine you can do it!
I've learned that you need to enjoy the journey and celebrate those little victories on your way there. I couldn't do this last year, I can do it today. I could do it for 3 secs last year, today's it's a whole minute. I didn't feel so light upside down 10 years ago. .Was I frustrated on the way, of course, I would be lying if I said no. There were people who could do it so effortlessly and do it for a much longer time, but all I had to do was just keep at it. Sheer discipline and the will to be a better version of myself got me to get back on the mat and fall again and again.
All the Yogis' on my timeline please add to the reasons so we can have more people experience the magic of #yogapractice
So for everyone who is trying to achieve that mind-muscle balance in all walks of life. Remember it's not about one day. It's a marriage and not a one night stand. Look for those cues and the routines will form.