Growing up with 3 sisters, raising 2 young girls and leading an all-women team at KSP has made me a strong advocate of women empowerment. Gender equality and women empowerment have always been issues we strongly believe in, as a team at Kidsstoppress.
And much to my delight, I got to moderate this insightful panel discussion with Neha Hiranandani and Goldie Behl on Indian women who broke the rules, at the book launch event of Girl Power, published by Scholastic India. Earlier this week, on KSP Book Club, we told you why we loved reading Girl Power, and why it is an apt choice for kids aged 8 and above to inspire them to follow their passions. (Read our review here)
Today, in the panel, we asked Neha how she was inspired by the Rebel Girls series and how she studied the character arc of the 50 powerful women. She confessed that presenting a lifetime of achievement of these women, into a concise 250-300 word read was the biggest challenge.
What we loved about the book:
The book doesn't just talk about popular accomplished names but also the untold stories of women, whose success has been brought to light here.
From India's first woman coolie to the Dadi who learnt shooting at the ripe age of 60, this book tells us all.
The best part- this book is not your regular history textbook that will drive you to sleep! The narration and illustration make it an interesting read for the kids.
Get it not just for your daughters, but for your sons too!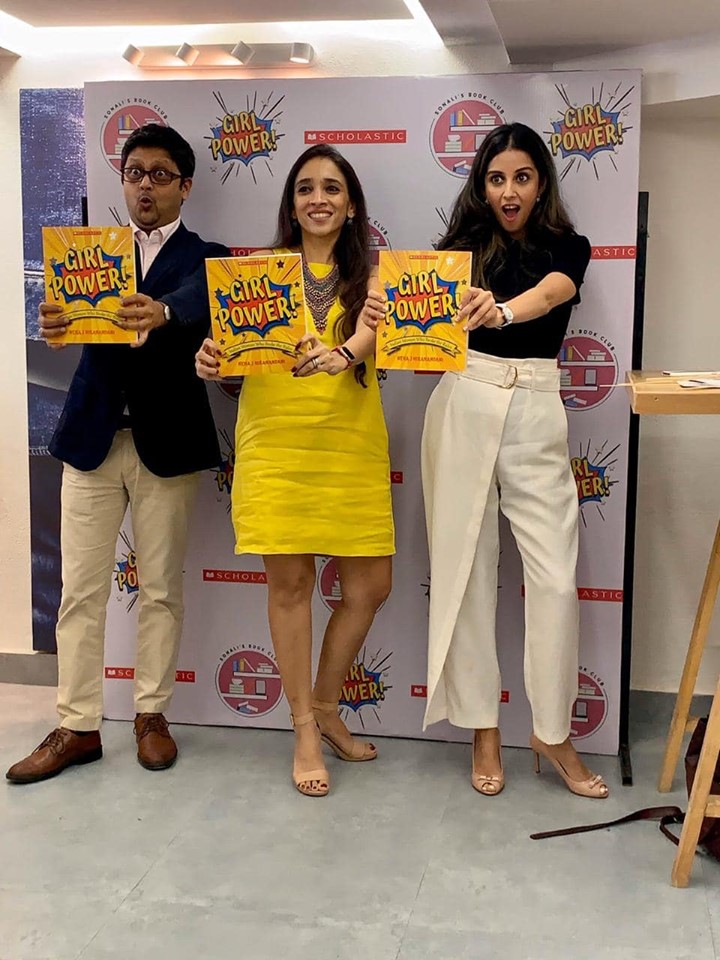 It was also wonderful to moderate this session along with Goldie Behl who gave us a man's perspective on Girl Power, on what women empowerment actually means to men and why the term 'feminist men' confuses them! Watch this video to know more on their insightful conversations and why it is important for parents to raise boys to be equal to girls.