I don't know about you, but after a hard day at work, the long commute back, and the daily routine at home, I am just too tired to take my kids outdoors and ensure they get their playtime at the park. Some days I just want to kick back and rest on the couch and simply watch them play. That's fine, right? But if your kids are anything like mine, they are a hyperactive bunch and they need to be seriously entertained.
So we have a list of indoor activities you can do with them that they will enjoy. Bonus, you could even whip some of these ideas out the next time you are hosting a playdate!
Life-Size Paper Costume
Get your child to dress up as their favourite character! Give them access to cupboards and have them pull out stuff to dress up. It is absolutely fine if the end result is not so perfect, the time spent creating something worthwhile is what matters.
Image Source: www.littlefashionaddict.com
Make Playdough
Playdough is one of those toy box essentials that refuses to grow up. Store-bought ones are so difficult to work with after a while. Why not make your own?
Play Hide N Seek
Who hasn't played this classic game? Encourage your children to find newer places to hide and develop their imagination and problem-solving skills.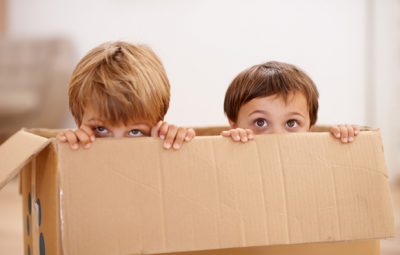 Image Source: www.playbuzz.com
Pitch A Tent
Go camping, indoors! Yes, create a realistic camping area in your living room and gather supplied to pitch a tent.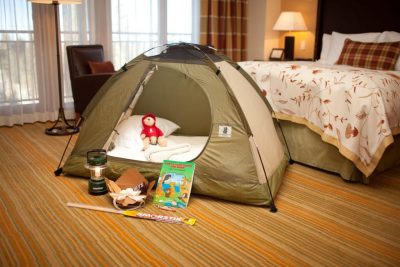 Image Source: www.kingsbed.nuttstreet.com
Colour Scavenger Hunt
This is really fun for little ones. Simply take coloured paper or coloured bins and ask children to hunt for things around the house that match the colour on each bin. They have to bring items of the same colour and place it in the respective bins.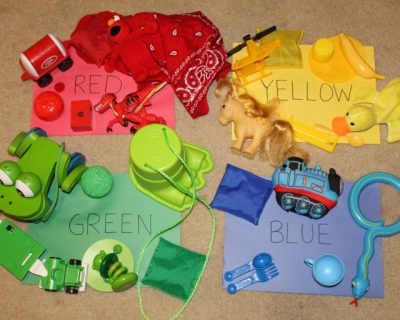 Image Source: www.teachingeveryday.com
Gather your older children for this one. Encourage them to create something unique for their room, giving them a chance to express themselves.
Rearrange The Library
Go through your book collection with your child and have a great time reorganizing their library. You can rearrange by colour, size, alphabetically or however, you wish!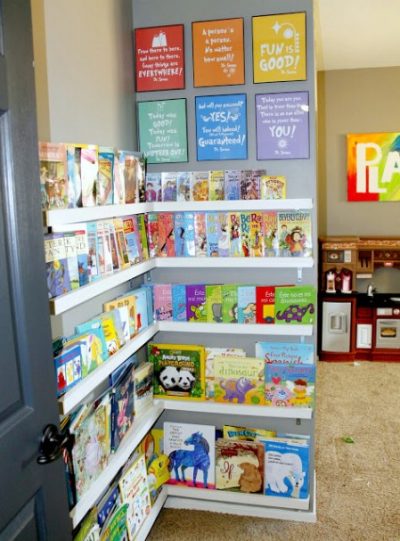 Image Source: www.diyncrafts.com
For an afternoon of sensorial fun, make your own slime! The possibilities with slime are endless and will guarantee you a peaceful afternoon!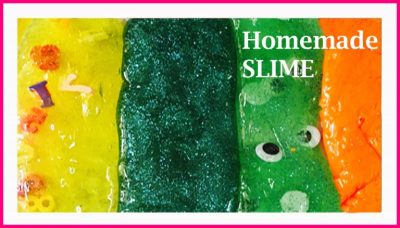 Indoor Race Track
Make your own indoor race track using tapes and match-box cars. It's a great activity that works magic on your child's motor skills while helping them expend some energy sitting at home. Indeed a cool idea to put your little racers driving skills to test!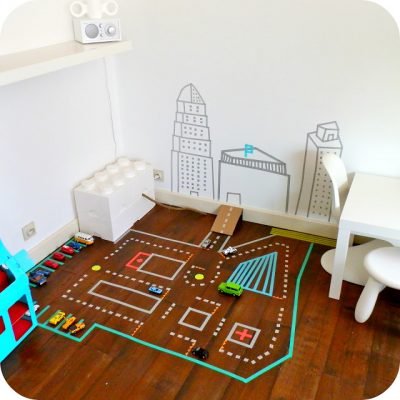 Image Source: www.lejardindejuliette.blogspot.in
Getting kids to use soap is quite the task now isn't it? And of course, when they learn to use it they use copious amount of it! But what if you could not just cut costs by making soap at home, but also make one that entices them to use it? KSP gives you this super easy DIY recipe for homemade soap.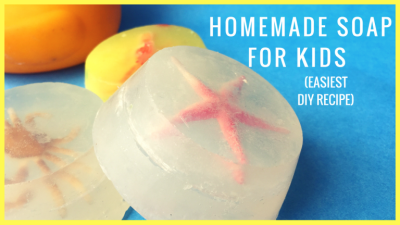 DIY Bowling
Got those bag full of PET bottles that you didn't want to throw away? Put them to good use. Paint them from inside and create your own indoor bowling. It is a great way recycle the plastic bottles while you want to spend some time indoors and wondering what to do?!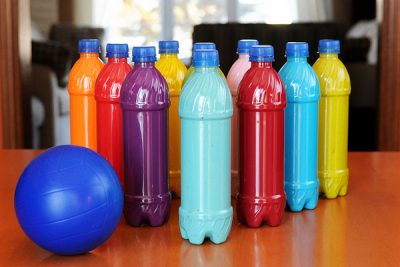 Image Source: www.parentmap.com
Laser Beam Field
Use some yarn and tape to create your very own laser beam field for your little Spy Kids. This activity is surely a great boredom buster for a hot summer afternoon. This cool yarn laser obstacle course hardly costs anything and is incredibly easy to create when you looking for some fun ideas.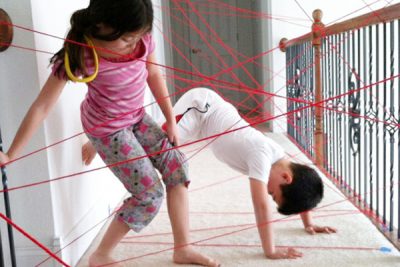 Image Source: www.parentmap.com
Toy Parachute
Want to show your kids that their action figurines can fly high too?! You will need a dinner sized napkin, clear tape, a hole punch, yarn, scissors and a small toy character. Start by cutting 4 pieces of yarn all the same length (about a foot). Reinforce the corners of the open napkin with clear tape. Punch holes in about the same place in each corner. Tie the yarn to the holes. Now tie two strands on each side together. Make two more knots close together, these will be the arm holes. And your very own paratrooper is ready!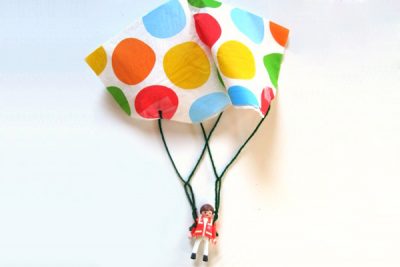 Image Source: www.notimeforflashcards.com
I must admit, this activity got me super excited! We all have this big old box of unused crayons that we have no idea what to do with. All I needed was two things to turn these dusty crayons into something absolutely new! Check out how you can breathe new life into old, unused crayons with this simple trick!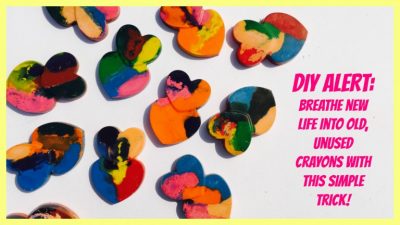 Build A Pillow Fort
Make a cosy and special fort just for you and the little one! Making pillow forts can also be an art. Some pillows and blankets arranged in a corner of a room can get your child excited enough to spend some cosy and cuddly time.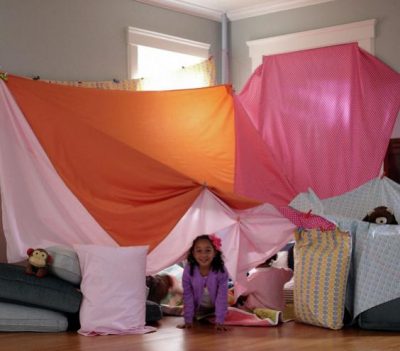 Image Source: www.realsimple.com