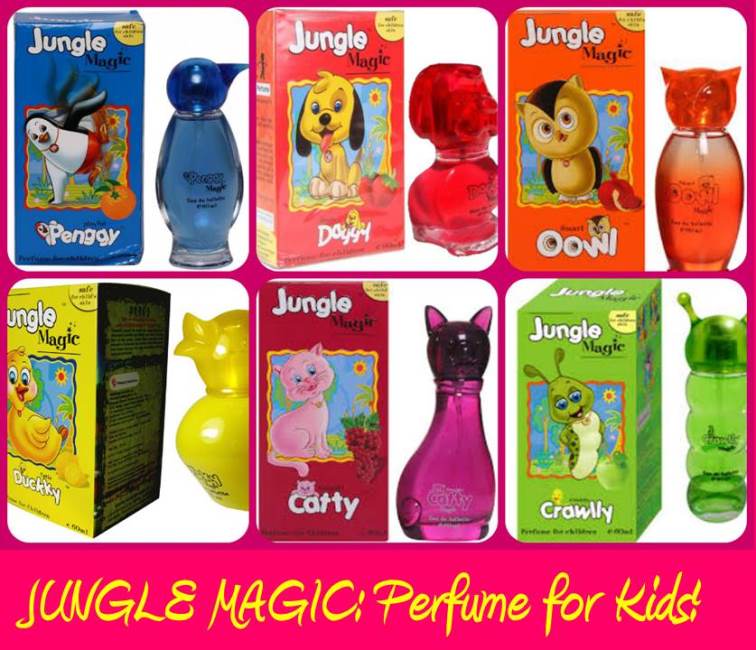 Everytime when theres a party or a social gathering, our daughters always insist if they too can put on some perfume like us moms! Atleast my daughter does and I always have to tell her a no, making her frown and wonder why! These perfumes have a very strong scent and could pose certain problems to a childs skin.
I always wondered why no one was making a perfume for kids so that my little princess can also use it. And then suddenly I came across an ad by Piramal healthcare launching perfumes for kids. That's when I knew I had to try it at once!
One of a kind….
Piramal has introduced Jungle magic: perfume for kids, the first of its kind in india. It's a unique product that will surely satisfy the aspirational need of our young ones and the kids can now proudly boast of owning their own fragrances. Jungle magic comes in 6 different fruity fragrances like
Doggy Strawberry
Penngy Orange
Crawlly Green apple
Duckky Lemon
Catty Grapes and'
Oowly Pomegranate
….that are filled in unique animal shapped bottles. And moms you don't need to worry as they have all been tested by skin specialists and proven to be safe for childrens skin.
Beneficial for young ones…
Jungle magic perfumes are prepared from natural fruit extracts and it has the aromas of essential oils with vitalizing benefits that helps in
Â

Improving concentration
Increasing alertness
Refreshing mind
These perfumes can also be a great gifting item for kids during parties and other occasions. So moms don't waste more time and get a jungle magic perfume for your kids today!
Cost: Rs. 299/-
Available in all stores