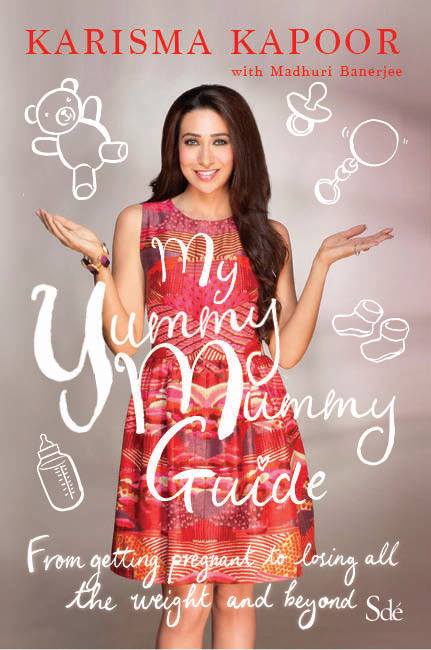 Actress, reality show judge, RJ and now a writer. Karisma Kapoor is surely a super mom who is doing justice to all her roles really well.  She has come up with her first book which is a guide for motherhood and is titled, "My yummy mummy guide: From getting pregnant to losing all the weight and beyondâ€_x009d_.
Madhuri Banerjee is the co-author and talks about health,fitness, disciplining kids etc. The book published by Penguin is all set to be released at the end of August.
Lolo shares her advice about pregnancy , weight loss after pregnancy, raising a healthy child, juggling motherhood and work life, and more! Quite keen to a special chapter on losing 24 kgs in 9 months. ( We've read Shilpa Shetty's diet now its time to read Karisma's)
All moms to be can also read Karismas tips on how to look beautiful during pregnancy, maternity fashion, dealing with the organization of the school, kiddie parties and yet the possibility of getting some 'me' time … Basically, she has covered the A to Z of motherhood in her book!
Let us know your views on this super mom's new area of interest and also will you be buying a copy for yourself?
For more celeb news stay tuned to kidsstoppress. You can also follow us on Facebook and Twitter.
Image Source: ibnlive, movietalkies