Kidsstoppress is no newbie to the podcasting space, with three top-rated podcasts winning hearts and minds already, and now Kidsstoppress is launching the fourth podcast with Red FM.
Kidsstoppress is India's leading and the only podcast creator in the parenting and baby care segment with podcasts on Apple, Spotify & other podcast players.
The 4 podcasts of Kidsstoppress
Raising Parents
India's 1st Parenting Original Podcast Show on JioSaavn- Raising Parents , hosted by Mansi Zaveri, the founder of Kidsstoppress saw a record 2.5 +million streams in its 1st season and won the Gold for the Best Podcast at the E4M Play 2021 Awards. The 2nd season has more than 4 million streams in just 12 episodes, bringing Raising Parents to be the undisputed leader in the Parenting podcast space.
I Am Not Bored
I Am Not Bored, the kids' podcast is a weekly kid's podcast that shares byte size news for little minds is ranked at #30. It answers all the questions our kids ask us and it is shared as a simple audio medium, heightening a child's auditory skills.
Kidsstoppress Podcasts
Kidsstoppress Podcasts, a podcast for parents, has interviewed celebrity parents like Twinkle Khanna, Tusshar Kapoor, Kareena Kapoor, Alia Bhatt, and Sameera Reddy among others, and is ranked #45.
Parenting Zindagi – Red FM Podcast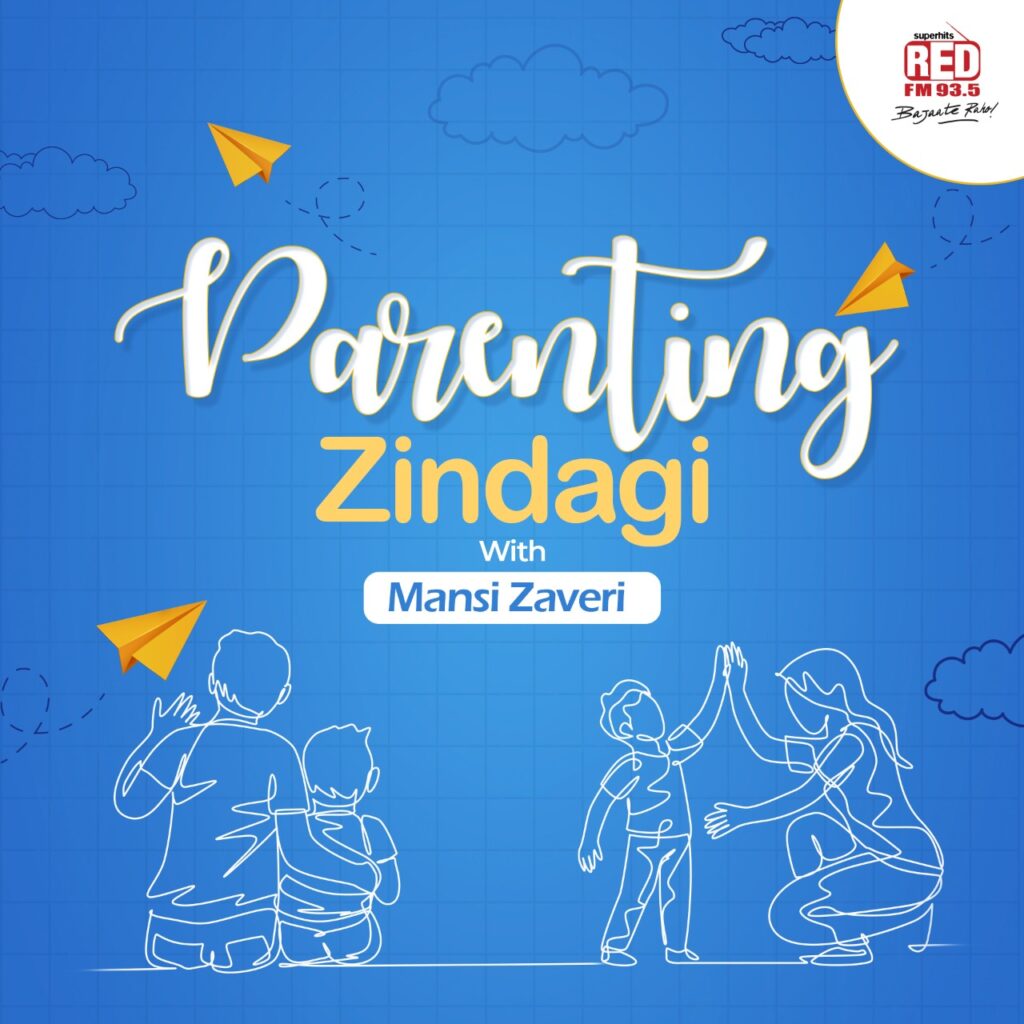 Kidsstoppress.com now launches its 4th show with Red FM, called Parenting Zindagi, where we go beyond the ABCs of parenting. RED FM & Kidsstoppress.com aim to reach over 26 lac listeners per episode through this association. We can't wait for you to get a sneak peek of our 1st episode with Tahira Kashyap on Parenting Zindagi. Tune in and listen to get the inside scoop and make your "Parenting Zindagi" a more fulfilling one.
You can subscribe to Kidsstoppress Podcast & I Am Not Bored on Google Podcast, Apple Podcast, and Spotify. Rate and review us on Apple Podcast.