When you have your baby any mom will tell you that the first few weeks are awesome – in terms of the amount of help you get and the rest mom is allowed from carrying her baby all the time. But this help dries out sooner than you would like and then there are days when you have to be holding your baby constantly, day and night, soothing, feeding, caressing. Your hands start getting tired and you soon realise you need to use your hands for other things. Enter the magic that is baby carriers! With both my children I used my carrier extensively and found that it freed my hands for so many things, while making sure my baby was fast asleep and comfortable while being gently rocked as I moved about for all my chores.
But before you buy a carrier, research on the best one for your needs. Ergonomic, hand woven, eco friendly, cloth, nylon…there are so many options available! When we decided to invest in a good baby carrier, we were confused with the various options available. After extensive feedback from friends and colleagues, KSP helps you make the decision by listing out the best Indian and International names of baby carriers that you should buy!
You may also like: Â 5 baby thermometers we tried so that you don't have to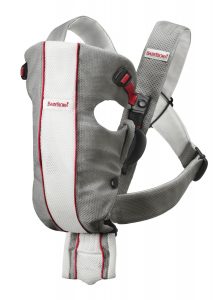 Looking for a carrier that can be used for a longer time and doesn't restrict once the child starts growing bigger? Try this! Ergonomically built and convenient to use, Baby Bjorn is the popular international brand you would want to consider for your child. The sleek and stylish carrier allows you to carry your baby in four different positions. The foot supports and the innovative zip system sway your decision in its favour.Buy here.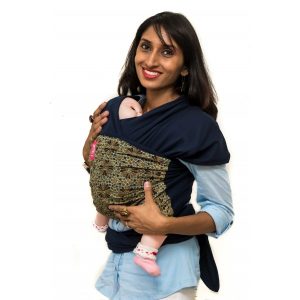 Anmol Baby Wrap is India's 1st ergonomic and soft structured baby carrier. The eco-friendly and handwoven material gives the mothers and the babies the much needed comfort while carrying.  Experience the snugness of a stretchy wrap and the support of a woven wrap all at the same time. The various colourful and elegant designs add zing to this baby carrier. Read our review of Anmol Baby Wraps. Buy here.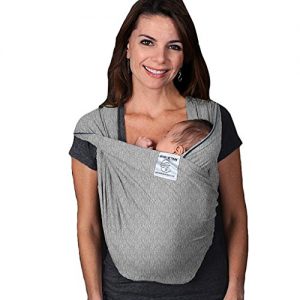 This is one is most moms' favourite. Made of 100% cotton, this carrier has no buckles, straps or any other hardware. It is machine washable and the innovative double-loop design provides extra security for baby and privacy for the mother while nursing. That's 2 in 1! Fit for kids weighing 4 kgs upto 17 kgs. Buy here.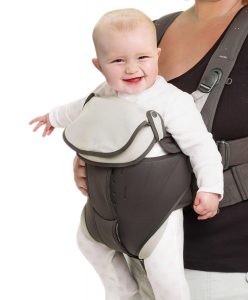 Another international brand, imported from the US to invest in for your little one. It offers good back support and the baby pod is padded well to suit the needs of the kid. With a zip up front, one-hand adjustable waist straps, padded shoulder straps and lumbar support to evenly distribute baby's weight, the Harness is sold on having an ergonomic fit. Suited for kids from 6 months onwards. Buy here.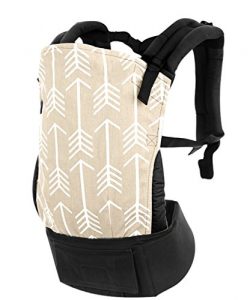 This baby carrier gives you the ease and comfort of carrying your kid in three different styles- front carry face in, front carry facing out, back carry. With breathable cotton and padded material adding to the comfort of the baby, this carrier suits all your needs. Buy here
Image source:Â
You may also like: Breastfeed Tips and Advice for moms
Don't forget to follow us on Facebook, Twitter, Pinterest, Soundcloud & Instagram or subscribe to our YoutubeChannel for more information.