With the great big exams finally over, and an academic break around the corner, watching this year's most awaited film was definitely on my daughter's agenda. So to treat her for all the hard work she has put in over the last few weeks I decided to take her and five of her besties to watch Beauty and the Beast. 
You may also like: Beauty and the Beast music thrills audiences
A remake of the original Disney animated film from 1991, this movie has been in the news because it stars Emma Watson of Hermione Granger from Harry Potter fame. Die-hard Disney fans have been waiting to see how director Bill Condon would bring alive characters that have been etched in people's minds. Think Belle and your mind conjures up a typical Disney animated girl with big eyes and a long, yellow, flowy gown. Would Emma Watson do her justice?
So a staunch lover of the original, I had my doubts when I sat to watch this film, but little did I know I was in for a treat! This live adaptation of the Disney animated classic literally adds life to characters we have all loved. Â At a little over 2 hours and 20 minutes, I felt the movie was a bit long, but the five girls and boys I was with didn't seem to mind in the least!
You may also like: Movies your child must watch before they are 10
The titular characters Beauty (Emma Watson as Belle) and Beast (Dan Stevens) are simply brilliant. When it was announced that Watson would be cast as Belle, there was a huge section of the population that was amazed at how perfect she would fit the role of Belle. A quiet, fierce beauty with brains is exactly what she is in real life! In the movie, she delivers and how! You begin to identify with her and though her English accent in a French village was slightly odd, we are willing to overlook that simply for how she manages to bring the Belle of our childhood to life. The girls loved her iconic yellow gown and the gown from her last ball – the white one with the beautiful red roses on them.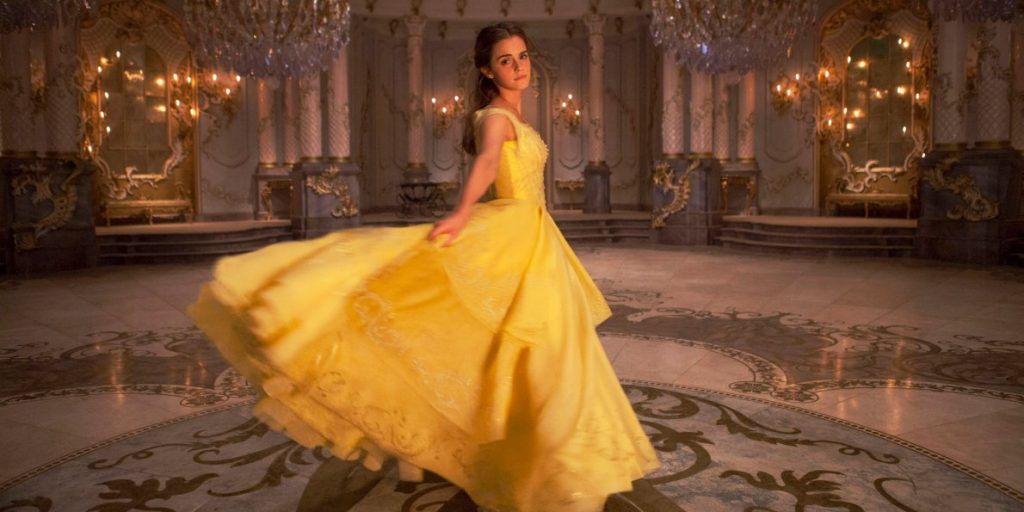 Image courtesy: www.businessinsider.com
The makeup on the Beast was amazing and Dan Stevens played the part of the Beast with conviction. You actually start empathising with him! Gaston played by Luke Evans, LeFou (the first openly gay character in a Disney movie!) play of off each other and are a treat. But my favourites (like the original) were Lumiere and Cogsworth with all their wisecracks and the advice they kept dishing and Mrs Pott played by Emma Thompson. Simply superb and light up the entire movie!
What kids will enjoy
The movie must be watched in 3D and kids will love the inanimate object coming to life. I noticed that the kids I was with and pretty much the entire cinema hall unanimously loved the scene when the villagers attack the palace and the "live" inanimate objects fight back – Mrs Potts spraying hot water on everyone and the piano (Maestro) spitting out its keys like mini bullets. The cinema hall was roaring with laughter!
Image courtesy: comingsoon.net
Kids will also enjoy the iconic library scene (Didn't we all secretly want a library like that at home?) and of course the music. Very hummable and sticks with you long after you leave the movie.
Image courtesy: Disney
Don't forget to follow us on Facebook, Twitter, Instagram & Pinterest or subscribe to our Youtube Channel for more information.