When holidays roll in dads usually end up getting the short end of the stick. They don't always shop for new clothes, rarely buy jewellery, I mean what else can they shop for? If you are looking to get something nice for you baby daddy or bring a smile on your dad's face then look no further!
Kidsstoppress holiday guides have been helping people all over the country and now we have a guide that tells you exactly what dads want for Christmas!
You may also like: KSP holiday gift guides! Choose the one you want!
Moja Club
Add the funky chic back in Dad's wardrobe with these adorable socks! Simply get him a subscription to Moja Club. Their socks are manufactured using the highest quality combed cotton, polyamide and elastane. The socks are designed for a balance of comfort, insulation and style. A 6-month subscription could cost you around Rs 2500 but if you have the KSP CODE Card you can avail a flat 15% off on any of the subscription plans that you may choose or you could also buy him individual pairs of socks.
Click here to subscribe for the KSP CODE Card.
Shop Here: The Moja Club
Stationery from Mooch
Which dad doesn't need a book to make lists, doodle, write down birthday reminders and just about look very cool carrying one? Buy one that speaks your mind!
Shop here: Mooch
Amaze Auto Pop Up Camping Tent
Does dad love taking the kids camping? Then this is a must buy! Regular tents are difficult to set up and involve a lot of work. But the Amaze Auto Pop-Up tent is just what you need to enjoy some time outdoors without any heavy duty lifting. Even if your dad is not much of an outdoor person, you could put this tent up on your terrace and enjoy some quality dad time while looking up at the stars and playing pretend camp.
Shop Here: Amaze Auto Pop Up
The New Car Box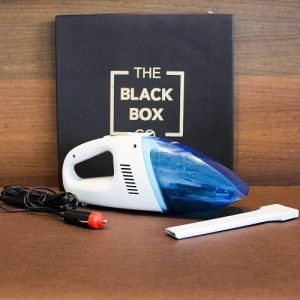 Don't men just love their cars! The New Car Box made out of faux leather has a personalized keychain, a portable vacuum cleaner and a Fix-it Pro Scratch Remover.
Shop Here: The Black Box Co
Logitech K380 Bluetooth Keyboard
Image courtesy: youtube.com
This amazing keyboard can connect to any Bluetooth device that supports external keyboards. You can link up to three devices at a time. So multi-tasking dad can actually type on his iPhone, his tablet and a computer at that same time. He can alternate between the three by the touch of a button. How amazing is that?
Shop Here: Logitech Bluetooth Keyboard
Rain Design mBase 21.5 iMac
The minimalist design of this stand raises the level of your iMac screen, making it more comfortable for you to work. The mBase is made of aluminium and has a sand-blasted anodized finish. It also has drawers to store away your gadgets.
Shop Here: Rain mBase 21.5
Nad Viso 1 Wireless Speaker
The Nad Viso 1 Wireless Speaker has exceptional sound quality and its compact design makes it easy to place in any setting. Simply dock your iPod on it or connect your phone through Bluetooth and sit back and enjoy the music. So while this is a gift for him, the entire household wins!
Shop Here: Nad Viso 1 Wireless Speaker
Tile Item Finder
How many of us can remember our dad walking around the house looking for his glasses while they were perched on his head the whole time? The Tile Item Finder is just what dad needs to find all the things he's absent minded about. Attach this blue tooth device to your wallet or keys or even your glasses and with just a touch of a button on your phone you can locate the things that mysteriously keep 'walking away'.
Shop Here: The Tile Finder
Monster DNA Headphones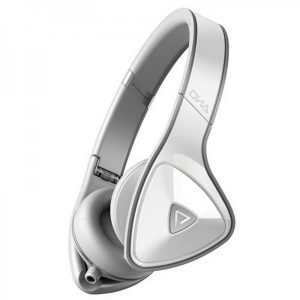 Everyone needs a little peace and quiet once in a while. Gift dad the gift of silence with these noise cancelling Monster DNA Headphones. He can now shut off from the world and listen to his favourite tunes or if he is feeling really grateful he could use the headphones MusicShare dual input jacks so he can share music or watch a movie with you if he wants.Shop Here: Monster DNA HeadphonesApple AirPods
This one is for dads who keep up with the latest technology! Apple AirPods are completely wireless-in-ear headphones and are powered by an Apple W1 wireless chip which allows you to pair quickly with the iPhone. The AirPods are equipped with a microphone, dual accelerometers and optical sensors for detecting when they are placed inside the ears.Shop Here: Coming soonPlantronics BackBeat FIT Wireless Earphone with Armband
Dad needs some music to pep up his workout sessions and the flexible, sweat-proof Plantronics BackBeat FIT wireless stereo headphones will help him do just that. The reversible armband secures the smartphone while he's moving and stores the headphones when he's done. This one is a keeper for the health conscious Dads.Shop Here: Plantronics BackBeat FIT EarphoneEton Rugged Rukus All-Terrain Portable Solar Wireless Sound System
This speaker in solar powered which makes it cost-effective and environment-friendly. From charging any smartphone to playing music long into the night, this sound system is a keeper.Shop Here: Eton Rugged Rukus Solar Wireless Sound SystemMemo Bottles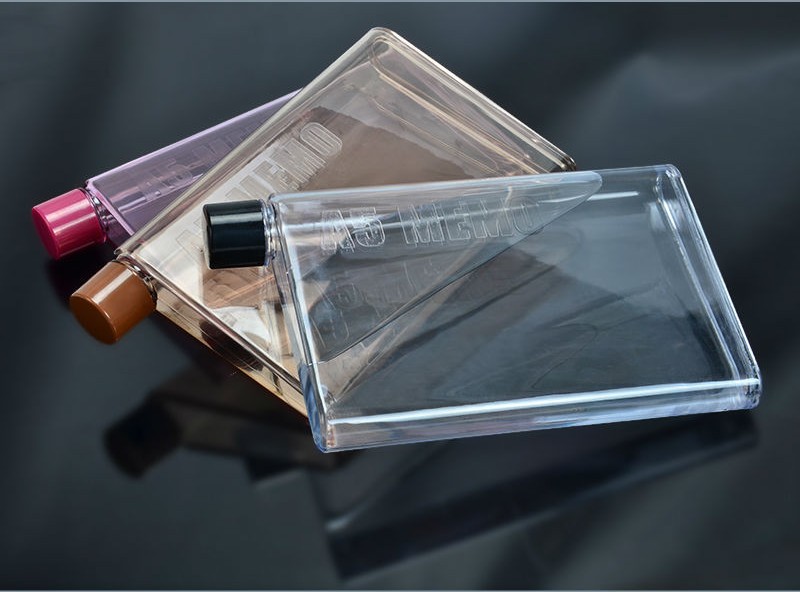 Increase Dad's style quotient instantly by getting him these memo bottles. Easy to slip into his folder, and easy to tote in his laptop bag, this Memo bottle is this year's must-have product.Shop Here: ALTG Memo Notebook BottlesPark Avenue Silver Metal Cufflinks
These quirky bicycle shaped cufflinks are a perfect mix of style and fun. These cufflinks from Raymond are the hot trend for a classic look.Shop Here: Park Avenue Silver Cufflinks DadGear Backpack Diaper Bag – Black
As much as we love our baby daddies we hate subjecting them to an ultra girly diaper bag, So let dad get macho while carrying his diaper bag. Gift him this rugged looking diaper bag which screams cool and is so handy because of all those hidden compartments!
Shop Here: DadGear Diaper Bag
The Brilliant Reading Rest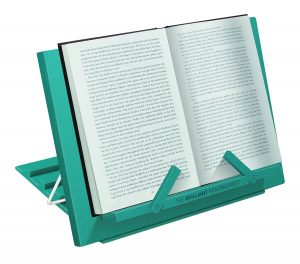 The book rest is constructed from durable, wipe-clean polypropylene which makes it particularly suitable for the kitchen. It's angle adjustable and folds down flat making it easy to store when not in use.
Shop Here: The Brilliant Reading Rest
DIY Typewriter Calendar
Here's a quaint little 3D Paper Desk Calendar for your table-top or shelf in the form of a typewriter complete with 24 month cards with dates. The body of the calendar is like a miniature vintage typewriter, complete with realistic details. A cool addition to around.
Shop Here: Sky Goodies
DIY Matchbox Business Card Holder
A super-cool matchbox that holds your business cards and you can really light a match on the striker strips. Fits neatly in the pocket or on your desk. It comes with 1 pre-printed, pre-cut, pre-creased A4 size sheet, with the matchbox visiting card design. – 2 real matchbox striker strips as stickers. – Cover sheet with instructions at the back.
Shop Here: Sky Goodies
Philips QT4000/15 Pro Skin Advanced Trimmer
Is your daughter complaining that daddy's beard feels itchy? Then it is time you gifted him a Philips Pro Skin Advanced Trimmer. It has rounded blade tips that help prevent irritation keeping dad happy and his soft, smooth skin will keep the kids happy.
Ustraa Shaving Cream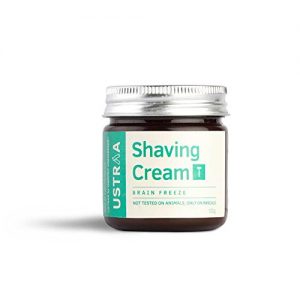 The paraben free shaving cream contains basil and spearmint which gives the extra kick and freshness needed to wake up your skin in the morning.
Ustraa Shaving Balm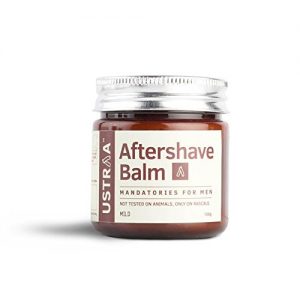 Shaving woes? Gift the shaving balm to calm down irritated and dry skin. The products are paraben free and contain no chemicals and help moisturize and hydrate the skin.
Bvlgari Aqva Marine After Shave Lotion
We all like to be near people who smell good. So buy your favourite person something that will brighten his day and make mom smile too.
Tic Tac Toe With Mini Beer Mugs
Everyone needs a little unwind time and this Tic Tac Toe is a perfect gift for both of you. You can either play a game or two with him or he can use these to have a drink when his friends come over.
Handy Sticky Notes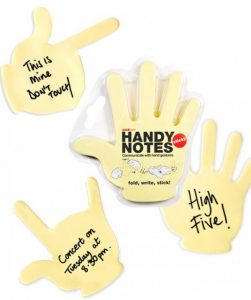 These handwritten notes can be used by you to remind Dad about all the things he tends to forget. There seems to be one for every occasion.
Nutcase Personalized Hip Flask
Dad deserves some fun. So gift him a hip flask with his name printed on it. It's one gift he won't need to share with anyone else. The names are printed using a special water-proof wrap which is stuck on the flask.
Foosball Table
Small enough to fit into any apartment and will definitely keep the kids and their dad busy!
Shop Here: Mini Foosball Table
Chado Tea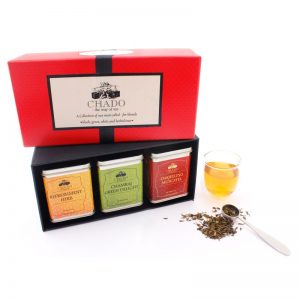 Winter is here and a hot cup of delicious tea is just what he needs to keep warm. A gift box with 3 Square Cans containing Cinnamon Tea, Green Tea and Lemongrass Tea.Shop Here: Chado TeaFitness Tracker
Time to dust off those pizza crumbs and start getting healthy! Give him a big hint by gifting him this amazing fitness tracker. Watch him then walk and constantly check how many calories he's burnt or how many steps he has walked. Yes, then we will humour them by saying his body is oh! so fine!Shop Here: Fitness TrackerI Love You Dad T-shirt
Mushy, cliche, but who doesn't love having one of these? Show him how much you care by getting him a tee that says so in his favourite colour!
Shop Here: Picsquare
Writable Schedule Mug
A writable schedule mug to help you jot down your appointments and notes. So drink your coffee and keeping checking your next appointment. (Pencil included, Erasable by water or eraser)
Shop Here: The Black Box Co
Basethings Automatic Stainless Coffee Mixing Cup Blender Self Stirring Mug