Our first giveaway this year!!! Drum Rolls to that please and don't forget to read below how you could win it!
Haven't you always longed for that one completely relaxed facial or a haircut without having to worry to arrange for a place or person to look after your kid? Well kidzappy a new salon and activity center which was recently launched at Lokandhwala Complex, Andheri (W) has tried to come up with a solution to your problem.
The specialty of this salon is, as its name suggests, that it's one of the first few salons to be kids friendly in Mumbai. The interesting part is that their services are not just exclusive to kids. They have a fun concept revolving around kids having fun, whether it's their own haircut or if it's to just accompany their parents.
What you need to do?Tell us your favourite Kids Shampoo that you use for your child?
What you will win? 3 lucky winners could win a FREE hair cut for their kids and a chance to publish their review on Kids Stop Press.com
So drop in your details in the comments below or on the Kids Stop Press Facebook page here . Dont forget to like Kidzappy on Facebook too hereÂ
So if you have a kid who loves to dance around and scream during a haircut, you'll love their innovative way to keep your kids away from tantrums during a haircut. They have two custom designed hairstylist chairs, where they are made to feel comfortable and occupied. If you think you want to give your kids a little special treatment you could even try out manicures, pedicures & other pampering services offered specially for kids.
Kids Services include: Hair cuts, wash, braiding, temporary highlights with child friendly water colour sprays, gelling & spiking. Nail art, oil massages et all. They will also get your kids all ready for a special event like  a wedding, concert or a birthday party.
They have made special arrangements for kids accompanying their parents. They have a fun play area with books, toys, videos, to keep them having a good time. This means mom & dad can relax and enjoy a whole host of professional services ranging from haircuts, manicures, pedicures, hair spas and more.
You need not worry since you and your kids will be in the capable hands of trained personnel, from the academy of Hakim Aalim and L'oreal who will try and ensure that both the parents and kids leave the place feeling the best.
So step in and make your salon visit a fun play date with your kids.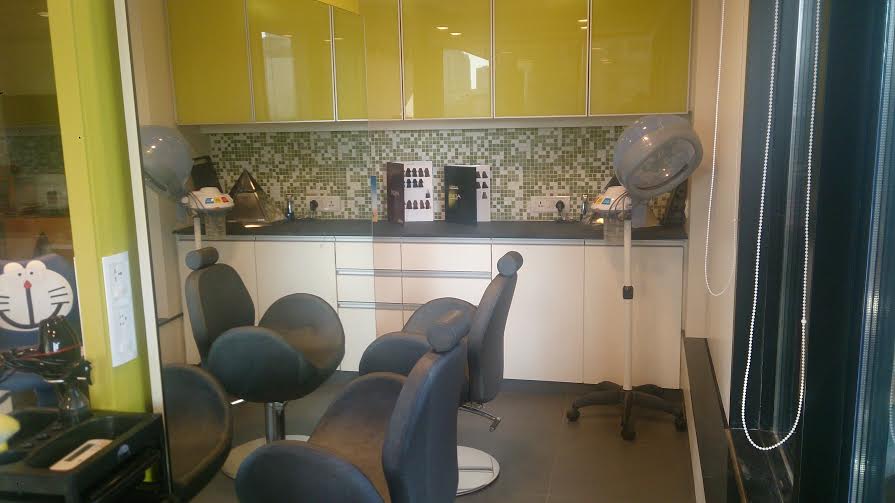 Contact: Melissa on 9619061001
Email: [email protected] or visit their Facebook page here
Address:Â 416,4th Floor,Samarth Aishwariya,B-Wing,Above Marks & Spencer,Lion Sol, Marg,Opp. Highland Park,Lokhandwala Complex, Andheri West, Mumbai, Maharashtra 400053.
All responses to be received by 24th Thursday and winners will be announced on Fri 25th January. Contest open for residents in Mumbai only.Â