We have just heard the news of the lockdown being extended and this seems to be a never-ending story. But this time instead of sulking, I want to ensure I use this time to make memories, do things I never did, learn something new and utilize this time the best way I can.
Yes, all of us are getting swamped with household chores, work from home, and children – but taking time out for yourself will only uplift your mood.
At Kidsstoppress, we are always looking forward to simplifying parenting for you and we have been blocking your time with all the LIVEs we have been doing on Instagram and Facebook.
What's the schedule for this week?
An Instagram Master Class With Roshni Chopra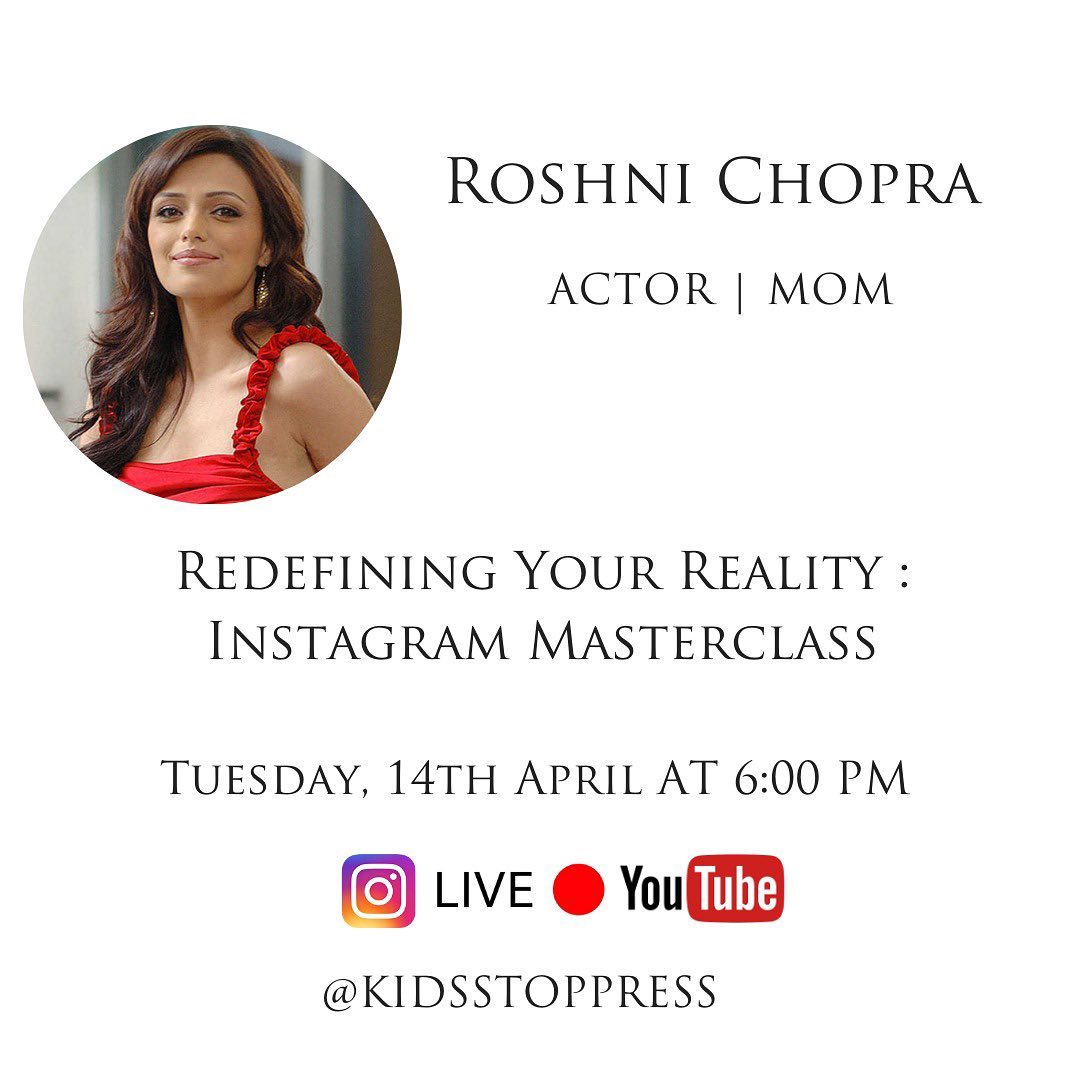 She will focus on:
How to be relevant on social media during this turbulent phase
How to make the most of the opportunities you have?
How to be real in today's world that thrives on virtual.
How to grow on Instagram, the right apps to use and build social engagement
We know you want to know to hear more about it.
Devdutt Pattanaik: Relevance Of Indian Mythology For Kids
He will focus on:
How to introduce Indian mythology to your kids
What can kids learn from these mythological stories?
The relevance of Mahabharata and Ramaya in the 21st century
And more…
Fatema Agarkar: Impact Of Online Learning On Kids And How Can Parents Fill The Gaps?
She will focus on:
Do you wonder about the E-learning model in the long term?
What are the pros as per you of this way of learning?
Will this style of education change the way the Indian education system has been functioning
Do you think this will help children be more responsible
And more…
Don't forget to reserve your spot and ask questions and doubts you have on the LIVE.