During these hot days of summer it is nice to see someone has the right idea! Actress Sridevi and her gorgeous daughter Jhanvi Kapoor recently posted a picture on Instagram while on holiday. The picture shows the two beautiful ladies dressed in warm overcoats, in front of snow capped mountains looking absolutely refreshed! Jhanvi Kapoor is currently getting ready for her acting career and looks like all the prepping made her take a holiday with mom! What we wouldn't give to stand in front of snow capped mountains right now!
https://www.instagram.com/p/BEnAuY8pYMY/?taken-by=sridevi.kapoor
Meanwhile Navya Naveli is making news again! The latest pic she posted on social media, surrounded by friends shows the star child sporting a huge grin and obviously enjoying her school years! Granddaughter of Amitabh and Jaya Bachchan, Navya Naveli has slowly emerged as a star on social media. She has often posted pics of herself with her friend Aryan Khan, SRK's son and other friends from school and it has always gone viral. Here is hoping we see her in a movie real soon!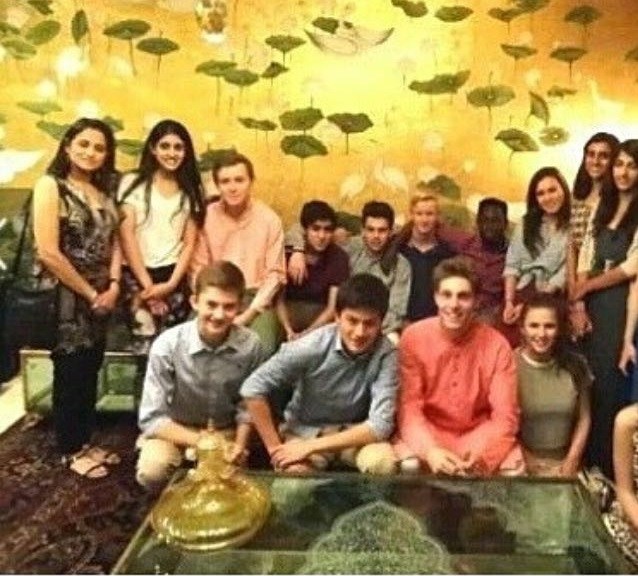 Image Source: www.pinkvilla.com
Staying with the Bachchans, Aishwarya Rai Bachchan was spotted on the sets of Sarabjit, posing with her young fans. Since they were shooting in a school, Aishwarya obliged schoolchildren and posed with them for multiple photos. She is seen dressed in a simple beige kurta, with a maroon dupatta and looking super gorgeous. We can't wait to see her in this film!

Image Source:www.twitter.com
Don't forget to follow us on Facebook, Twitter & Instagram or subscribe to our Youtube Channel for more information.