"Sleep all you want before the baby arrives." This was one of those oft repeated phrases when I was pregnant and now when I look back at my time as a new mother, I can't help agree enough! Sleep deprivation is something every new mom experiences during the initial months and while it is easy to give all your attention to make sure your baby is getting enough sleep it is even more important to focus on your sleep too!
Lack of sleep is linked to postpartum depression, obesity, and can make new moms more anxious. But how can a new mother get her sleep? I thought the first 3 months is much easier because the baby sleeps almost for about 20 hours and that makes it easy.
Here are some tips that helped me get more sleep and rest after my baby's birth.
1. Go to bed earlier
I used to use the excuse that I need to stay up late so that I can spend sometime with my husband or squeeze in some Me time, but I realised soon that going to bed earlier was allowing me to grab those few extra minutes of sleep and I felt more refreshed the next morning.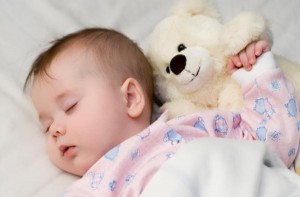 Image Source:Â www.netparents.org
2. Feed and change your baby before you sleepÂ
To avoid disrupting your sleep, nurse and change your baby just before you lay down to sleep.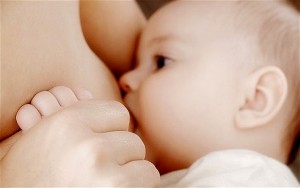 Image Source: www.telegraph.co.uk
3. Co sleep or keep the baby bassinet right by your side
Getting up and going to a completely different room really takes a toll on your sleep. Try and minimize the distance you need to walk every time your baby cries or needs to be nursed.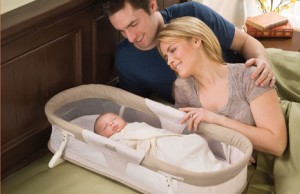 Image Source:Â www.idealbaby.com
4. Plan to sleep in
Ask for help from your husband or a family member who will be with you in the first few days after childbirth to take care of the baby after his first feed of the day so you can grab those extra minutes of sleep.
Image Source: www.babble.com
5. Nap while the baby is napping
A lot of us get this advice from our mom, grandmas, friends and with so many many things to do around the house, we may feel it is easier said than done. But if it means catching a couple of zzzz's when the baby is napping – just do it.
Image Source: themominmemd.com
6. Politely refuse visitors
Playing host can wait when you and your baby have established a rhythm.
Image Source: www.embracefamilyhealth.com
7. Consider keeping a full time nanny (jhapa maid)
In case you do not have a family member around to help out during the the first 40 days after  your delivery, consider hiring a jhapa maid ( full time nanny), who knows how to handle the newborn. A good jhapa maid can be a great support to a new mom, specially when they wake up with you in the middle of the night for breastfeeding or changing the baby.
8. Ask for help
Caring for the newborn in the first few days definitely requires more than just mom. Whenever you can, ask for help. Maybe you can nurse your baby and give burping and changing duties to a family member. Find what they are comfortable doing and let them do it. It will help you in the long run.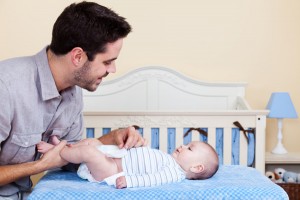 Image Source:Â www.sheknows.com
Don't forget to follow us on Facebook, Twitter & Instagram or subscribe to our YoutubeChannel for more information.
Image Source:Â www.wefornews.com