If your child is around 6-7 years old, congratulations you now have a true reader on your hands! Children this age can now read simple books and love reading those with a rhyme scheme. Pictures help carry the story forward and aid in understanding complex stories for children. They love to read aloud at this age and you could even make a fun game of reading a book aloud together.
Here are some books that author Richa Jha recommends as must haves! Maybe it is time to stock up?
Books for children six years and older
1. A Visitor for Bear (by Bonny Becker and Kady MacDonald Denton; Candlewick Press):
Shop Here: Rs 383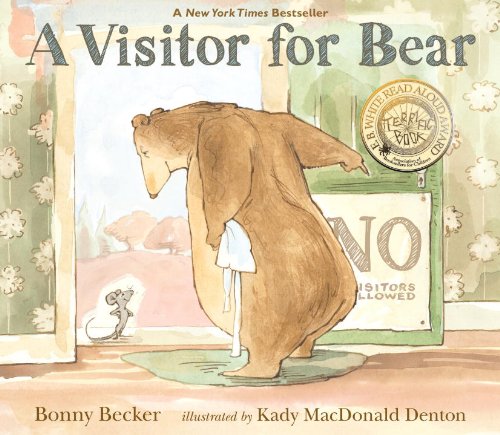 Ah! I wish I could write and illustrate a book like this, just once in my lifetime. The first of the 'Bear and Mouse' books, it has the BEST characterization, timing, pauses, lyrical near-poetic cadence and use of subtle wry humour among the hundreds of picture books I've read so far.
2. Boris and Bella (by Carolyn Crimi and Gris Grimly; HMH Books for Young Readers):
Shop Here:Â Rs. 293
Beware the romance of the gruesome. For when Boris Kleanitoff and Bella Lagrossi lock horns, gouged eye-balls are sure to roll. And absolute all-time favourite in my household, we adore the illustrations, the wit, the attention to detail and the astonishingly funny sequences.
3. Mrs Armitage on Wheels (by Quentin Blake; Peachtree Publishers):
Shop Here:Â Rs. 8200 (Hardcover)
The invincible Mrs Armitage has been a super role model for girls and mommies and grannies for years. This book is a riot in itself – both in the way the plot gets more hysterical with each 'what this bicycle needs…' and in the way the illustrations get more and more detailed and hilarious. And yes, her devoted dog Breakspear is here too.
4. Alone in the Forest (by Gita Wolf, Andrea Anastasio and Bhajju Shyam; Tara):
Shop Here:Â Rs 375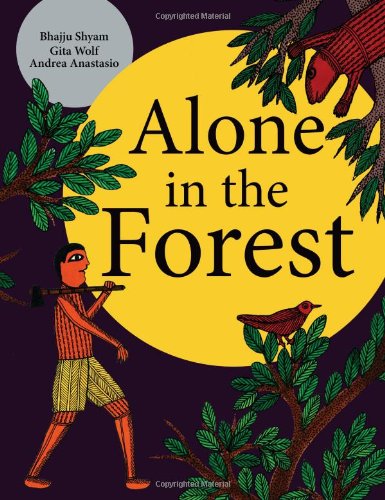 A boy coming face to face with his fear of the unknown when alone in the forest. Lyrical text and a blinding play of rich colours in the page design lend a near-magical yet real immediacy to it.
5. The Susu Pals (by Richa Jha and Alicia Souza; Pickle Yolk Books):
Shop Here:Â Rs 213
A zany roller coaster ride through the friendship between two best friends.
6. My Lucky Day (by Keiko Kasza; Puffin Books):
Shop Here:Â Rs 285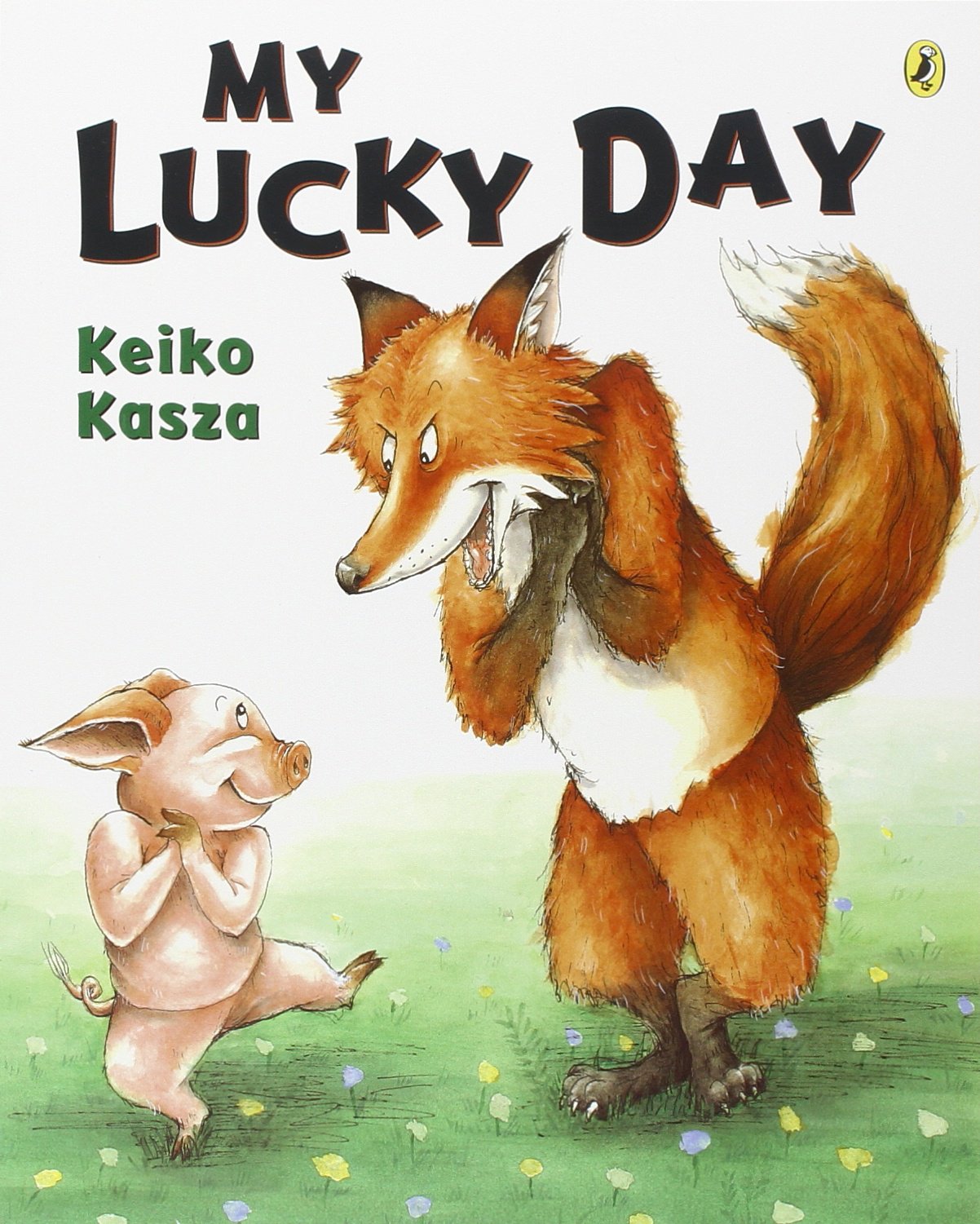 A phenomenally fun book that will keep you on tenterhooks – a sweet little defenceless pig is about to be devoured by the big bad wolf, after all!
7. That Dreadful Day (by James Stevenson; Greenwillow Books):
Surrounded by whines of it's-not-fair and it-can't-get-worse! Snuggle with this old Stevenson fun classic where Grandpa tells the little ones about his dreadful day.
8. A Very Proper Fox (by Jan Fearnley; Harper Collins):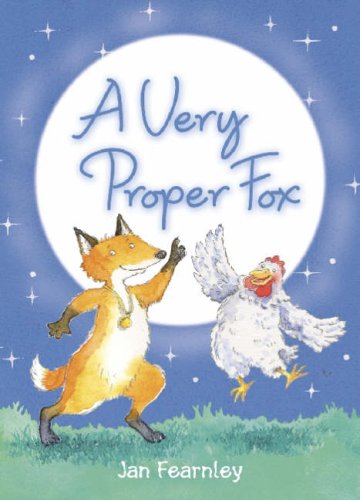 Another brilliantly done, hilarious, heart-warming book by Fearnley (see Mr Wolf's Pancakes above) about being yourself. Frankie the fox loves dancing and tidying up places and clearing the veggie patches and mending broken fences when all he ought to be doing is catching chickens. Or so he is made to believe by the wily Naughty Rabbit.
9. The Dot (by Peter H Reynolds; Candlewick Press):
Shop Here:Â Rs 450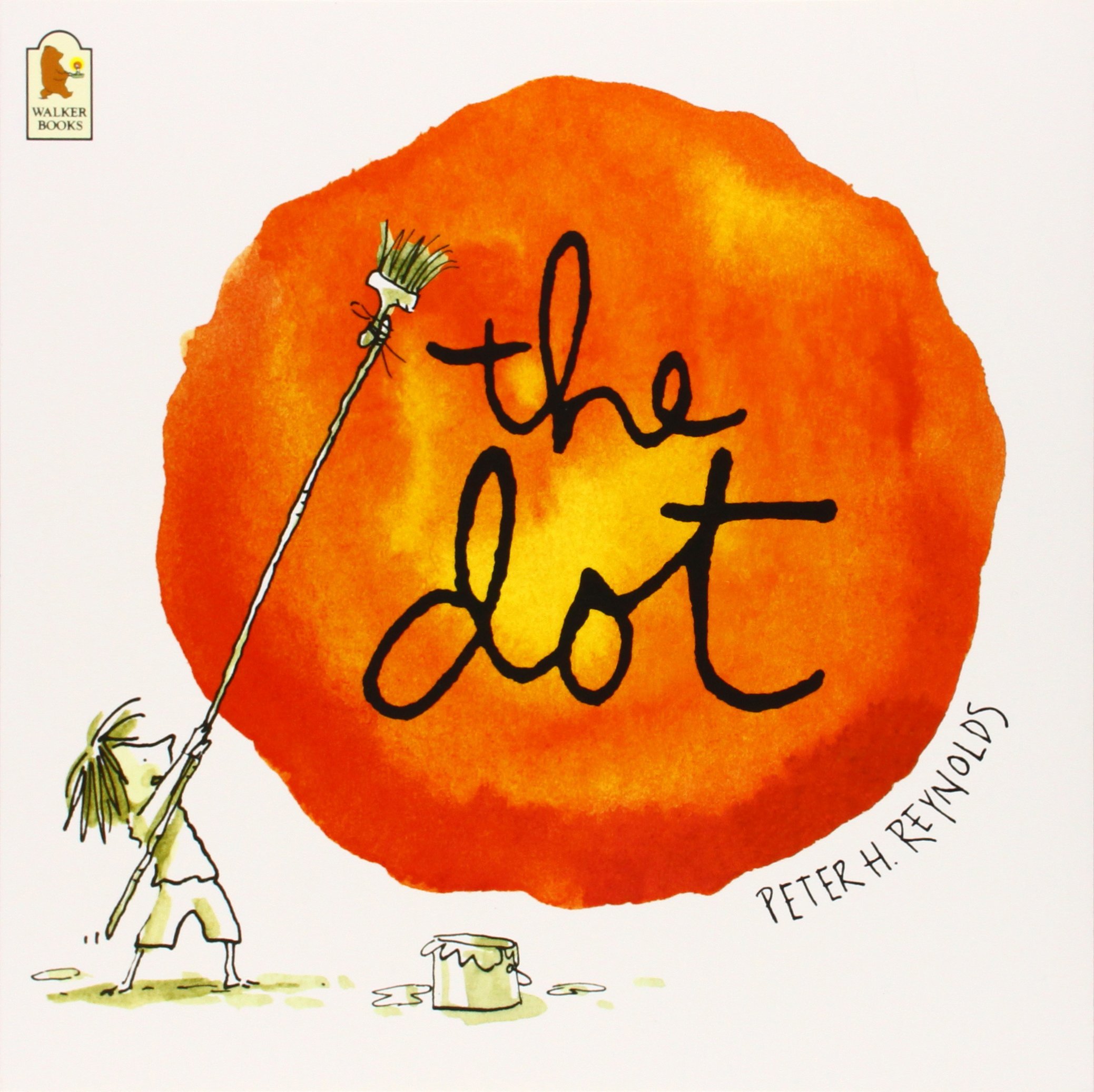 A masterful ode to boundless creativity. You just need to have the first dot in place.
10. Thatha at School (by Richa Jha and Gautam Benegal; Pickle Yolk Books):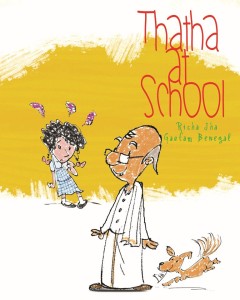 Soon to be released, this book shows Oviyam's insecurities about her grandfather's Lungi, and how she rids herself of those.
Books for Children 7 Years and Older
1. Mole and the Baby Bird (by Marjorie Newman and Patrick Benson; Bloomsbury USA):Â
Shop Here: Rs. 4761
A deeply moving book about loneliness, companionship, friendship, separation and longing. How a picture book can pack so much in a few words is a marvel.
2. A Mama for Owen (by Marion Dane Bauer):
Shop Here:Â Rs. 172
Tragedies happen in real life, they do. The ones with hope in their heart always manage to find comfort in strange ways. A baby hippo's search for his mother swept away in tsunami brings him to an unusual mama.
3. Grandpa Green (by Lane Smith; Roaring Brook Press):
Shop Here: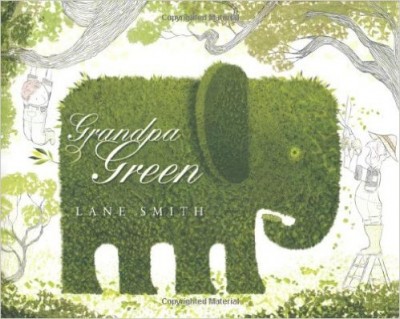 Grandpa Green is as much a loving ode to a great grandpa as it is to an inimitable green thumb and an artist at heart. The grandson walks us through the beautiful garden full of fanciful topiary that the great grandpa has lovingly hand-crafted over the years, and in the process, he walks us through his entire life story from the time when pa was born in a different era. Gentle and moving.
4. The Story & a Song (by Manasi Subramaniam and Ayswarya Sankarnarayanan; Karadi):
Shop Here: Rs. 85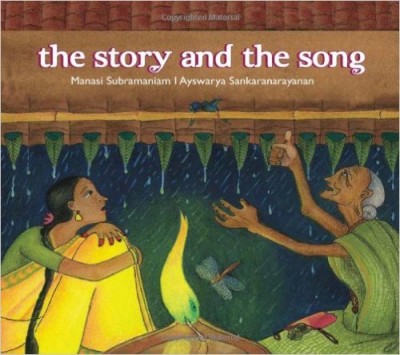 It is a story of a forgotten song, of chattering flames, of trapped elements and returning souls. This rendering of the folktale flows beautifully. It is gentle and lyrical, unhurried and evocative. And the illustrations, breathtaking.
5. Sam and Dave Dig a Hole (by Mac Burnett and Jon Klassen; Candlewick Press):
Shop Here: Rs. Â 583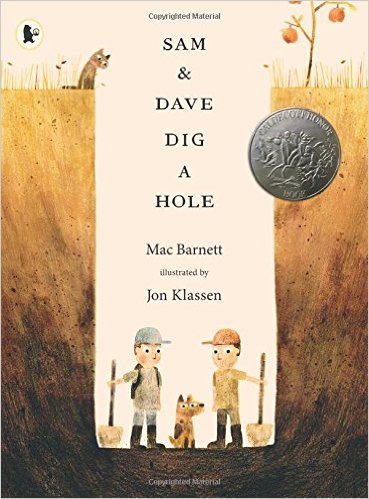 Oh the places you go when you and your friend go digging for something spectacular! A funny but frustrating picture book with an equally ambiguous ending. Just when you think you've cracked it, a fresh theory will float into your head.
6. A is for Activist (by Innosanto Nagara; Kupu Kupu Press):
Shop Here: Rs. 382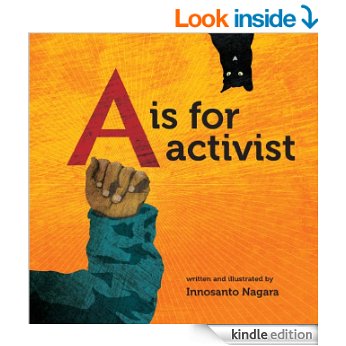 Well, it's an ABC book, so you can sit with your toddler too with this, but I feel that the content of this book will be best absorbed by slightly older kids. This book on activism will trigger endless discussions between your child and you. Serious as may sound, it is quite a funny and enjoyable book.
7. Pirate Girl (by Cornelia Funke and Kerstin Meyer; Chicken House):
We love Cornelia's feisty girl characters. But of them all, it is Molly the intrepid pirate girl who has stolen our hearts like no other. The boisterous story, the spirited characters, the grime, the muck, the crookedness, the incredible depth of visual detail in each frame, along with the unfailing unfazed spunk of Molly – we are in complete awe of this book.
8. The Princess Knight (by Cornelia Funke and Kerstin Meyer; Chicken House):
Distressing as it is to see that we still need books like these that portray strong girls having to fight for their right, this book is an absolute riot from cover to cover.
9. Princess Pigsty (by Cornelia Funke and Kerstin Meyer; Chicken House):
Shop Here: Rs. 3910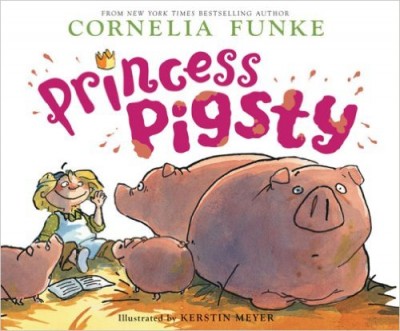 A glowing ode to muck and imperfection and many such un-queenly attributes.
10. Following My Paintbrush (by Gita Wolf and Dulari Devi; Tara):
Shop Here: Rs. 200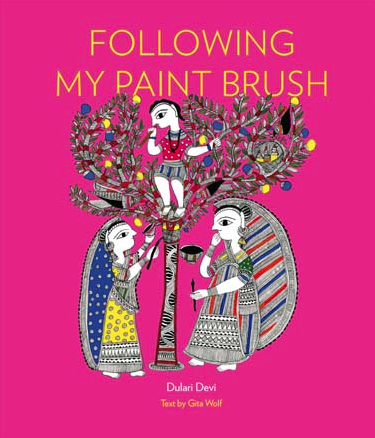 Madhubani folk artist Dulari Devi's story is both moving and inspiring. The illustrations are one of the finest Madhubani styled paintings to have been rendered in a book form.