Everyone's favourite festival – Diwali is just around the corner and you can feel the festive feel all around even though things are subdued and low key. My childhood memories of Diwali are just so vivid – the new clothes, the mithai and of course the sky lighting up with firecrackers.
But fast forward to the world around us today and things have changed drastically. Most of it is due to the high levels of pollution these crackers generate. They look stunning as they light up the night sky but the smoke and pollution they leave behind leaves everyone gasping for fresh air.
But for all those who love crackers, all is not lost. Today on #FindItOnKSP we found a product you'll love. To keep alive the nostalgia of bursting crackers, but avoiding the noise, smoke, and bright lights that affect birds and animals you should check out the Beej Patakhas.
What Are Beej Patakhas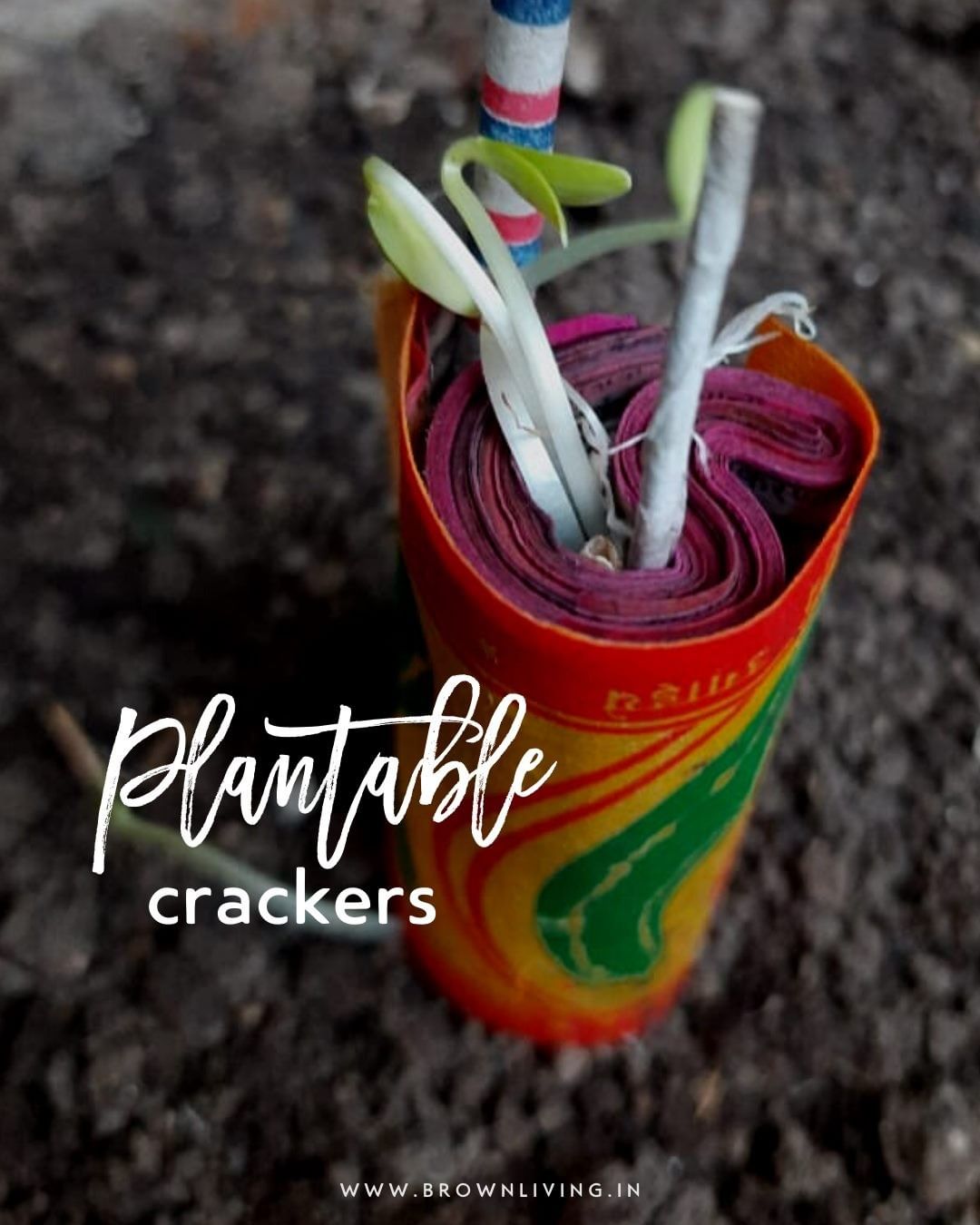 By using Beej Patakhas you can enjoy the appeal of crackers without contributing to pollution. 'Beej Patakha' are seeds that are designed to look like our favourite Indian firecrackers. Unlike regular crackers, rather than being burst, they are meant to be sown. These seed crackers have been made by farmers and artisans from different states.
What Do I Get When I Buy A Beej Patakhas?
One Anar – Seeds embedded – Golden Shower Tree, Red Amaranthus, Green Amaranthus

One Chakri – Seeds embedded: Onion seeds

One Packet Tikli – Seeds embedded: Coriander

One Lakshmi Bomb – Seeds embedded: Bauhinia Racemosa (Sonapatti/Aapta), Dill

One Rocket – Seeds embedded: Cucumber + Green Sorrel

One Sutli Bomb – Seeds embedded: Roselle

One Naagin Ladi – Seeds embedded: Red Amaranthus, Amaranth, Fenugreek, Purslane, Mustard, Green Amaranthus, Spinach.

Diwali Greeting Card printed on Seed Paper.
Go local with these Plantable Crackers embedded with seeds and support the artists & farmer community. Celebrate new beginnings and the triumph of good over evil, and light over darkness by sowing a seed in the soil instead of bursting fire-crackers.
Price: Rs 699
Where to buy it: Brown Living