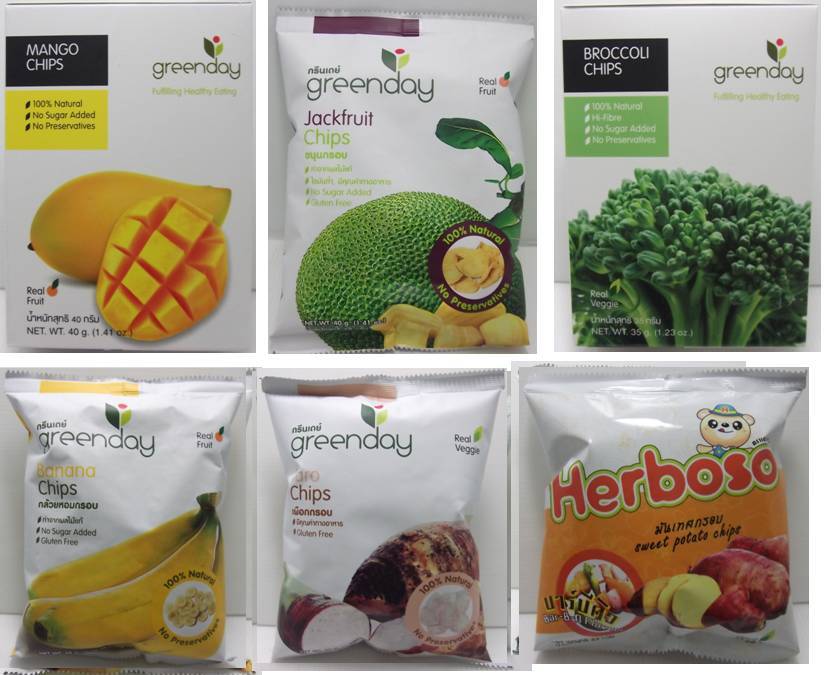 Natural snacking anyone??? There is just no way that moms can come to terms with it but we also know that neither will our kids. They will want it and we got to give in somewhere and hold our fort on the others.
So here are some 100% natural fruit and veggie chips with no added flavors(except wasabi okra and bbq sweet potato) or no added preservatives. These are an excellent healthy alternative snack for children. They go through a process of vacuum frying and the oil used is rice bran oil which is the healthiest oil, and in vacuum frying 98% of the oil is extracted out without the fruit and vegetable losing its original nutrients,shape,colour and size. Wow sure it does sound a little hard to believe.A lot of the chips are gluten free so anyone with gluten intolerance can try these.

The chips are available in really cool and unusual flavours like Brocoli, Wasabi, Okra, Banana, Mixed Fruit, Mango, Sweet Potato, Taro & Pineapple. When I say unusual its only because they are not everyday flavours for the Indian palette.
It tastes quite yummy and trust me when we say you wont find it greasy at all. So all the junk we avoided on those bad throat days could be given a miss once in a while.Our favourite flavours: Mixed Friend, Pineapple, Taro & Okra.
The chips are priced at an average of Rs 140 per packet. We wished it was priced a little more economically given its just a pack of chips. Available at Natural Mantra, Nature's basket Mumbai & Dolce Vita in Paladium.