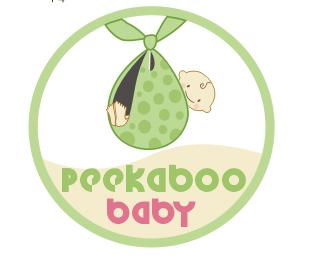 I heard from Peekaboo Baby as soon as Kids Stop Press was launched and when I read about all their services I was excited. When my daughter was born I struggled to get a child photographer and here you have someone who has a little boutique for everything that you need to take care of, and cant trust your husband with when you are going in for your delivery. Did I hear a 'so true' from the moms.
Peekaboo is a full-service Baby Portraiture Boutique that captures the special first hours, days, and months of your infant's life. When they say boutique they mean it. So its starts with capturing your maternity shots and they do it quite aesthetically. You can view a few images on their facebook page. If no one is planning your baby shower don't be upset just host it yourself. These are moments that dont come again and you must indulge. They spoil you with luxuries of everything the decor, the party favours, invites, themes, food decorations, food, games, prizes, place, just about everything that you can think off. When I did see their portfolio it just seemed unreal. I have never seen this finishing, this level of detailing and creativity ever. It is so aesthetically done to only make you receive compliments. In some of the pictures I couldn't believe that it wasn't part of a film set or a shoot for stock images. They are good with this.
Moving on to the in – hospital service sweets finely wrapped with a little thank you card. Wow it actually happens with a phone call. Then come the birth announcements which is a full service and I will elaborate on it so you know how convenient has life gotten. You get your baby clicked within the first week after his/her birth and have him on the announcement card. I thought that was cool. You could if you are one among the zillions of paranoid mothers I know, preselect the birth announcements with them. They have lots of options which they are happy to share in person with you. Stay away copycats!!! You could either go with your favourite patisserie or take their assistance, they are not stuck up at all. Like that! Just let them know once you've delivered whether its a pink or blue and send them your final Excel sheet of names , addresses & tel no.'s to get those announcements delivered. I have seen lovely birth announcements but their quality is outstanding, designs out of the box and the carriers they choose are utilitarian and can vary in material from plain boxes to silverware. I definitely give them a plus for the ideas and the quality.
Moving on and like they promise they capture the special first hours, days, and months of your infant's life, You can take a one time shoot option which costs about Rs 5000 to a yearly package which costs Rs 25000. I did see their portfolio and some of the pictures were moments that not every eye can capture. They use various props like fur, satins, baskets, tutus, balls, cocoons, or anything that you would want to capture your child with.
They also do birthday party invites, assist in decor, food, party favours and the works. They can also put you in touch with various party organizers who could execute the themes effortlessly. Gone are the days when you need to import all the stuff.
They can do all the shoots for you at your house or a location convenient to you basis your choice. I attended the one with 2 brothers in Man U tees playing football. Don't let the location restrict you in making a decision, they can work things around your preferences. They have a limited range of props though but they can make arrangements if you have something specific in mind. Don't worry if yours isn't the prettiest house. You could also use your childs toys as props as most parents want to capture their favourite toys too. I also feel having their own toys as a prop would make the child more comfortable.
You could get Peekaboo Baby Gift vouchers at Just Moms in various denominations beginning at Rs 5000.
Review: Excellent quality, great aesthetic sense & brilliant ideas. The photography has a lot of competition around but maybe its a matter of time.
Pricing: Single shoot: Rs 5000, Birth announcements: Rs 650 onwards. Do visit www.peekaboobaby.in for more details

Contact: Minal on +91 9820056850 or email them at sales@peekaboobaby.in.
You can also like their Facebook page and view a lot more of their portfolio there.