The bliss of shopping can seem like a big task once you have a baby. Lugging around a whining kid, a super-heavy diaper bag, and a bulky pram will surely make store hoping a big deal for all new moms. So, how about shopping for your baby and yourself in one store? Sounds good right!? Bengaluru has a wide range of stores where you can pick everything from diaper to wipes, feeding essentials for moms and babies, clothes and much more. Here are 10 stores in Bengaluru which will make your shopping experience a true bliss!
You may also like: Shop Like A Pro For Your Baby Needs In Chennai
1.Baby Oye
A well-known brand for baby and mommy products, Baby Oye is all over Bengaluru. So, it is no rocket science to find one close to your home. Apart from giving new mothers a whole lot of options to choose from, the store also bears in mind the customers' needs and has a well-equipped nursing room. The brand is also available on other online sites like Firstcry.com Head here if you are looking for some really trendy clothes for you and your baby!
Website: Firstcry.com
Facebook: Babyoye
Image source: babychakra.com
2.Mothercare
Another big player in the market, this International brand brings to your doorstep some high-quality products. From clothes to maternity wear, prams, toys and much more, this store has it all under one roof. Mothercare products are a class apart and hence come with a slightly hefty price. However, it is totally worth it to shop here during your special occasions!
Website: Mothercare.com
Email:Â [email protected]
Facebook: Mothercare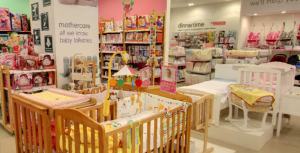 Image source: top10dial.com
You may also like: The All-In-One Reference For New Moms
3.Apple Of My i
Seated in the pretty lanes of Indiranagar and Whitefield, this store houses a whole lot of products for children from 0 to 6 years of age. Apart from this, they also have little somethings for new mommies like maternity belts, breast pads, toiletries, and shields. Keeping in mind their tech-savvy customers, the store also has free Wifi.
Website:Â Appleofmyi
Email:Â SELL @ appleofmyi
Facebook: Appleofmyi
Image source:Â buzzinbubs.com
4.Shoppers Stop
As the name suggests, this is the one-stop shop for newborns and new mothers. Spread across the length and breadth of the city, you are sure to spot one store near your home.The store sells some stylish and affordable brands like MotherCare, Barbie, Beebay,  Fisher-Price, U.S. Polo, Nauti Nati, Peppermint, UFO, and more. So, find a store near you and give your wardrobe a celebrity makeover!
Website: Shoppersstop
Email: [email protected]Â 
Facebook: Shoppersstop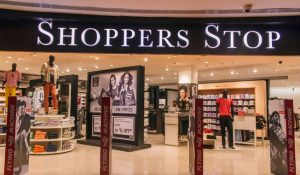 Image source: indianonlineseller.com
You may also like: Baby Stores All Mumbai Moms Will Recommend
5.Born Babies
From baby care to baby clothes, bedding, feeding essentials, furniture, bath essentials, diapers, mother needs and a lot more, Born Babies has it all to make your shopping easy and stress-free. The USP of their products is that they are manufactured using premium quality raw materials which makes the baby feel inherently soft and comfortable. The store also has an online shopping facility, letting you pick stuff for you and your baby at the click of a finger. So, what are you waiting for? Register and shop now!
Website: Born Babies
Email: [email protected]
Facebook: Born Babies
Image source:Â bornbabiesonline.com
6.Blues And Pinks
Jayanagar boasts off this little store which will spoil you with choices. From baby food to maternity needs, baby care products, toys, furniture and other essentials, this store has a plethora of options for one to pick from.
Website: Blues&Pinks
Email: [email protected]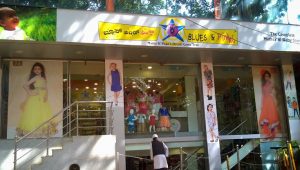 Image source: babychakra.com
7.Just Born
One of the good old stores in the city, Just Born has remained an all time favourite for new moms and their little ones. The store understands the needs of babies and new moms and houses a range of products from hygienic eco-friendly baby products to nappies, clothes, toys, detergents, toiletries, baby specific washing machines and more.
Website: JustBorn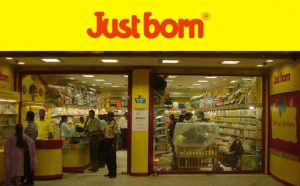 Image source: hydbest.org
You may also like: Must Have Items For Your New Born
Image Source: sdotblog.seattle.gov
Don't forget to follow us on Facebook, Twitter & Instagram or subscribe to our Youtube Channel for more information.