Khichdi is as synonymous to India as apple pie is to the US. A simple mixture of rice and dal at its most basic, you can do so much with khichdi and moms across the country have their own special recipe. As a child I remember my mom would make it on days when I had a an upset stomach. It is nutritious and so easy to make when you are feeling too lazy to cook an elaborate meal. All you need to do is add the rice and dal in a pressure cooker and cook until soft. Add spices and anything else you want to include and your one pot home cooked meal is ready!
If you have a picky eater on your hands you know this is your go to recipe. Here are a few ways to make khichdi that have proved to be super helpful in my home.
All of these can be given to toddlers, just make sure it is cooked properly, has a soft texture and does not contain too much spice .
1. High Fibre Meals
Brown Rice Khichdi:
If you are looking to introduce some extra fibre into your child's diet, you can't go wrong with brown rice khichdi. Make it to include the vegetable they like but simply substitute white rice with brown rice. With a unique nutty flavour this one is sure to have repeat value.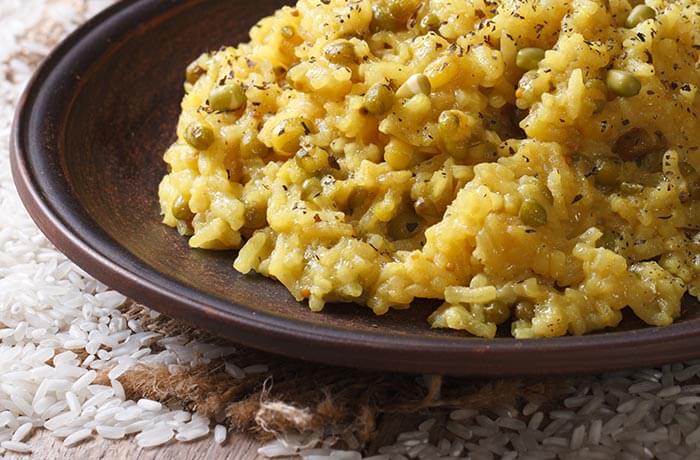 Image Source: truweight.in
Oats Khichdi:
Oats add a large percentage of the required fibre and iron to your child's diet. So if they need a break from oatmeal for breakfast make oats khichdi for lunch instead! You could add tons of vegetables to give it an even healthier twist!

Image Source:Â www.awesomecuisine.com
Whole Wheat dalia Khichdi:
Children bored of rice? Twist it up while keeping it healthy by making khichdi with whole wheat instead! This meal is rich in fibre and vitamin A and the unique texture will surely be a hit with the kids! Find recipe here.

Image Source:Â www.recipeshubs.com
2. High Protein Khichdi
Four Dal Khichdi:
Looking to pack some extra protein into your growing child's diet? Try this khichdi. Khichdi is usually made with moong dal and rice but this one has four different dals in it and is sure to pack a mean protein punch! Find recipe here
Masoor Dal Khichdi:
Take a break from the regular dals that you use and try masoor daal with rice. Makes for a protein and taste packed recipe! Find recipe here.

Image Source: www.jopreetskitchen.com
3. Seasonal Vegetable Khichdi
Makai Khichdi:
A great way to get the goodness of seasonal vegetables without getting a thumbs down from your child is to add it to their khichdi. Since corn is available in abundance, add a few corn kernels to the khichdi which will not just give it a nice sweetness but will also make the dish pop!
Experiment with seasonal and nutrient dense vegetables like Broccoli Khichdi, sweet potatoes, carrots, peas etc.

Image Source:Â www.tarladalal.com
Palak Khichdi:
If you are like countless parents, trying desperately to get their child to eat some leafy greens, then try this awesome khichdi hack. Grind up the greens to add into the khichdi. Of course the resulting dish will be green, but for some reasons kids love eating green stuff!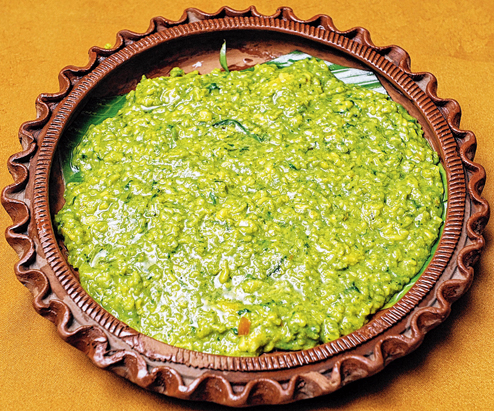 4. Comforting tummy safe food
Mummy knew best when she would give us a simple meal of paruppu rice (dal and rice in Tamil) or khichdi when we had an upset stomach. Not only is is easy to digest but it also gives you the necessary nutrition to fight an illness. Try green gram khichdi for when your child is sick and needs something easy to digest.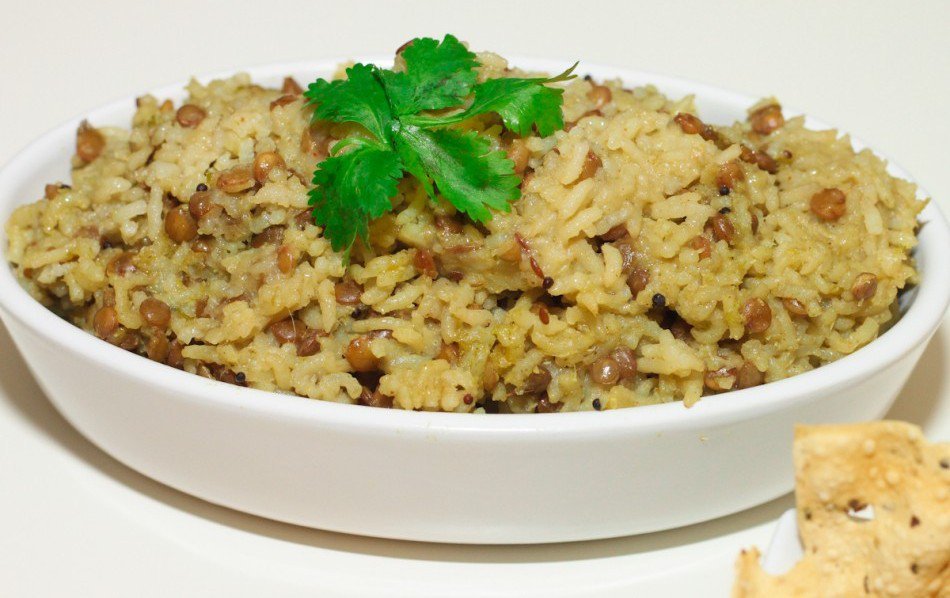 Image Source: cravecookclick.com
You may also like: Comfort foods for when kids are sick
How is khichdi made in your household? Share with us in comments below.Â
For more cool food recipes follow us on Facebook, Twitter & Instagram and do subscribe to our Youtube Channel.
Image source:www.vegetablesandbeans.com