We have spoken at length about the pandemic that has affected our lives over the past 2 years and the innumerable things that got in its aftermath. The fact that children returned to school after 700 days not only gave parents a sense of joy but also relief in now knowing that kids would spend their day doing what they love the most. Learning at school, and being with their friends.
But has it been easy? The past few months, getting back to routine?
As a mom of two, I must confess- no. There is a visible lag in children when it comes to understanding concepts and completing their assignments. The 2 years of staying at home, haven't helped. Clearly.
And what does that mean for today's parents? We need to spend more quality time with the children, helping them revise the concepts and teaching them in a way they will understand better. In a way that is not boring, dreary or repetitive. The challenge sounds familiar?
How do we make learning fun and engaging for kids, in a way that they don't see it as a chore?
Thankfully, today's problems come with solutions that are ready and quick to use. Today, there are earning apps, videos-books and audiobooks, and smart home devices like Alexa, that help break down a concept or topic in an engaging way to children. And thanks to Hewlett Packard's PLC (Print Learn Center) campaign, our children can now access a range of worksheets that will make learning not only easier but fun too!
About the learning worksheets:
The team at PLC in talks with senior educationalists and early-years educators have designed over 12000+ worksheets that are apt for children, right from kindergarteners to busy tweens who are handling multiple subjects! These worksheets are bundled together in weekly sets of
20 curated worksheets. They are also designed on the LAR framework (Learn- Apply- Resolve) that helps develop critical skills in children.
With the help of these worksheets, children "Learn" skills that they "Apply" in real life and finally parents step in to help "Resolve" when they have doubts in understanding with the help of other tips and techniques and a world of learning resources they have curated on the website.
You can access the entire set of worksheets for kids at the PLC website. Filtered by age and category, these worksheets will keep your kids engaged and entertained for hours, while they are stuck indoors this summer.
Here is a sneak peek at some of the worksheets for different age groups!
3-4 years
At this age, your toddler would be excited about the shapes they learn and right from their biscuits to sandwiches- they start spotting shapes! With the help of this sheet, you can get them to color and learn in the process.
4-5 years
Kids are always curious about nature. They love plants, and would also love to learn about it. They also learn about different insects and their relation with nature. amazing right?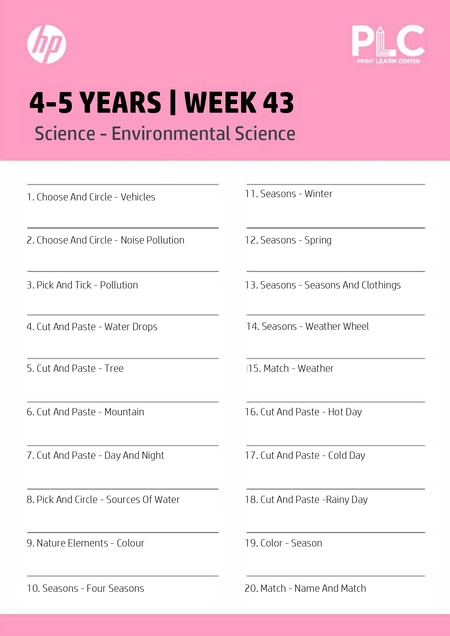 5-6 years
This is the stage where kids start asking more complex questions. Where do we live? How big is India? Where is India in the world? What are Union Territories? Answer all these and many more questions through fun and interactive worksheets.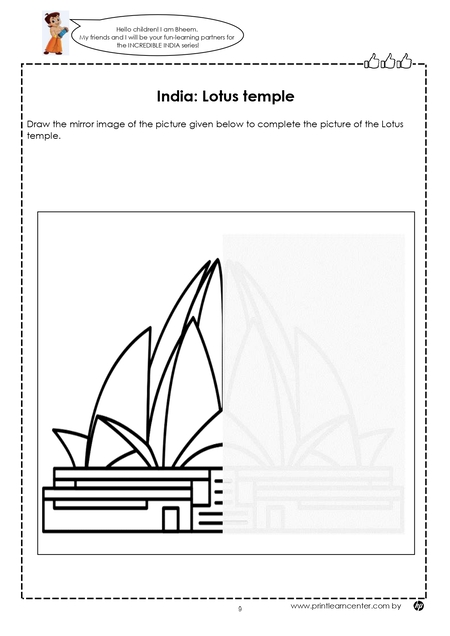 6-7 years
Today, the whole world runs on algorithms. Prep your kids for the future that is soon approaching with these sheets that plant basic seeds of robotics and algorithms.
7-8 years
Let your kids fall in love with math and all it's concepts. Welcome them into the world of shapes and everything it has to offer.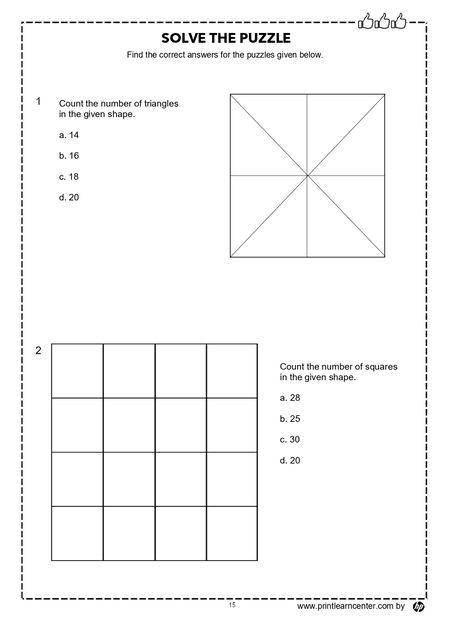 8-9 years
This is the right time to introduce them to finance and how one must be independent. Financial literacy is very important and the earlier these concepts are introduced the better.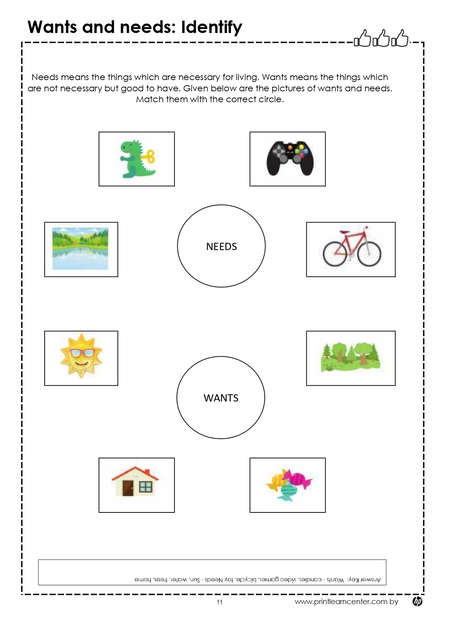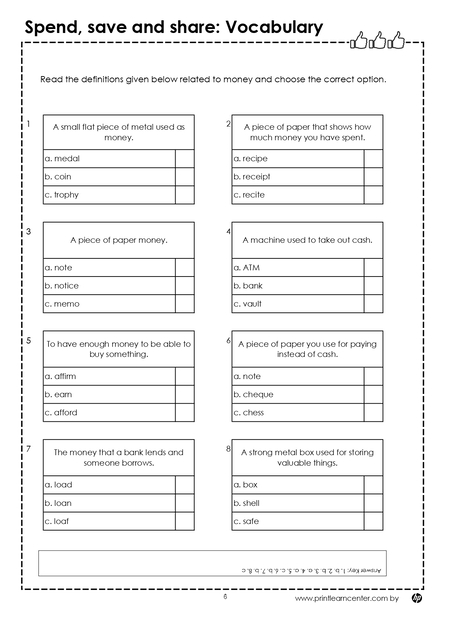 9-10 years
Teaching children values and ethics is the most important job for us as parents. If we wish to raise a kinder and mindful generation and future for the world, their value system has to be made strong.
So go ahead, and subscribe to the HP Print Learning Centre where you get just about everything you need for enabling your child's at-home learning experience. Remember when kids apply their minds, and put their heart to enjoy what they learn, they will remember it better. And that's eventually the goal, right?!
This post is written in association with the HP-PLC Campaign