We are always on the lookout for our children, don't let anything harm them, get them the best facilities available, rush them to the doctor even if they sneeze but while we are onto it, we totally ignore the apathy of the 100 other little souls around us. Children who are exactly the same age as our babies but are facing so many hardships in life, only because no one is trying to help them.
Even after sixty years of independence India hasn't been able to provide a sufficient health infrastructure, even today, every year about 40,000 children get afflicted with cancer in India and out of these only about 20- 30% get any treatment and even that lacks basic hygienic needs especially in government hospitals.
So how do you help even if you want to, how do you try and get these poor little kids out of their misery? It takes a courageous person to give up her career after completing her degree from a renowned business school to give back and take the first step. This is where Cuddles Foundation steps in; it works in the area of Pediatrics with a the mission to impact the lives of children from low income groups by giving them access to best medical equipment, medicines and environment that aid faster recovery. They do so by empowering Institutions at the bottom of the pyramid, which are generally the government funded and charity hospitals.
Statistics show that out of the 100 new cases of Cancer kids that come to a hospital like TATA Memorial in Bombay every month only 80% stay back to get treatment, while the rest 20% take their children back because of various reasons. ( Poverty, Unwillingness to invest in girl child etc..) and even the people that stay are forced to stay in abject squalor since most of them come from an economically weak background.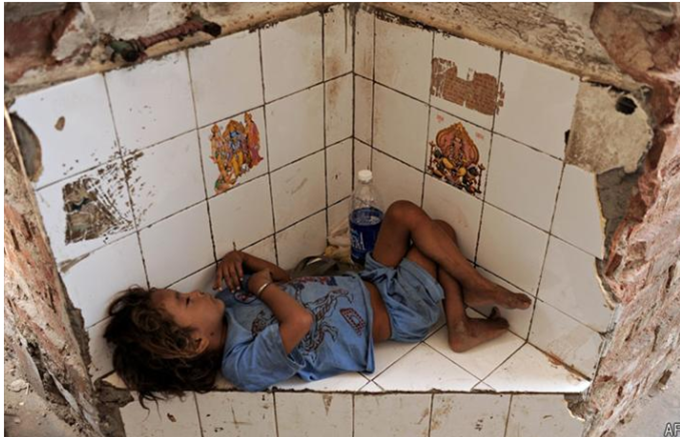 This state of the country is what drives the cuddles foundations to work on its projects i.e
1.Cuddles for Cancer Babies in which they work closely with TATA Memorial hospital and the cancer children shelter at Maskar Hospital to provide children with medicines, supplements and basics like linens etc.
2. The Hospital Project where they assist existing hospitals to offer the best in class environment, amenities and facilities to children from low income groups. Its currently working with Sion government hospital as a pilot for cleaning up the pediatric ward.
Here's how we can help them in this great task they have taken up:
Pledge birthdays/anniversaries by celebrating them with the foundation, the proceeds of which go to cuddles.
Adopt a sick child, sponsor his/her medical treatment by paying anything from Rs.20,000 and above depending on the requirement of the child.
Sponsor supplements for a month/year/lifetime for cancer babies by contributing Rs.5000 per month.
You could also just sponsor one medicine worth any amount of your choice.
You are free to make donations in cash or even buy medicine which would be delivered to the hospitals by the cuddles foundation. You will get a receipt from the hospital and a tax exemption receipt from the foundation as well.
These children need our help and this is the best way to reach them.
You can contact them Cuddles4cancerbabies@gmail.com and support them by liking on them on Fcaebook here