Dhvani Shah is a naturopathic nutritionist, speaker and author of "Don't just feed…Nourish your childâ€_x009d_, "Super foods for Super Womanhoodâ€_x009d_ and "Jinahaarâ€_x009d_. She has done extensive research in traditional diet therapies and naturopathy and its relevance in modern context and is pioneering drugless healing and well being through her unique approach – FIMS (Food Is Medicine & Supplement). She runs the "FIMS clinicâ€_x009d_ which supports a body-mind-spirit approach. Dhvani specializes in Woman and Child Nutrition by developing specialized nutrition programs, conducting workshops, formulating nutritious recipes, writing books and newspaper articles.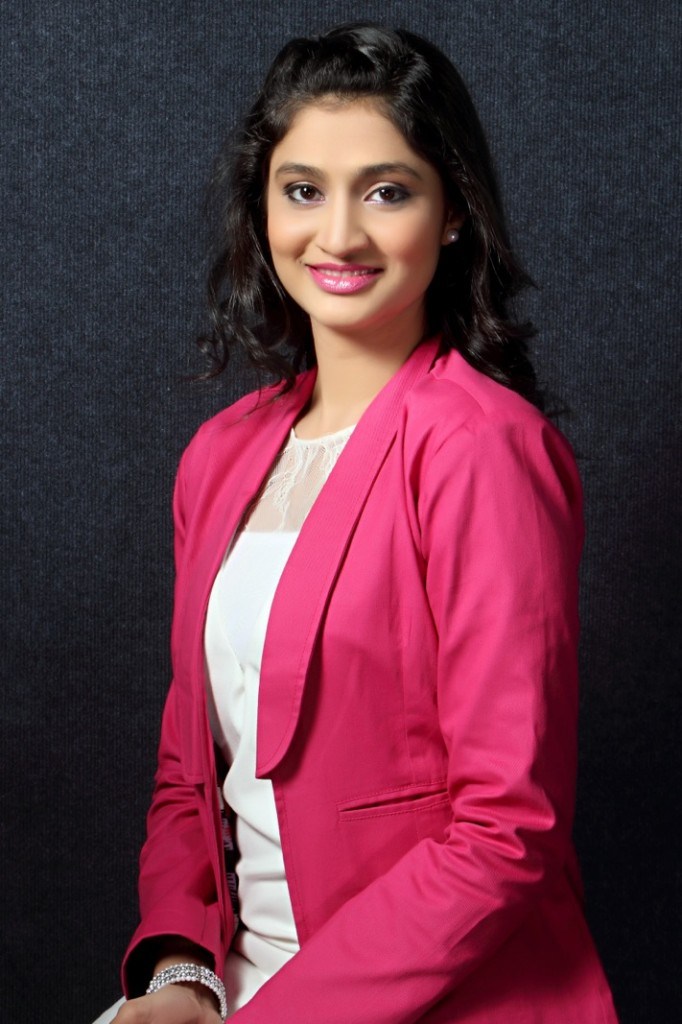 One thing that we all agree as parents is that kids emulate us and it's very important to be good role models. While mornings are always a rush rush hour if you plan it well it's not that difficult. Here are ways you could make the the mornings a little less hectic. "Breakfast like a king, lunch like a common man and dinner like a pauperâ€_x009d_ goes a famous saying. Truly said, breakfast is the most important meal of the day. Most of us have eating patterns that are just the opposite – dinner being the heaviest & most of the times omitting breakfast. The trend is passed on to children who either skip breakfast or just substitute it with a glass of milk. We also give you 8 breakfast ideas that are yummy, healthy and easy to prepare.
Why is breakfast so important?
"You are what you eat, and your health is what you eat for breakfastâ€_x009d_. Rightly so, a healthy breakfast marks the start of an active & productive day. Breakfast literally means 'Breaking the Fast' (overnight fast), hence fueling the body with nutrition to carry on with the daily activities. A healthy breakfast prevents lethargy, sugar cravings, untimely hunger pangs and nutrient deficiencies.
What happens if children skip breakfast?
Children who skip breakfast or have an incomplete breakfast tend to feel hungry between classes or in school – causing irritability, short attention span, memory deficit and drowsiness. They also tend to crave for instant energy giving foods like sweets, chocolates or fried snacks available outside. A child's performance at school or classes is hampered in the long run.
What should a child's breakfast comprise of?
A breakfast should be a nutritionally complete meal. Warm breakfast options like poha, upma, paratha, dosa, idli, bhakri, thepla, pancakes, chilla with a glass of milk is an ideal breakfast for kids. For kids who are in a hurry, opt for fruit milkshakes or smoothies coupled up with a handful of nuts. Remember – breakfast need not be quantitatively large to make it nutritionally complete.
Don't forget to send us your Breakfast pictures on Facebook, Twitter & Instagram here.
Fun – healthy breakfast recipes for kids:
1. Strawberry banana smoothie: A quick and wholesome breakfast option best suited for kids in a hurry.
Ingredients – 1 chopped banana, 150 g hulled strawberries, 120 ml plain yoghurt, 60 ml milk.
Method – Put all the ingredients in a blender. Blend for 1 minute or until smooth. Pour into a glass and serve immediately.
2. Cucumber pancakes: Yummy sweet & spicy pancakes that are nutritionally rich at the same time light.
Ingredients – 1 cup sooji, 1 tbsp oats, 2 cups grated cucumber, 2 tbsp grated jaggery, 1 tsp green chili paste, ½ cup curds, 4 tsp oil.
Method – Combine all the ingredients except the oil and make a batter of dropping consistency using a little water. Divide the mixture into 8 portions. Heat a non-stick pan and grease it lightly with ½ tsp oil. Spread one portion on the non-stick pan to pancake of 3 mm. to 4 mm. thickness. Cook one side over a slow flame until the base is golden brown in colour. Turn over to cook the other side. Remove the pancake and repeat with the remaining batter to make 7 more pancakes. Serve hot with green chutney.
3. Green peas & Spinach waffles: A fun recipe for kids loaded with iron, calcium, B vitamins and Carotene.
Ingredients – ¾ cup boiled green peas, ½ cup chopped spinach leaves, ½ cup sooji, 1/3 cup urad dal flour, 1 tbsp curds, 2 tsp green chilli paste, 1 tsp ginger paste, 1 tsp jeera powder, ¼ tsp hing, ½ tsp fruit salt, 3 tsp oil, salt to taste
Method – Grind the green peas in a blender to a coarse paste. Add the spinach, sooji, urad dal flour, curds, green chillies, ginger, jeera, hing, salt, 1 tsp oil and mix well to make a smooth batter using water. Add the fruit salt and mix gently. Pre-heat a waffle iron. Grease it lightly with ½ teaspoon of oil. Pour half the batter and spread evenly. Cook for 2 minutes, until the waffle is golden brown. Repeat with the remaining batter. Serve hot with tomato ketchup.